Walks around Bibury
Read this post on TravelFeed.io for the best experience
---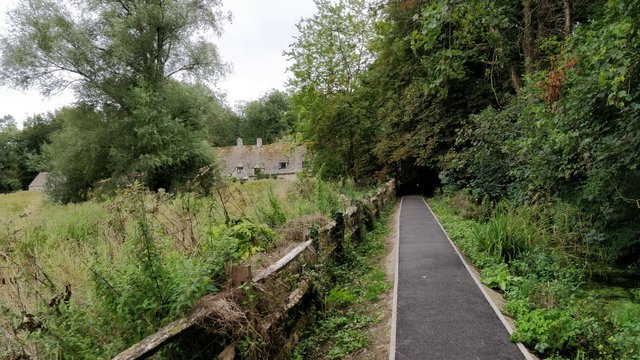 A while back, I had written about a trip that we had made to the UK staying at the picturesque Bibury Village in the Cotswolds. I had meant to follow it up with all the little things that we managed to do during our time there... but then Coronavirus and the STEEM/HIVE split happened, and I stopped doing travel posts for a while.
Anyway, now that the STEEM/HIVE thing has settled down a little bit, I'm starting to use travelfeed again... and what better than to lead with a post about the place where I last posted about, BIBURY!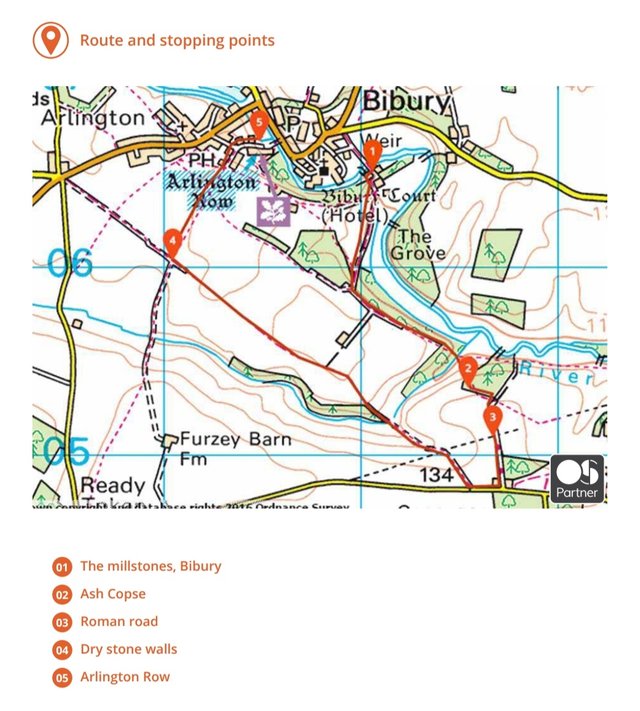 One of the things that my wife enjoys most is taking long walks with the family... generally, this involves a great deal of resistance from the kids and a bit of non-committal acceptance from me! At least, when we are at home... this is generally the case. When we are away and in the lovely English countryside, she finds much more agreement from me... but still the same resistance from the kids.
So, we had researched doing some walks that would be okay for kids that were under 8... but given the good weather, we could just pack some snacks and water and just take the whole day to meander around. Thankfully, the kids are generally good about the walking as soon as we get going... they know that the other option is that we keep walking and they get left behind! (.... and we are the ones with the snacks and chocolates in our packs!).
The above route was one that was suggested by the local tourist website, and it was a bit of a loop that would take us through some of the neighbouring villages... or at least, it was supposed to.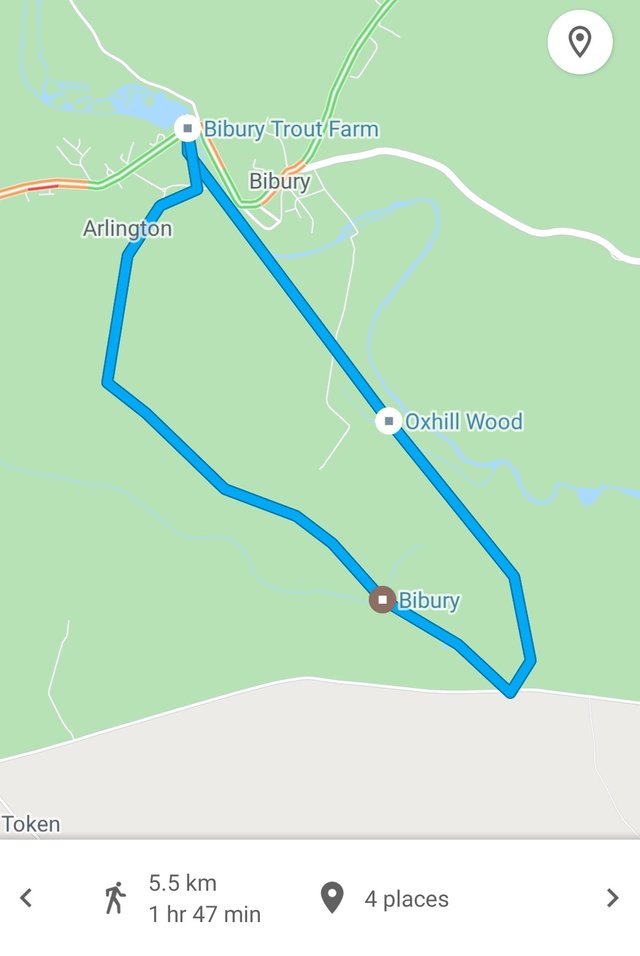 In the end, we did a decent walk.... despite getting a touch lost at one point before suddenly rounding the bend and finding ourselves back at the start!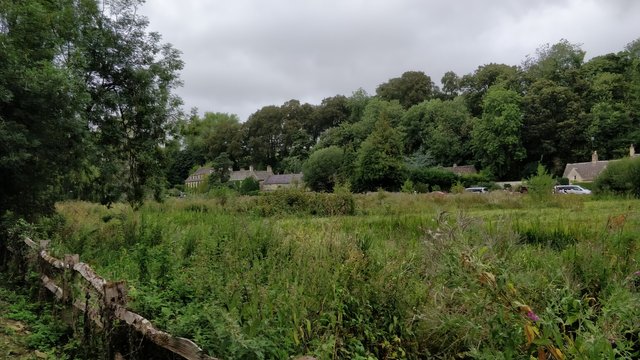 The walk started in the village of Bibury where we had rented an AirBnB. It was great to get out of the village as fast as possible, as it was starting to fill up with huge coach-loads of tourists. For some reason, Bibury has become THE iconic English Cotswold town... and it sees a huge influx of visitors who peer into every window and trespass everywhere.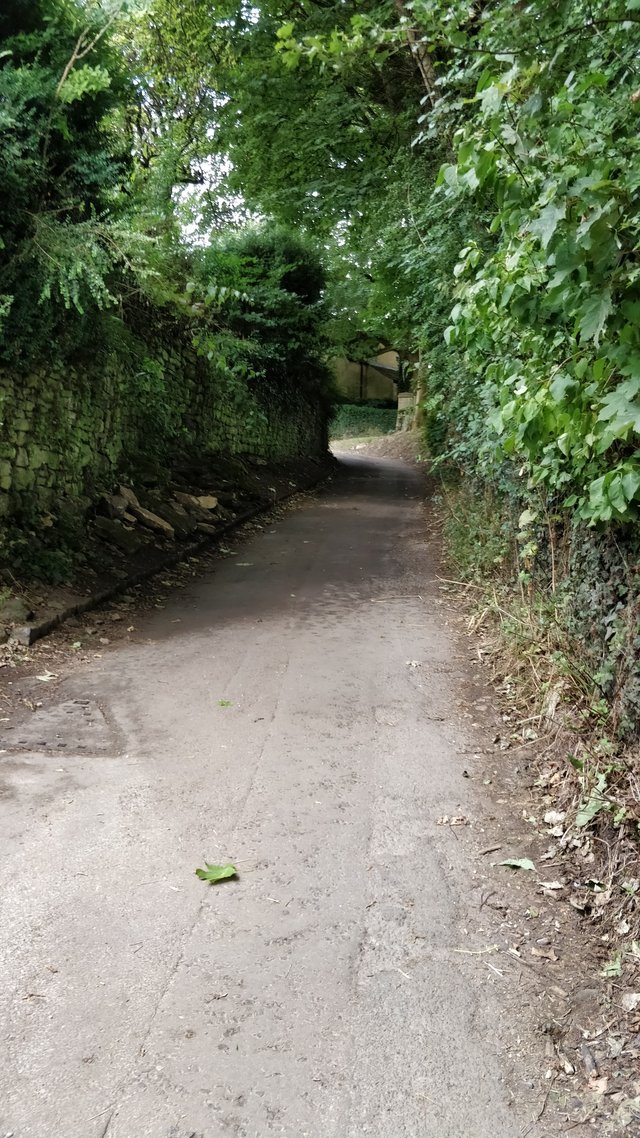 Lots of cute little lanes to find our way out... and thankfully, not too many cars! These blind corners can be quite a hazard...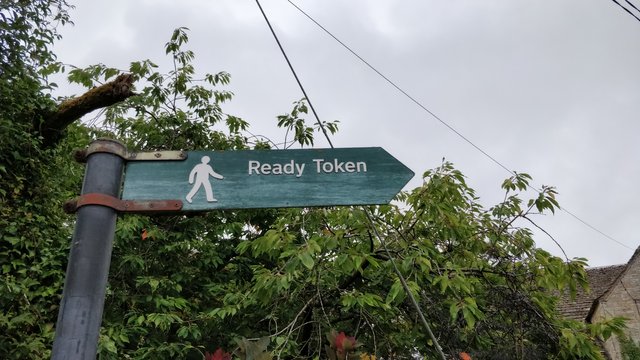 Heh... heh... even quaint old English towns are embracing token-nomics and the crypto revolution!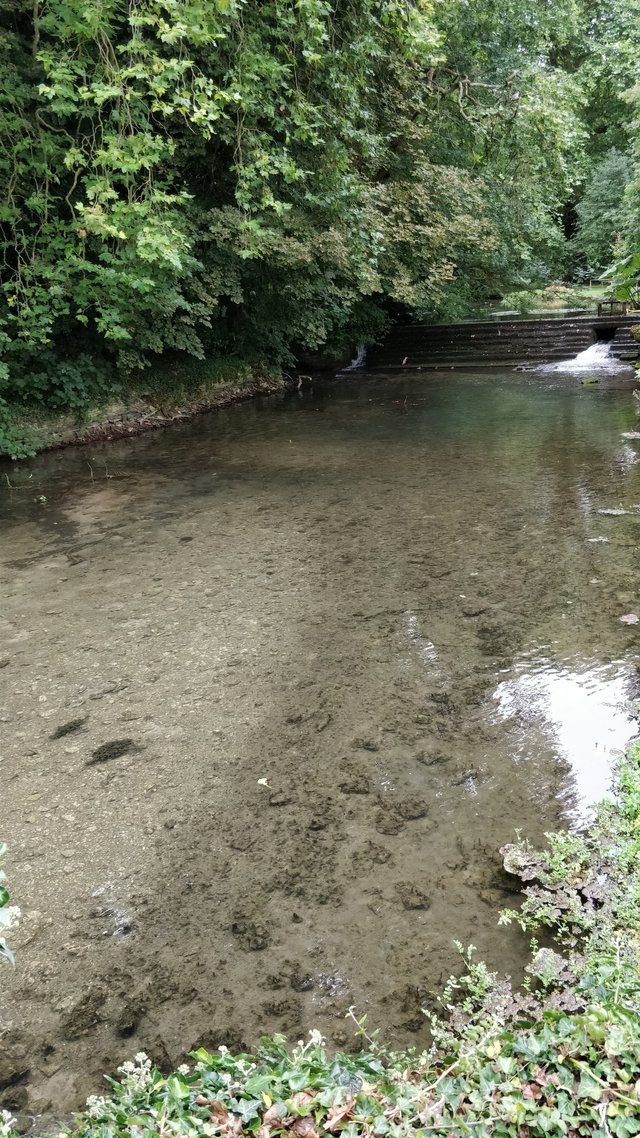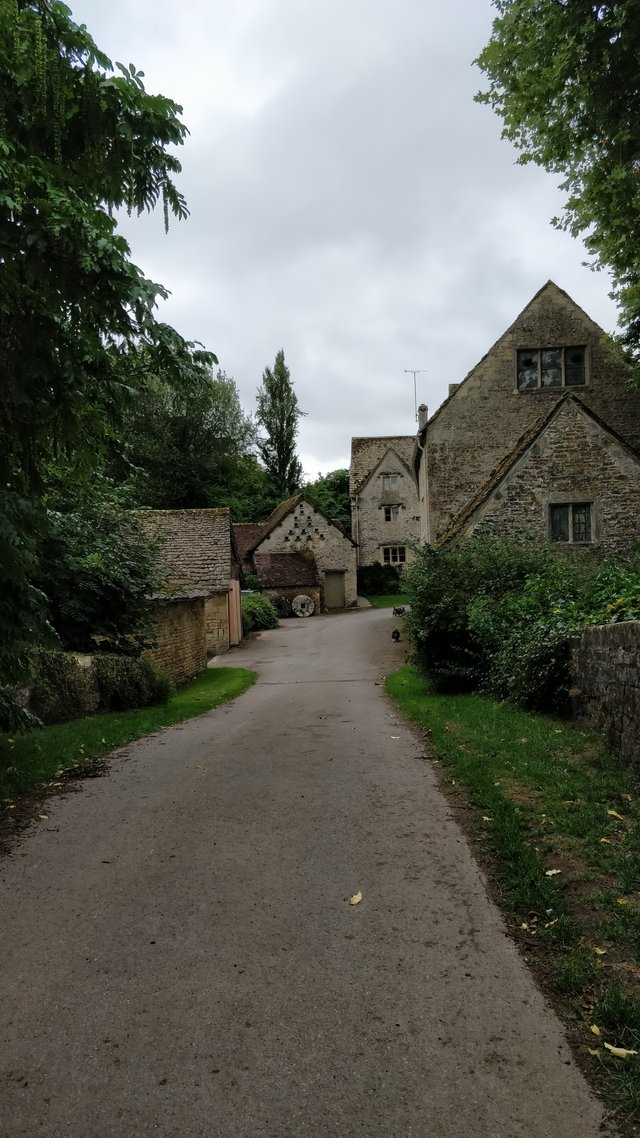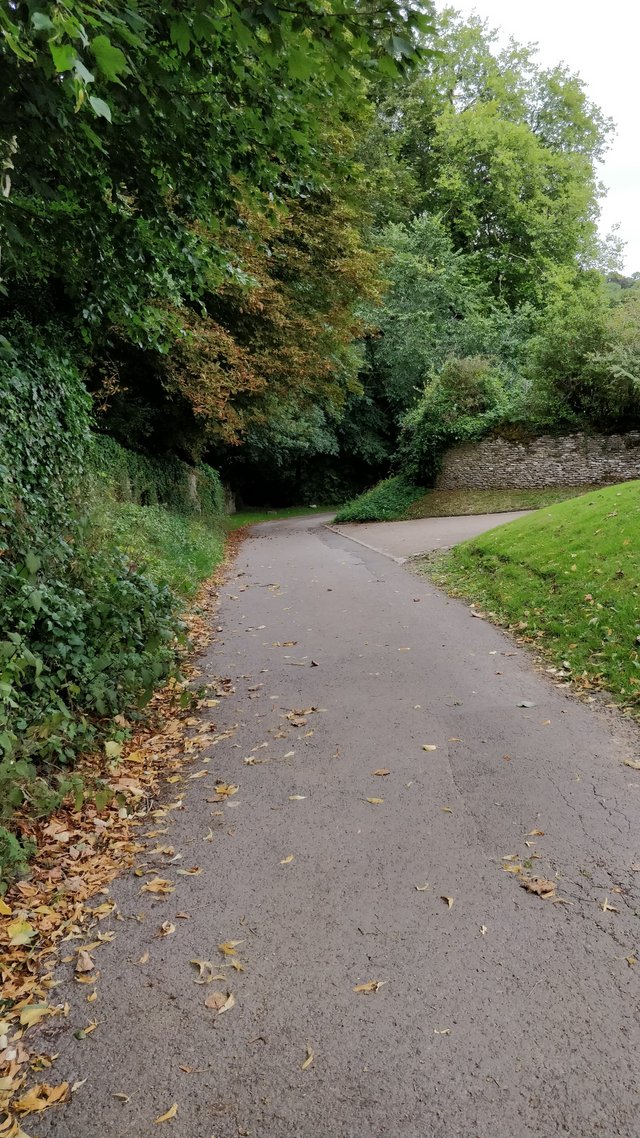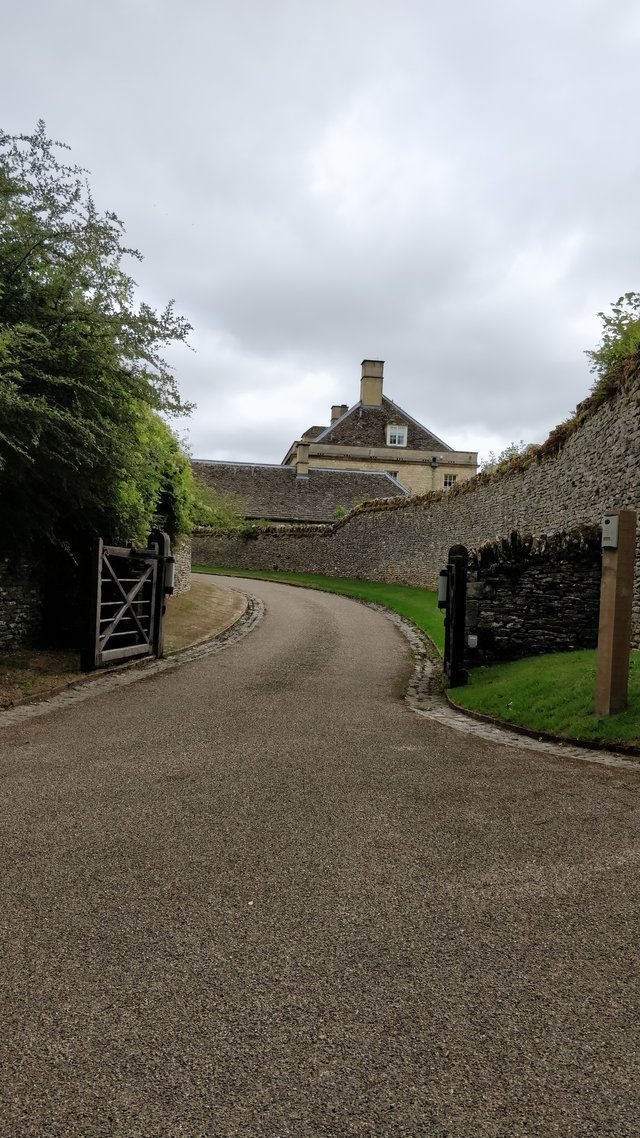 One of the last sights on the way out of the village was the old mill complete with giant millstones... and an old manor house. Then we were one the way out... via a small path next to a cattle field. Take a quick look at the walls next to the road, it is a distinctive style for the Cotswolds which made use of the local rocks... for lower walls, they were stacked and not mortared together and we would end up seeing quite a few of these walls throughout our walk.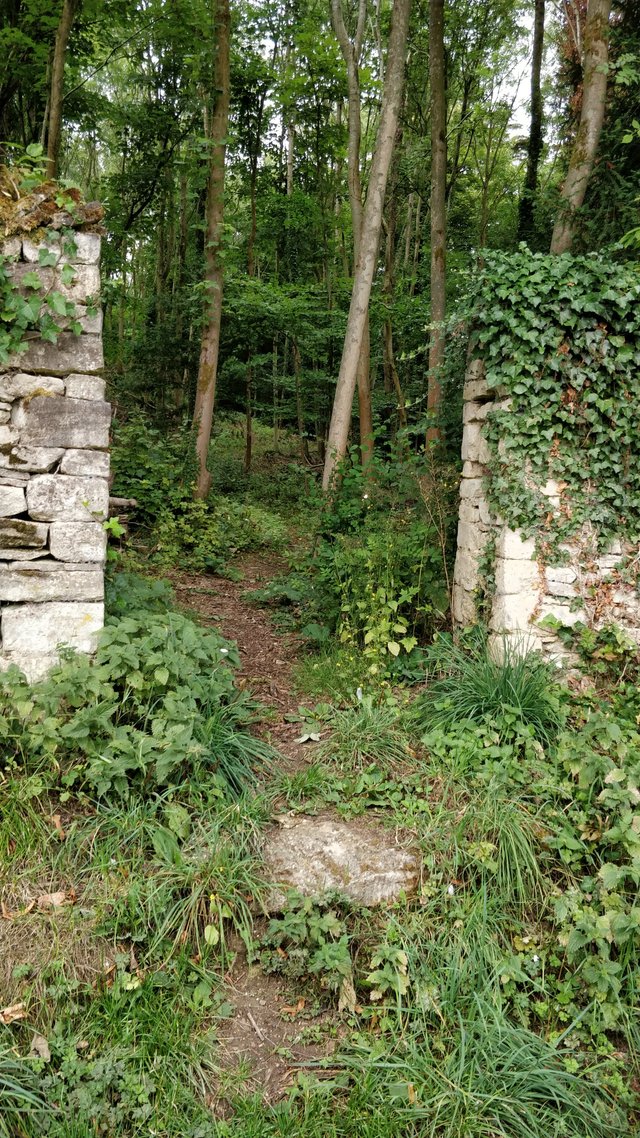 Yup... perhaps avoid the little shortcuts this time...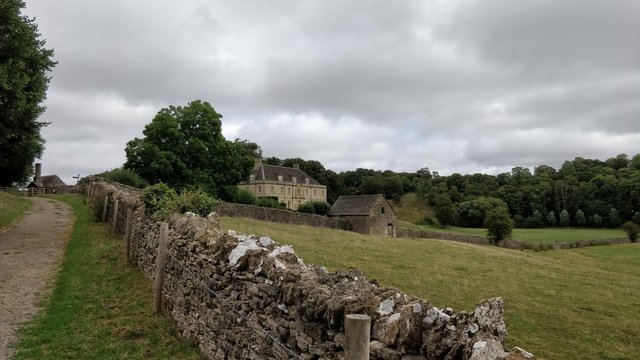 A last look back onto the last building in the village... again, take a good look at the wall. The top, where the rocks are stacked to point vertically... it's a really nice and distinctive look, something that we considered for our home back in Netherlands!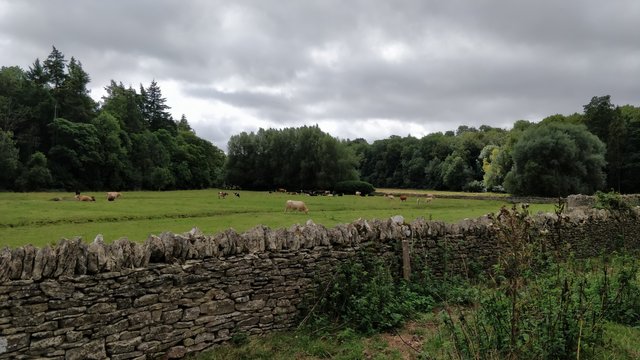 See you soon... if we don't get lost!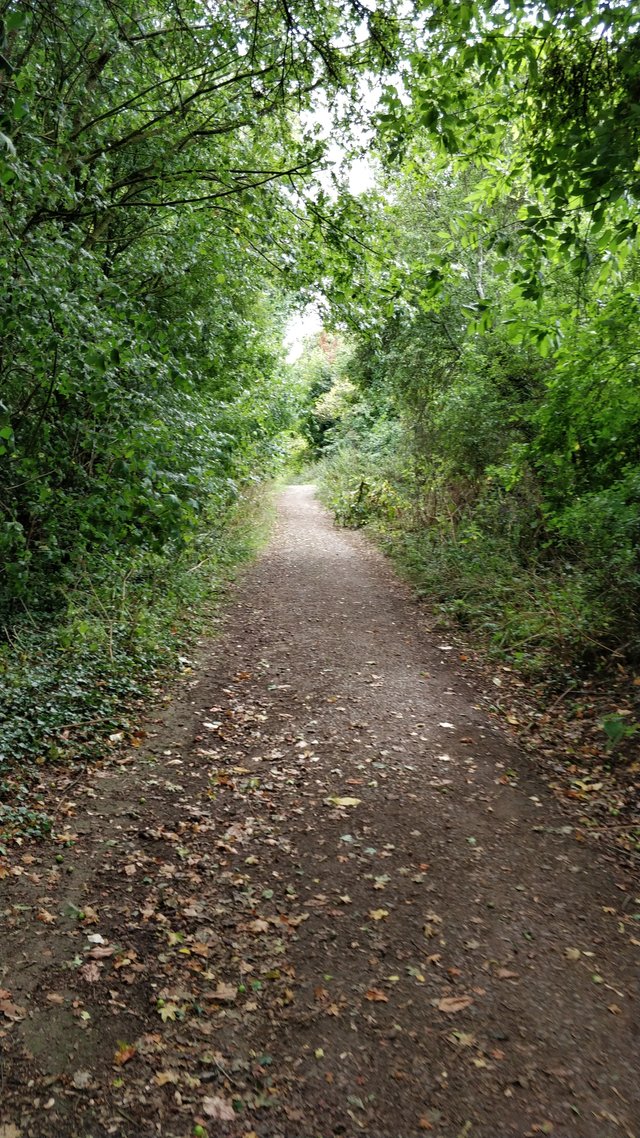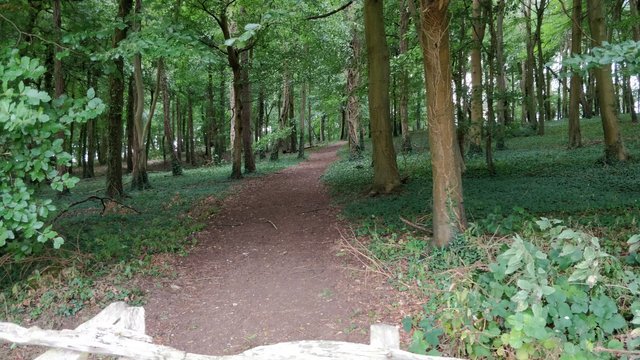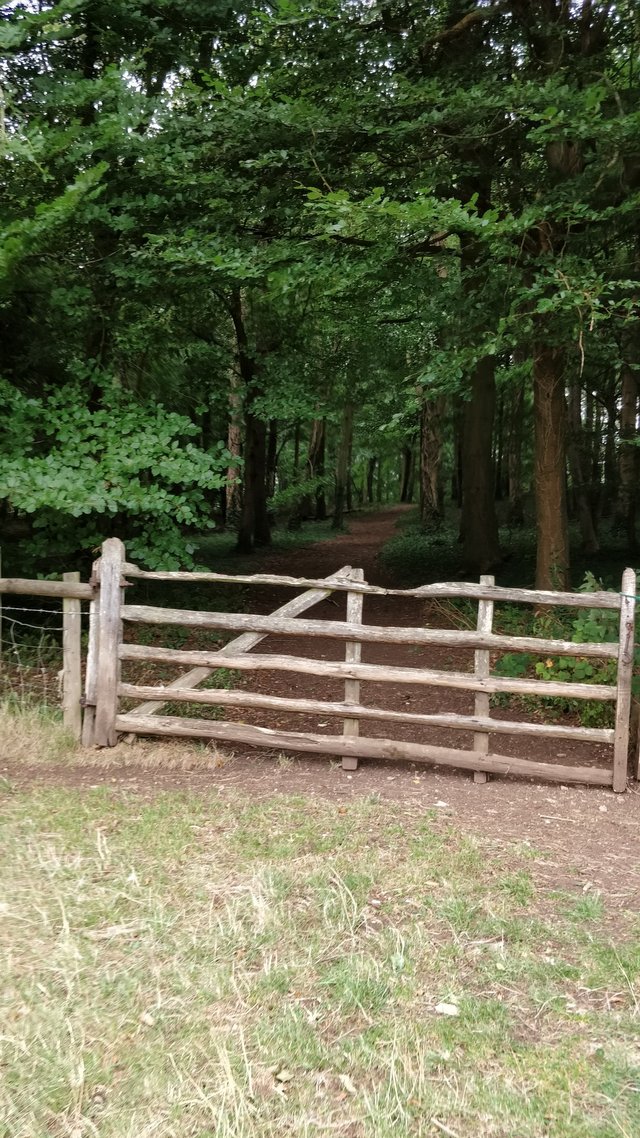 A wide variety of paths through little woods made up the majority of the walk... they ranged from well marked and maintained public paths (we would see quite a few walkers...) to barely visible foot paths. Often there were gates, and we were never really sure if we were trespassing or not... but we had read before we went on the walk, that it was okay to travel across someone's land... I just hope that was true!
There was one particular field that we had to cross which had a sign saying that there was a bull in the field somewhere... let us just say that we walked that one pretty damn fast!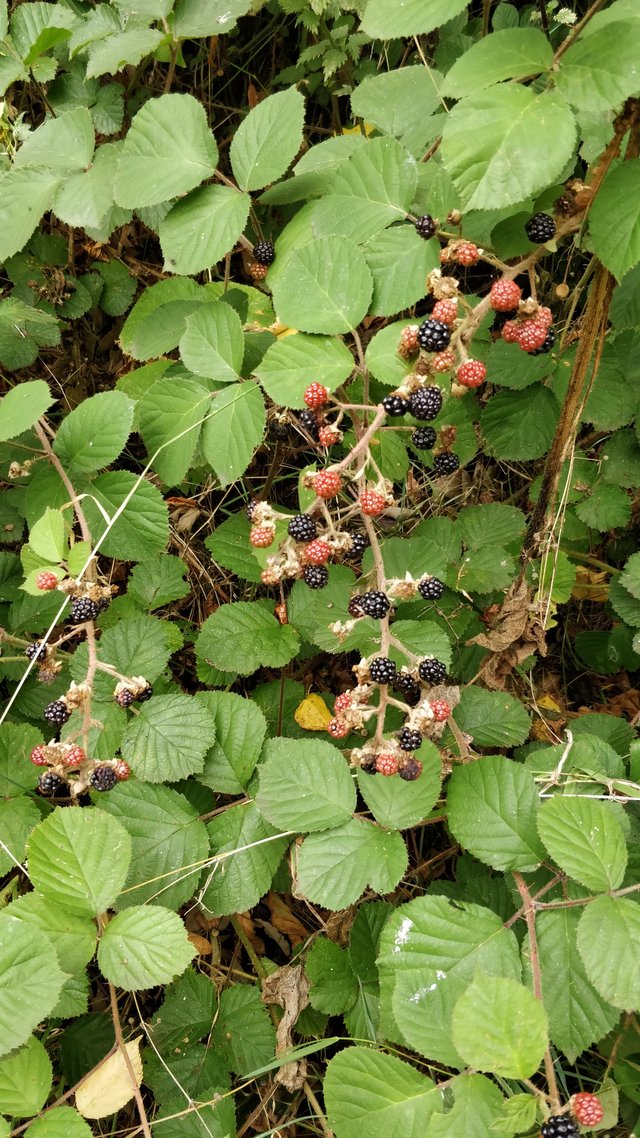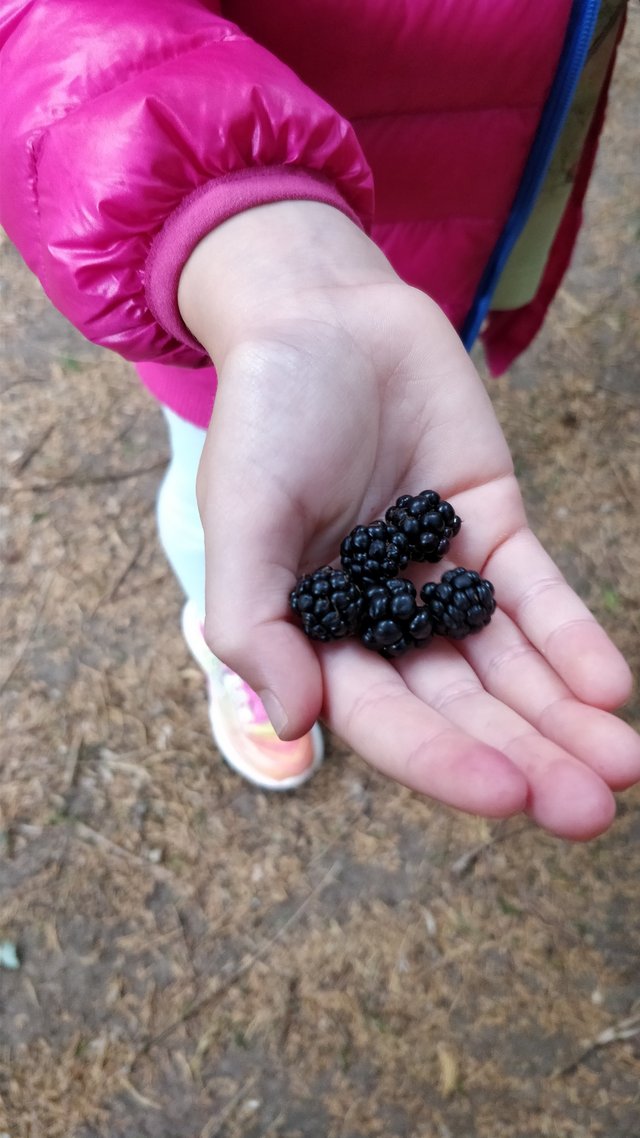 Although blackberries are the bane of our home garden, we did take the time to pick quite a few of the wild blackberries that were growing along the path... quite delicious and the kids had fun doing that... although, there was the occasional very sour one!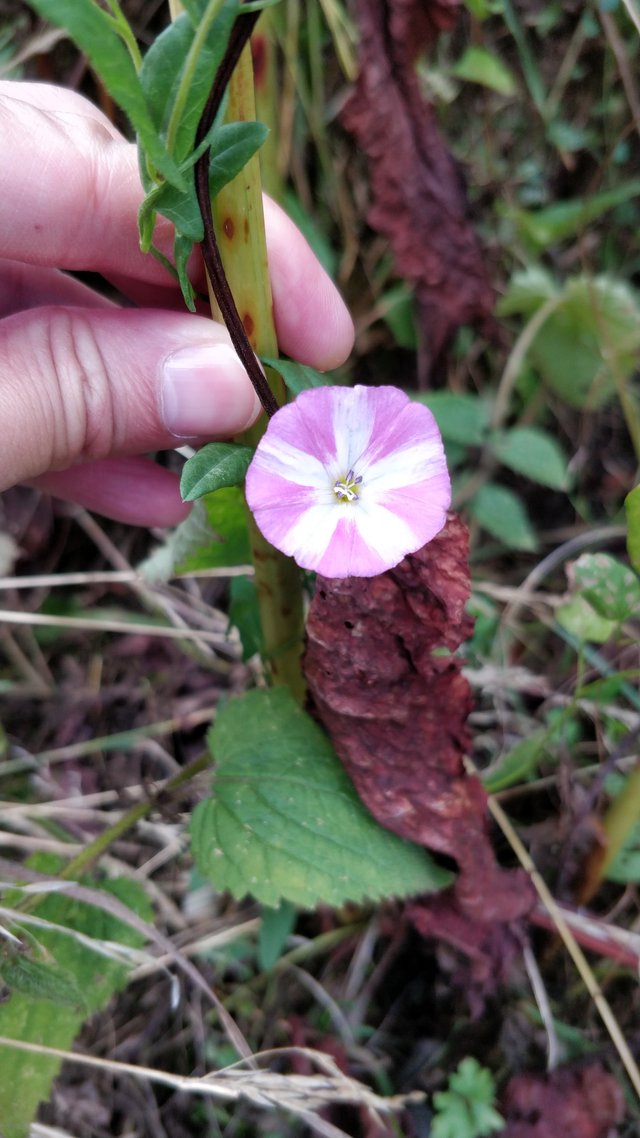 ... and there was this quite strange flower that was growing everywhere... Such a weird petal shape. Quite beautiful, but it really looks like someone had cut it out!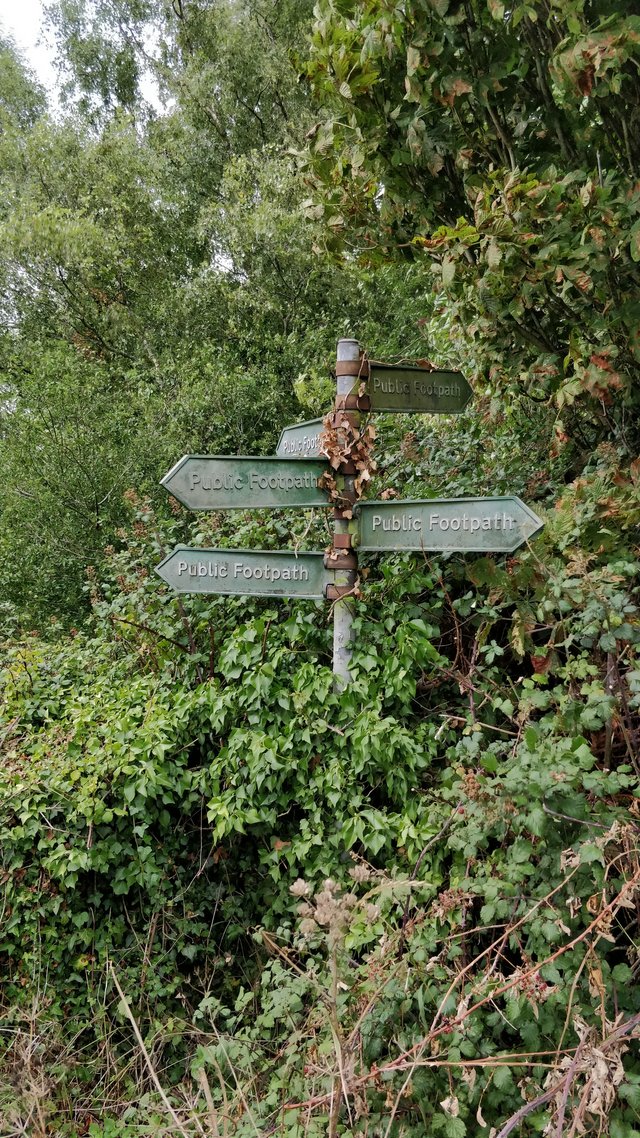 This particularly unhelpful sign was near the end of our walk... where we were starting to think that we were completely and utterly lost. We only had a hand map, and the internet was out... so, we only had a saved GPS map to help us out.... which for some reason was being pretty glitchy. However, I did used to do orienteering at school... and I was decent enough at the navigation... in the end, we managed!
Anyway, here are some extra photos from the day.... in the end, a lovely walk... finished off with a walk into the trout farm near where we were staying... for a well deserved, locally made ice-cream... and cider... and pies!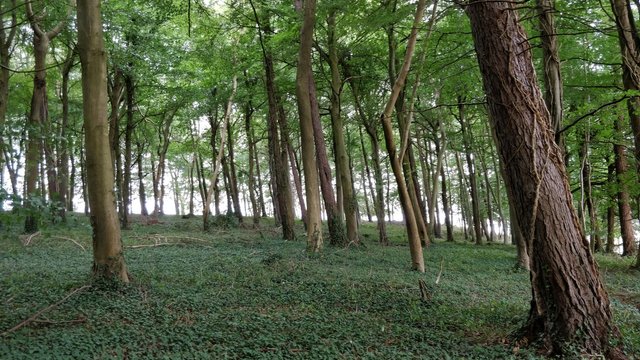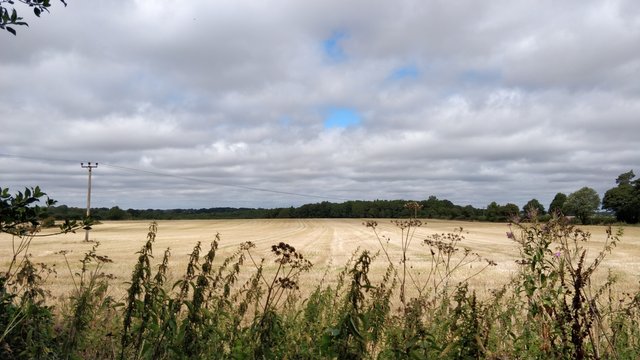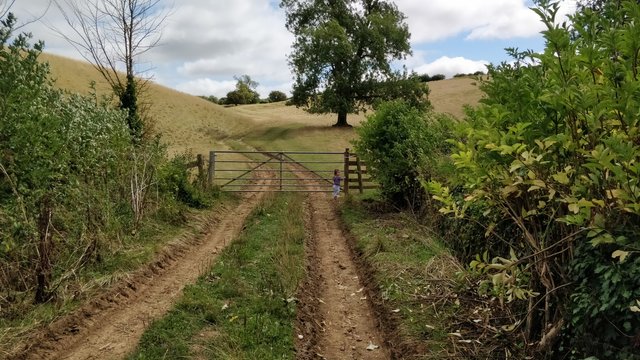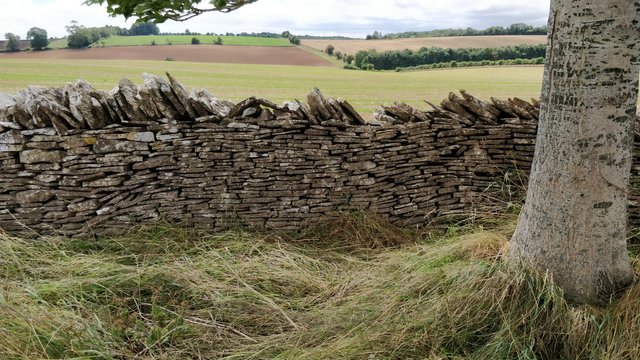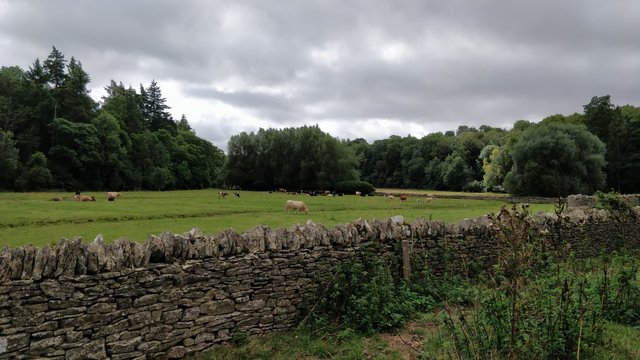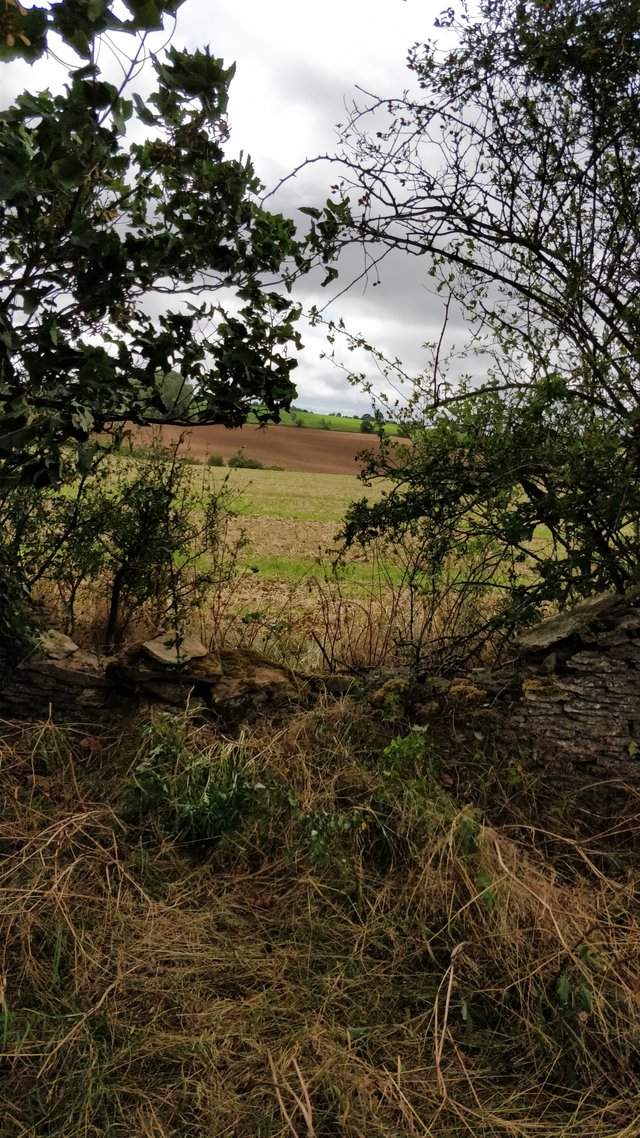 ---
View this post on TravelFeed for the best experience.