Velletri, Italy. A hidden beauty with an interesting past...
In a country filled with beauty, it would be easy to overlook somewhere that would otherwise be considered significant...
Welcome to Velletri
The history
40km to the south-east of mighty Rome, perched on the Alban hills, sits the ancient city of Velletri(Lat.Vilitrae). Historically, Velletri belonged to the Volsci tribe but later became a part of the Roman empire after a series of battles between the Volsci and the Roman armies.
The Romans fought hard to conquer Velletri, partly due to its strategic geographical position, and partly because that's just what the Romans liked to do. And once they had populated Villetri with their own citizens Velletri became home to the Italic tribe, to whom Romulus, the mythical founder of Rome, originated. It is also worth mentioning that the first Roman Emporer, Augustus Octavian(pictured) is said to have been born and raised in Velletri.
Its motto, Est mihi libertas papalis et imperialis, meaning, I have been given freedom by the pope and the emperor, gives reference to how, during the middle ages, Velletri became one of the few "free cities" of central Italy. Although this autonomy was later revoked, a tower still stands today which was built by the people of Velletri to symbolise their independence.

pic source
The people
We visited Velletri because my girlfriend's mother lives there and it was while we were sat down for dinner that I learned more about the family's interesting history. The interior walls of her house were covered by impressive paintings and it wasn't long before I asked where they came from.
These paintings were quite impressive and it turned out that it was my girlfriend's grandmother, Tittina Patane', who painted them all!
As impressive as these paintings are, this actually turned out to be the 2nd most interesting fact about Tittina...
Tittina grew up in Sicily and at some point during the 2nd world war, an RAF pilot, named Fredrick, had ejected from his plane while flying over her village. The pilot opened his parachute and landed without injury, but knowing that he was in enemy territory he understood all too well that this was a bad situation. In a desperate search for somewhere to hide, Fredrick found his way to the house of my girlfriend's grandmother. Tittina Patane' was 16-years old at the time and, as luck would have it, she welcomed the British pilot into the house. For the next few days, Tittina helped him hide from the German army until an escape route was organised. My girlfriend's mother told us how Tittina developed quite a crush on the dashing pilot and was quite sad to see him go.
Fredrick never forgot how Tittina had saved his life, and years later, after the war had ended, he made the effort to find where Tittina lived so he could visit her and thank her for what she did. After contacting a Sicilian newspaper and explaining to them how he wanted to track down a girl called Tittina who had saved his life during the war, the newspaper put out a series of adverts to help track her down. After a short while, Tittina saw the advert and contacted the newspaper. Once Fredrick had been informed he flew out to Sicily to meet up with the woman who'd saved his life all those years ago.
As the saying goes, a picture tells a thousand words. This picture certainly does that and the more you think about the complexity of the situation that brought these two strangers together, the more this picture illustrates the kindness we are capable of.
Velletri's history is drenched in the blood of war but their tumultuous past has resulted in a peaceful city that is bursting with culture and personality. Magnificent architecture can be found on nearly every street, teaching its visitors and reminding its residents of Velletri's proud heritage.
The food
Unfortunately, the walls and statues can not talk, and the monuments will only offer you a glimpse of life within Velletri. However, the people of Velletri keep their customs and traditions alive while continuing to build upon its story. Walking into one restaurant, you might find yourself being spoiled with traditional homemade recipes that have been passed down through the generations. Then, you might walk into another restaurant and enjoy some modern fine dining. It's all here and it all tastes superb. In my experience, Italy revolves around two things; #1 is coffee, you can't walk more than 20 meters without passing someone selling fresh coffee, and #2 is food, I've honestly never known a country so obsessed with eating. Not that I'm complaining, quite the opposite, I love my food. And while I'm most certainly a tea-loving Brit, I also enjoy the way drinking coffee here is like a religious obligation. So, why not indulge and soak up the culture? Have it all, I say.
Enjoy antipasti before your main meal.
But not too much though because they don't skrimp on the servings here...
And you gotta save some room for a Cannoli...OMG, you just gotta have a Cannoli!
And once you've finished all that and find yourself slumped into your chair, unable to move, now is the time to call for one of those super-strong espressos...Boom! You're back in the game :)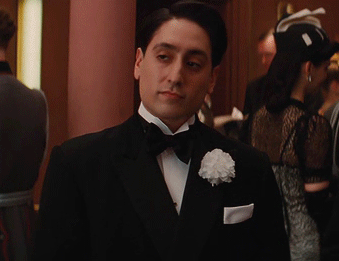 source
And now the sun has begun to hide behind the Alban hills, turning the sky a wonderful orange. The world has never looked so pretty and there isn't a better time to walk through the beautiful streets of Velletri...
Thank you for visiting my page and I hope you've enjoyed the show. See you next time! And don't forget to visit #haveyoubeenhere for more great travel blogs.
All images and videos in this blog, without a source link, are my own.