Weekly Curation Report of "Tron Fan Club" - 23-03-2023
---
---
Weekly Curation Report of "Tron Fan Club" - 23-03-2023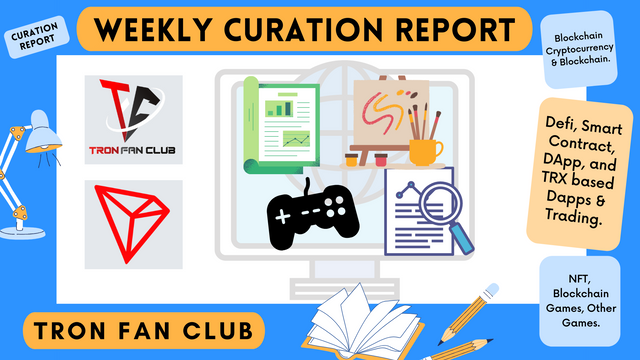 Image designed by @sagor1233 and the logo designed by @svshuvo. The process is done by Canva
---
---
Greeting's,
Welcome Everyone To ""Tron Fan Club.""
Today, I'm going to share the weekly curation report of the "Tron Fan Club" community. We always try to provide support at a fixed rate by checking the quality & engagement. We are on high alert to maintain the transparency of our curation.
---
---
Weekly Curation Report "17-03-2023 to 23-03-2023"
---
---
---

---
We're die-hard fan of Tron Blockchain
---