NFT -ART:- The Art of A terrible Devil Head // Tron Fan Club// 10 % beneficiary to @tron-fan-club
ʜᴇʟʟᴏ ᴇᴠᴇʀʏᴏɴᴇ! 🖐
ᴡᴇʟʟᴄᴏᴍᴇ ᴛᴏ ᴍʏ ᴀɴᴏᴛʜᴇʀ ᴘᴏꜱᴛ
how are you all? Hope everyone is well! I am good by God's grace! This is my 14th job at Tron Fan Club! Hope you know I love to do digital art or illustration in Adobe Illustrator! My art topic for today is A Devil Head ! I will show you the whole process of this art. So, friends let's begin.
👹My NFT -ART : ❝A Terrible Clown ❞ 👹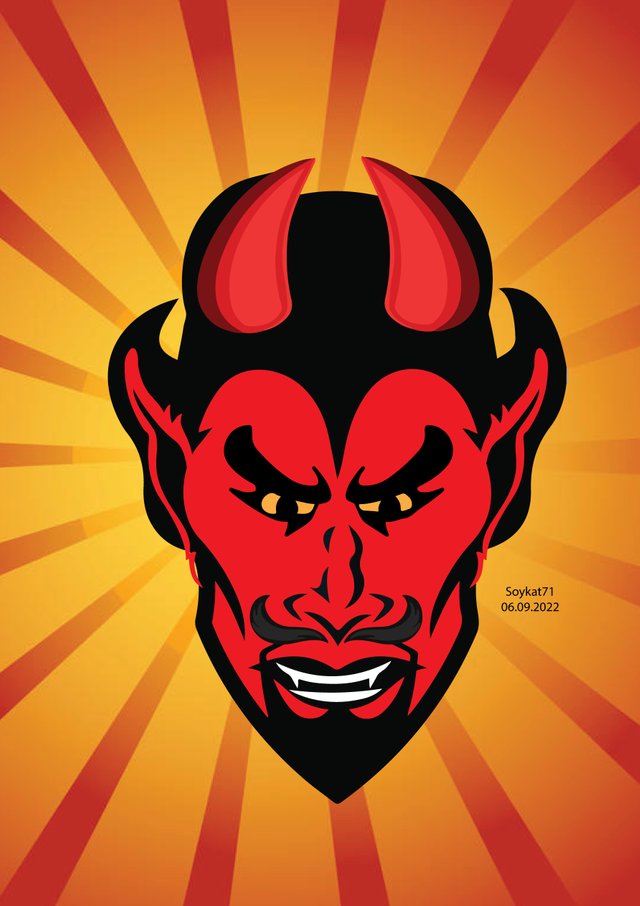 ---
●◉ Step 01 ◉●


First I open my computer, launch the Adobe Illustrator software. then i created create an A4 size document!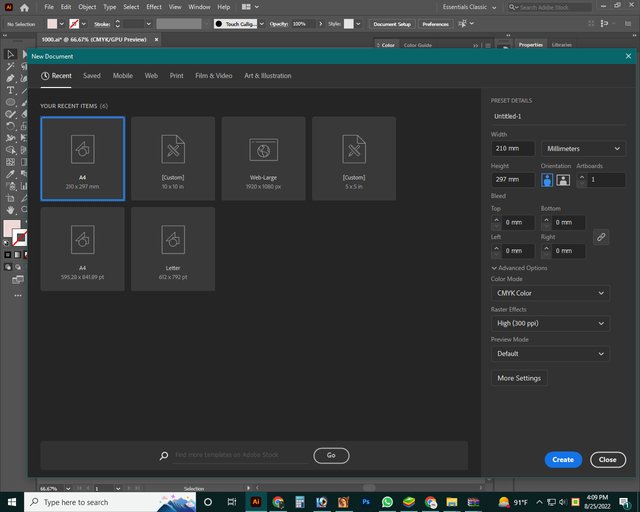 ---
●◉ Step 02 ◉●
imported the pencil drawing on my paper.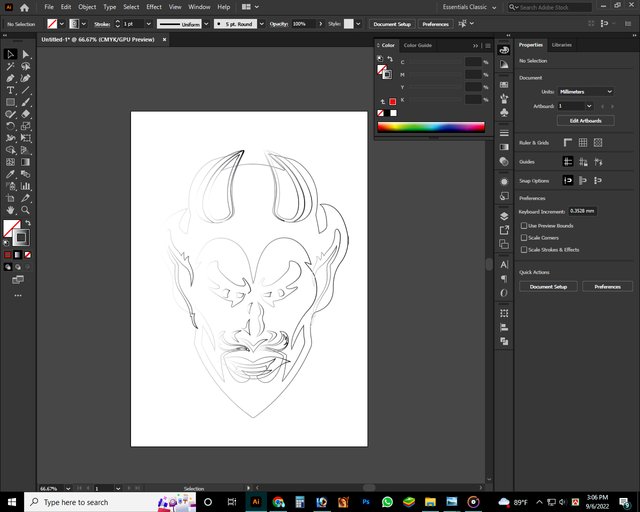 ---
●◉ Step 03 ◉●
First I drew her eyes!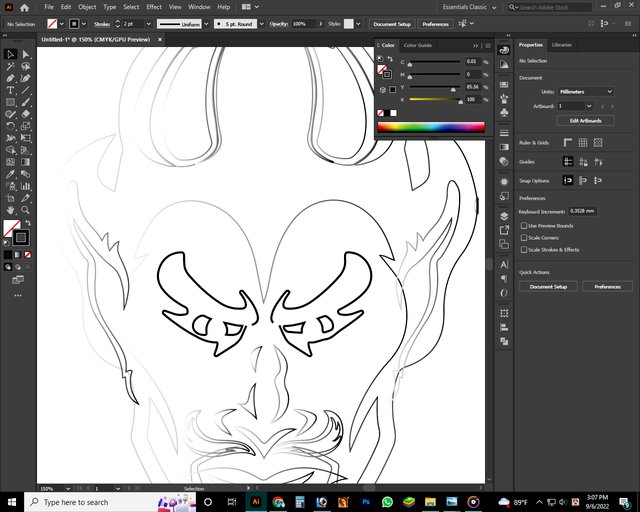 ---
●◉ Step 04 ◉●


Now I drew his face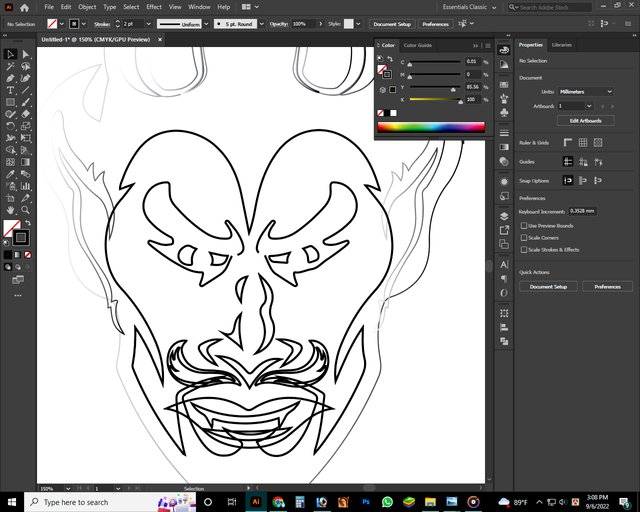 ---
●◉ Step 05 ◉●


I drew the ears on both sides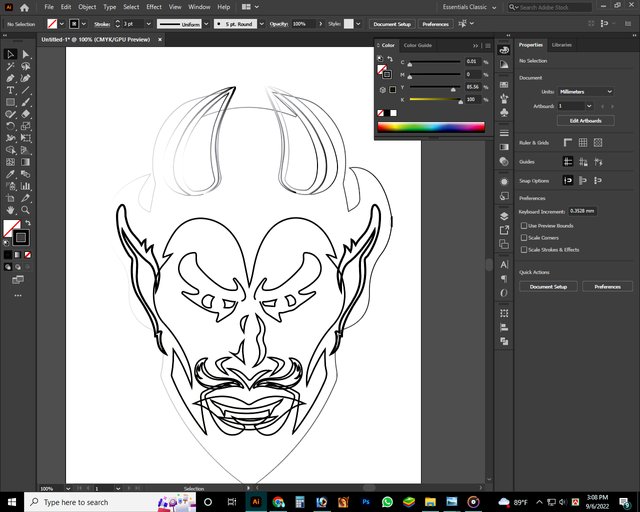 ---
●◉ Step 06 ◉●


I drew two horns on the head.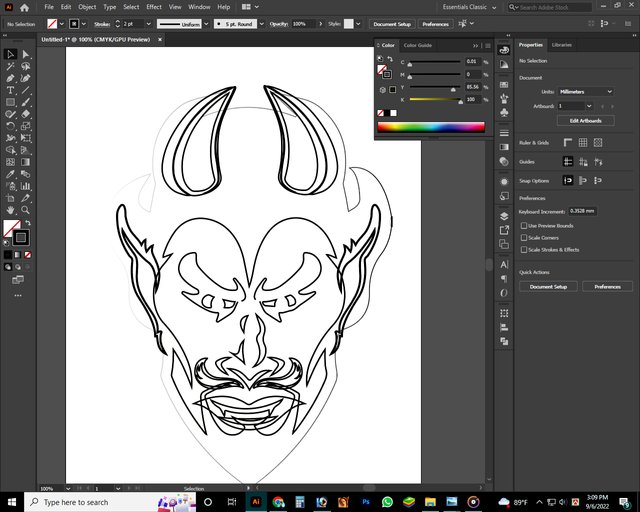 ---
●◉ Step 07 ◉●


Now draw the whole head!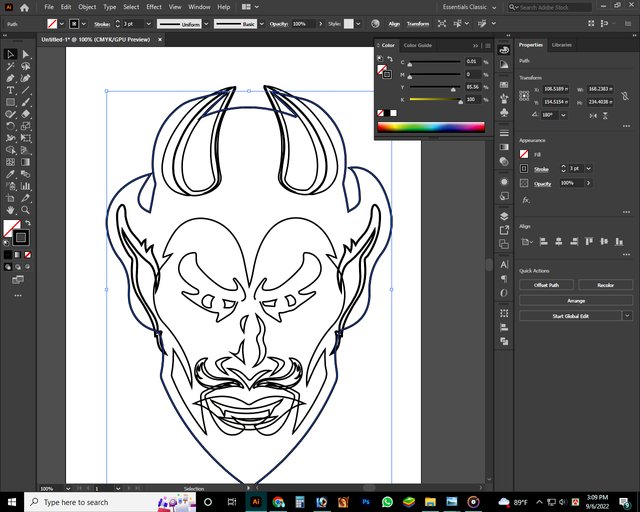 ---
●◉ Step 08 ◉●


I added color to the whole art!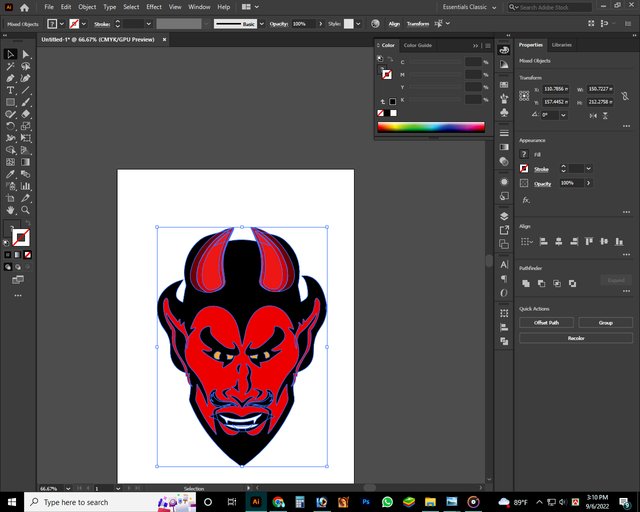 ---
●◉ Final Output ◉●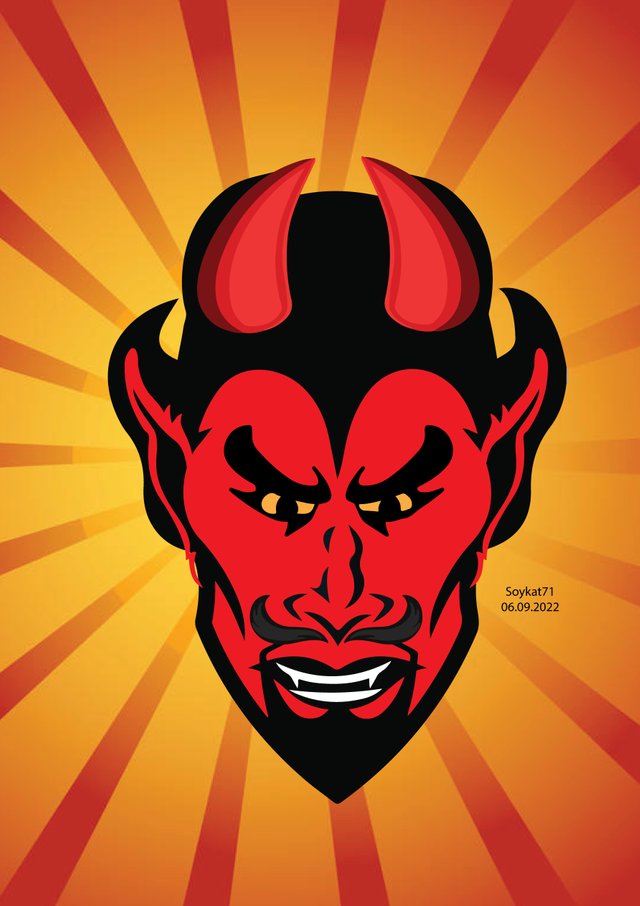 ❄️The Concept of my Art ❄️


The concept of my art is completely fictional! Usually such a face is not! These can be seen in movies or various fictional images, originally imagined from there!
NOTE:-
I published this art in the OpenSea Marketplace. Below is his link. You can purchase this art from me if you want. https://opensea.io/assets/matic/0x2953399124f0cbb46d2cbacd8a89cf0599974963/83859595964117141633516792246689989598911582228578182739191263307759750217729/

🌼 POST DETAILS 🌼
| Community | Tron Fan Club |
| --- | --- |
| Category | NFT -ART |
| Device | DESKTOP-GNQN242 |
| Software | Adobe illustrator CC 2020 |
| Location | Feni, Bangladesh |
---
Thanks And Regards
---