Introduction to Fan Token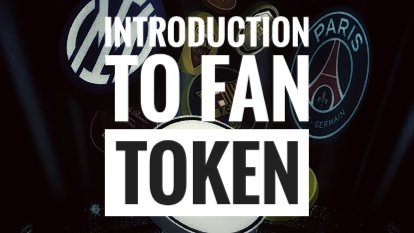 Introduction

In recent times sport and entertainment have become more interesting because of the introduction of crypto into sporting activities. If you are a serious fan of any football club and you don't know about fan token then you really need to be enlightened. Fan token is something you should get yourself aquainted with for better leverage and for solid membership.
Many outstanding football clubs out there now have their fan token. These clubs include Atletico Madrid, Manchester City, Paris Barcelona, Juventus, Inter, Galatasaray, Flamengo and Corinthians,Arsenal, Saint-Germain,AS Roma and so on. If you're a fan of the above mentioned club,then this is a goodnews for you as you have a lot to take advantage of using their fan token.

What is Fan Token

Fan token can be defined as a digital asset which you can also refer to as crypto asset that are created and issued out by football clubs, teams organization basically for their fans and lovers out there.
Anyone who own this token now have exclusive right and access to the inner circle of fans. In other words,they are not just random fans,they are regarded as bonafide fan that can make vital decision for the club or team they represent via voting or polls.
It is interesting to also note that fans with fans token can decide where a match can be played, decide and even propose designs for their club and also influnece their club positively based on their voting power. These token can also be used to purchase nft's, sport related material and also get you VIP access as a bonafide fan.

How and where to buy Fan token

This discussion about fan token will be incomplete without mentioning the Chiliz platform. Chiliz platform is the most popular among all the fan token platform available,it is highly reputable when it comes to fan token.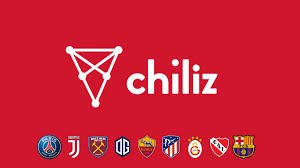 source
They have been able to create an ecosystem where football lover feel at home representing and pursuing the interest of their clubs. It is also important to mention that Chiliz have their own blockchain called Chiliz blockchain.
Most fan token are issue on the Chiliz blockchain by what we call Fan Token Offering (FTO). With this,you can buy a fan token using $CHZ which is the native token of Chiliz blockchain.
You will also do well to get yourself aquainted with socios.com which is a mobile app that helps you interact closely with your club or team and also help you get their token for unlimited exclusive rights and benefits associated with owning a fan token.

Conclusion

I will love to love to wrap it up here,I want to believe we have learnt so much about what fan token i,and like my usual custom is,I will still leave you to your own research in order to have a full knowledge of what this token is all about and if it's something you will love to invest in. Thanks for your time once again.
Regard.
@lhorgic♥️