Will PvU coin ever rise again? | Part 1 || Tron Fan Club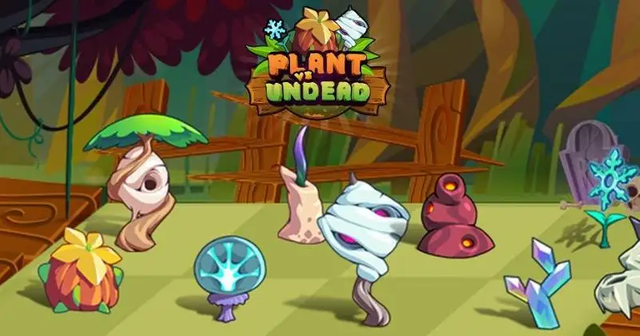 Source
---
---
Greetings everyone. How are you all doing? Hopefully everyone is doing great by the grace of almighty ALLAH. I am also doing fine alhamdulillah.
---
---
Plants vs zombies is a very popular game played by millions around the world. This is one of the most fun strategy based game there is to play right now. Both pvz and pvz2 are the best arcade games I've ever played. There is also a blockchain based game similar to this one called Plants vs undead. I think most people haven't heard of this one yet.
---
Plants vs Undead is a free play to earn NFT game which was inspired by the original game called plants vs zombies. This game is available for all platfroms such as android, ios, windows etc. In this game every player start off with a mother tree and five plants which they can farm and generate light energy which can be exchanged with PVU tokens. The basic gameplay style of this game is taken from the zen garden mode of the original game. In that mode you can gather seeds and plant them and grow various types of plants which are available in the game. The gameplay of pvu is almost similar to that.
But this game isn't like the actual game what so ever. Which is why this game didn't manage to acquire much attention at all. Because after all it's a game, blockchain related or not. And if you make it difficult for the players to understand, there won't be much fun in that game. I think this game had tremendous potential which the devs completely wasted. If they stuck with the gameplay style of the og one, they just might could have succeed. But they didn't kept the game that simple and thus it cost them dearly.
If the game was kept simple then the players might have given this game more love. The real game was very simple yet very interesting and fun to play. In it all you have to do is plant different types of plants in your backyard and defend your house against zombies with those plants. Very simple and clear concept. If the game was like this and it had crypto involvement then it surely would have taken off. Just imagine you are playing the normal plants vs zombies and you are getting a portion of pvu tokens as in game currency which you can trade for real money. And you could even trade the plants as NFTs as well. I can already see so many people playing this game if it were like that.
Currently the price of this coin is very low. Does it have enough potential to rise again and will it be a good investment? Find out in the next part!
---
That's all for today. Hopefully we shall meet again soon in another post. Till then take care and stay safe and secured.
Goodbye.
---
---

Discord Link

With regards
@labib2000