Weekly Top 5 Featured Post || 09/11/22 - 15/11/22 || Tron Fan Club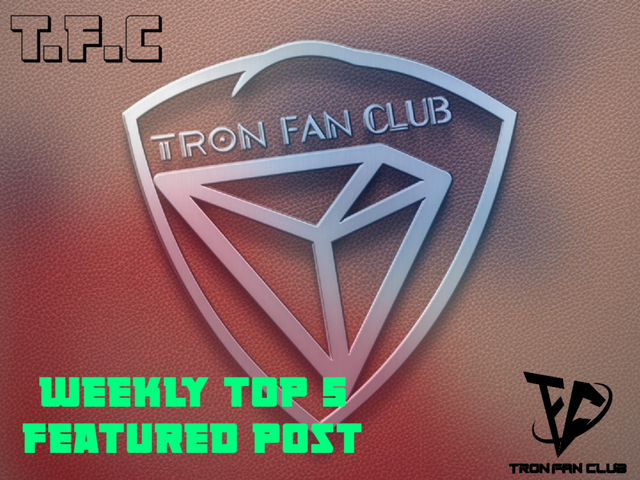 The Tron Fan Club Community is Community which is based on some specific topics. Tron and Tron Blockchain based activities are the main focus in this community. However, there are a number of topics that can be written here like Cryptocurrency and Blockchain, NFT, DeFi, Smart Contract, Games, Blockchain based Games, Dapp and trading. A community can grow with the quality content of it's users. Hope this community will move forward with good content that will make people aware of the Tron Blockchain. This effort can be a part of improving the Tron Blockchain.
---
---
Featured 01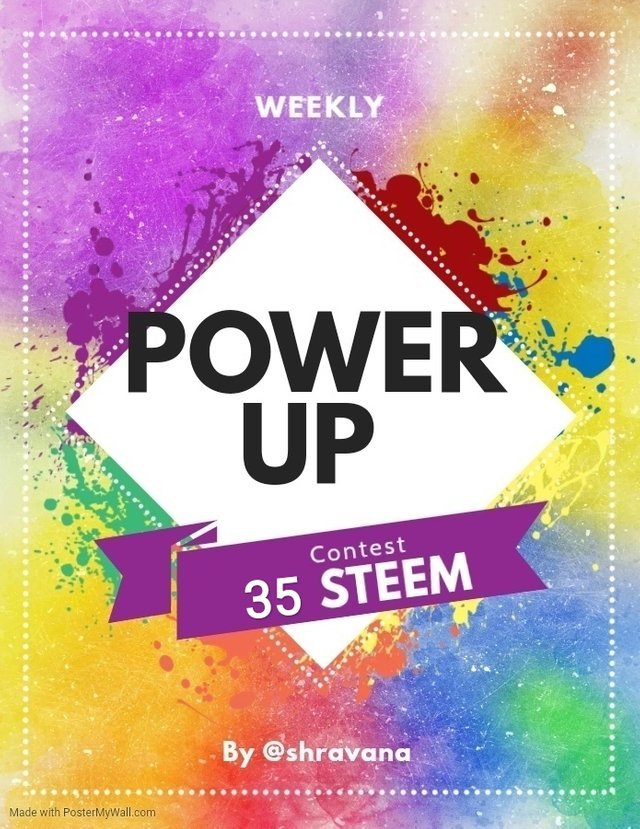 A total of 35 steem was powered up by @shravana last week which made him the weekly winner of the ongoing power up contest. His overall activity towards the contest with the contribution in it is really impressive. Hopefully you will reach your target real soon. Good luck for that..
Post Link: https://steemit.com/hive-183397/@shravana/my-weekly-steem-power-up-35-steem-power-up-to-maintain-club100-or-or-10-beneficiary-to-tron-fan-club
---
---
Featured 02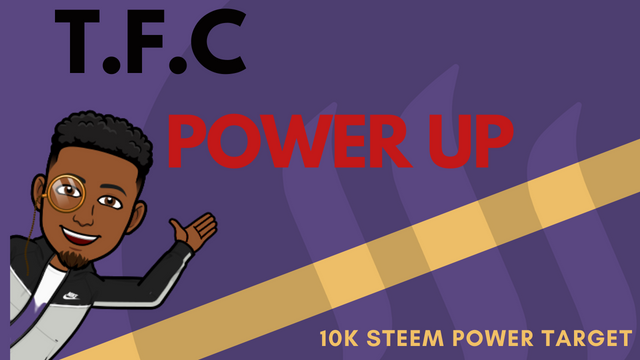 Another consistent participant of the power up contest is @mato445. His overall progress in the contest is also very impressive. In fact @mato445 is currently the leading author in the power up contest with the most amount of power up so far. He also shares the 1st position with a powered up amount of 35 Steem for the last week of the power up contest. Hope he will keep up the activity and will reach his target sp real soon. Best of luck to you @mato445 on your journey.
Post Link: https://steemit.com/hive-183397/@mato445/weekly-power-up-road-to-10k-steem-power-target-62-96-sp-achieved
---
---
Featured 03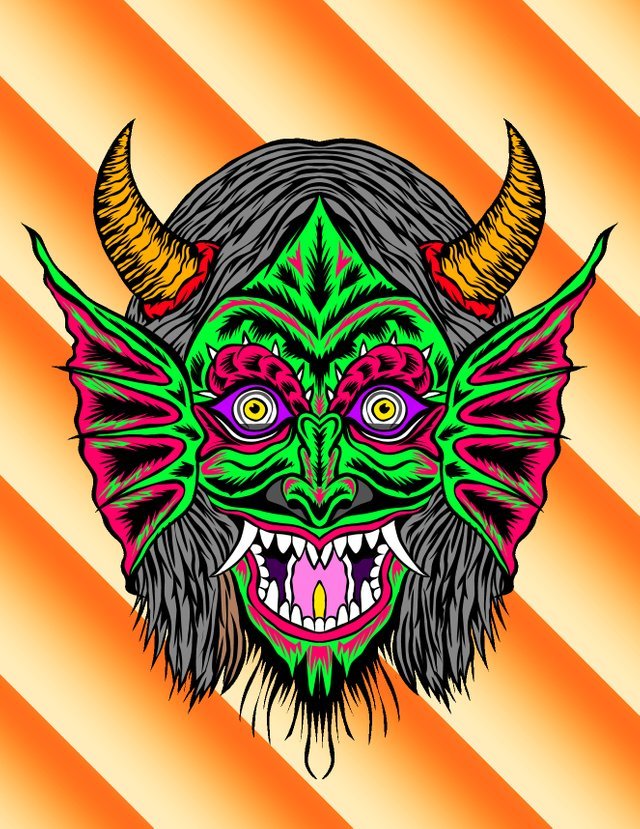 This amazing horned devil art was created by @tasoniya. The devil face NFT art is done beautifully and the facial details are astonishing. The color combination used in the face, eyes and ears are done very beautifully. Overall a very unique and creative NFT art worth buying.
Post Link: https://steemit.com/hive-183397/@tasonya/6htwfd-nft-art-the-art-of-the-horned-devil
---
---
Featured 04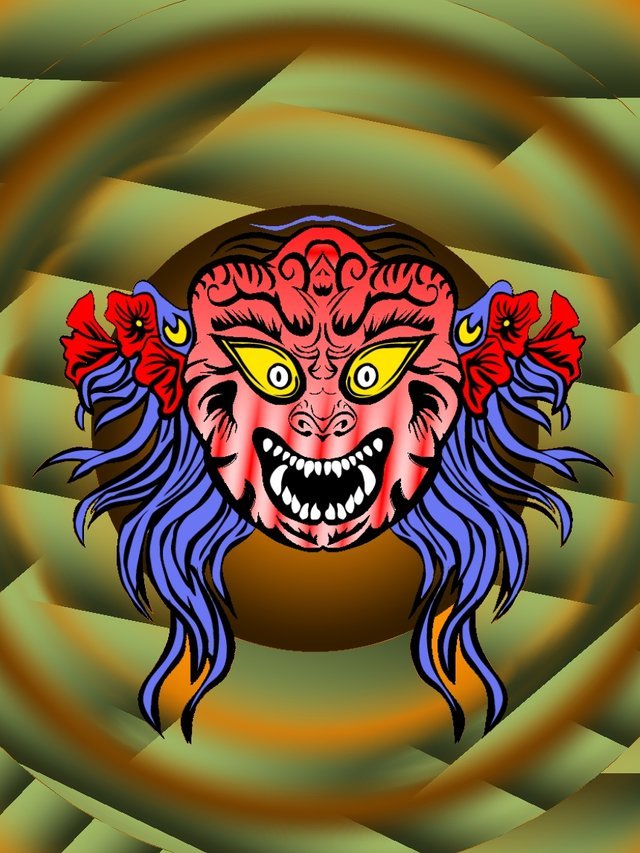 This unique NFT art of a angry devil was created by @narocky71. This art is also full of great details. The creation process is shown pretty easily and the overall art is looking very creepy tbh. But I honestly think the background is kind of holding this amazing art back. The background of this art is kept real simple. If some details were added in the background then this art would have looked even more better than the way it is now. But nonetheless, still a pretty good facial NFT art of a devil very well done.
Post Link: https://steemit.com/hive-183397/@narocky71/very-nice-art-of-an-angry-devil
---
---
Featured 05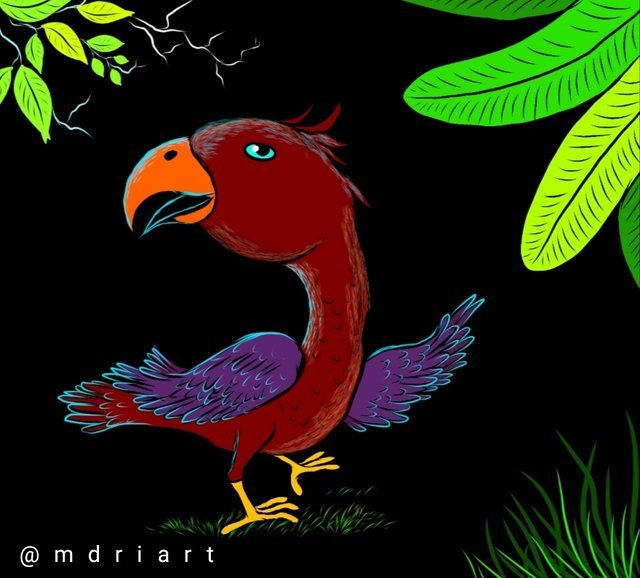 This mysterious bird NFT art was created by @mdriart. The overall art of the bird is done very beautifully. The simplicity in the art made this art even more beautiful. The use of black or blank in the background was clever and it gave the bird all the focus. The face of the bird is a little bigger compared to its body which I found funny in a way. But still an amazing portrait of a mysterious bird created very beautifully.
Post Link: https://steemit.com/hive-183397/@mdriart/5t1xvv-nft-art-or-or-mysterious-bird-or-or-tron-fan-club-or-or-10-to-tron-fan-club
---
---

Discord Link

With regards
@labib2000