Stumble Guys || Mobile version of Fall Guys?! || Tron Fan Club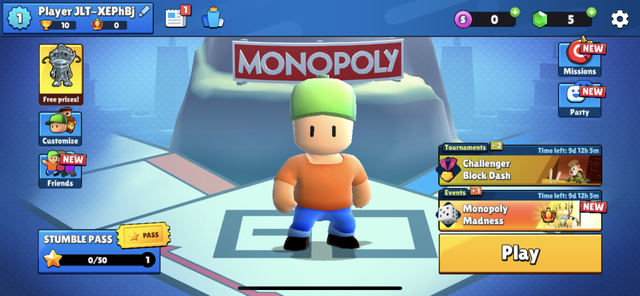 In-game Screenshot
---
Greetings everyone. How are you all doing? Hopefully everyone is doing well and having a good time in the community. I am also doing fine alhamdulillah.
---
I've reviewed a game called Fall Guys more than a month ago. This game suddenly got so much popular and it suddenly went silent again. But this game had its moments and now mobile players might have a chance to experience of this game or something similar to it.
Cause Fall Guys isn't available of mobile platforms and is only available for PC. This game was and is still paid in Steam. But the game is free to download in Epic Game Store. So you can play this game for free if you have an epic account. But there were so many mobile players who wanted to experience the gameplay of this game but they couldn't. But they can now play the similar version called Stumble Guys which is available on Android and ios.
---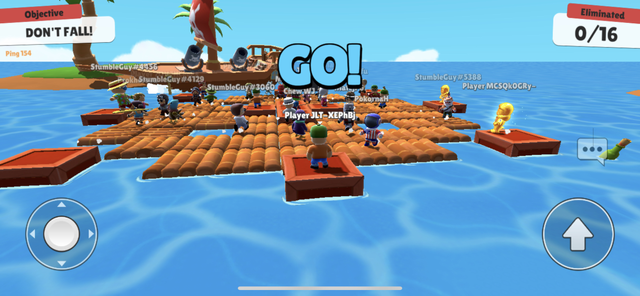 In-game Screenshot
---
Stumble Guys is developed by Schopely. This game is very similar to Fall Guys. The gameplay of this game is very similar. There are only slight differences in the environments and graphics of this game compared to the original one. But the graphics isn't that bad and is rather good considering it a mobile based game. The gameplay is simple and the controls are also kept very simple. The gameplay of this game is beginner friendly. Anyone can join up the game and can fully understand how this game works after playing for a while.
And for those who don't have any idea about this game or Fall Guys: Stumble Guys/ Fall Guys is a different type of battle royale game where you have to race against other players and qualify a series of rounds and will the final round in order to win the match. There are no killing in this game like the other battle royale games which are shooting based. This one is fun to play and there are no blood and gore. The atmosphere of this game is like a candy world. So there are no age limits to this game. Anyone can download and enter this game's fun world.
In Stumble Guys, you start the multiplayer match with 31 other players and you have to win series of races filled with traps and mazes and qualify for the next round. In each round half the players will get eliminated. Once half players get past or qualifies for the next round, the other half gets eliminated. They also gets disqualified once the timer hits 0. In each round, half of the player will get knocked out. The player who wins the last race will be victorious of this unique battle royale.
The atmosphere of Stumble guys is very impressive and is very colorful just like Fall Guys. The colorful and cartoonish graphics makes this game more fun to play. The music of this game is also very nice. it fits perfectly with the gameplay. You can also customize your character and make them wear wacky clothes. The goofy sounds of the characters stumbling and falling is the thing I like the most about this game.
You can also play with friends in this game. You can add up and team up with friends to play together in teams or you can even compete against them. Engaging in a friendly competition by moving past obstacles and tackling your friends is fun way of spending quality time with loved ones.
But the replayability of this game is a part where I can't speak with confidence. Cause this game is fun to play for a limited amount of time. Because the gameplay is the same thing over and over again which can get boring for some players. There is a mixed opinion about this game in this part. Some likes to play it everyday and some don't like to play this game anymore after 2-3 days. But the developers regularly introduce new content and updates along with new game modes, which is a good thing and it can keep the freshness of the game.
---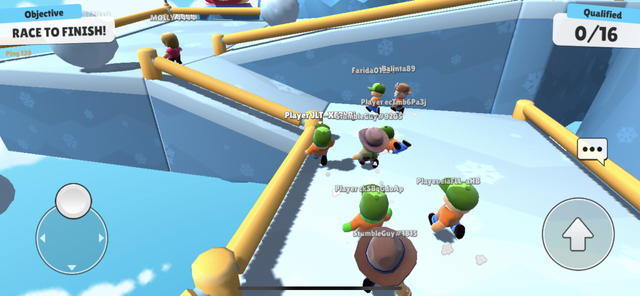 In-game Screenshot
---
That's all for today. You can give this game a try if you feel like. Hope to see you all soon again in another post. Till then take care and stay safe and secured.
Goodbye.
---
---

Discord Link

With regards
@labib2000