Power UP Contest Season 3 || Progress Report till 12/11/22 || Tron Fan Club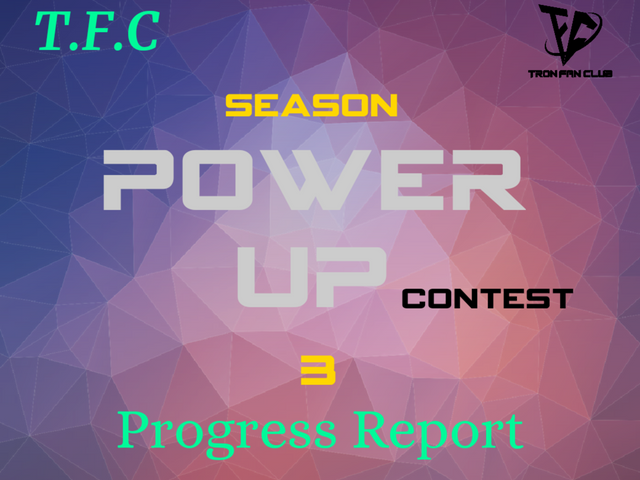 ---
---
Hello everyone. How are you all doing today? Let's hope everyone is doing alright by the grace of almighty ALLAH. I am also well alhaldulillah.
---
---
It feels like the Power Up contest season 3 started only a few days ago. But we are already more that halfway in to the contest and are very close to the end of season 3. November is almost over and it left us with only one more month of the power up contest. I hope all of us will be able to reach our desired goal or target SP before the end of season 3.
I am already very close of reaching my target and only trail by 116.271 Steem to reach my target and become a dolphin. I don't think I would have been able to come this far without the help of this contest. This contest made me keep my focus on the target and helped me get where I am right now. Soon I will be able to conquer my target and set up a new one and keep on growing. And since we are more than half way through the power up contest season 3, we should check our progress and maintain the speed and balance towards our targets.
---
---
The progress report of the Power Up Contest Season 3 till:- 12/11/22 is given below....
---
---
---
---
Banned authors and authors who took part in only 1 week are excluded from this list. @mato445 is currently the top author who has powered up the most amount of Steem [ 179 Steem ] till now. The total amount of steem powered up in this season is 1262.1 Steem.
---
---

Discord Link

With regards
@labib2000