My Weekly Steem Power Up|| Week 46 : 25 STEEM Power UP || Target Triple Dolphin
Power Up (Converting Steem into SP) is very important for all of us working here in this Steem Blockchain. A weekly Power of Initiative has been launched in the Tron Fan Club community where you can participate in this contest through a series of power-ups every week. I am inviting you all to participate in this contest by following all rules, then you will have a chance to win the contest and chance of being curated as well.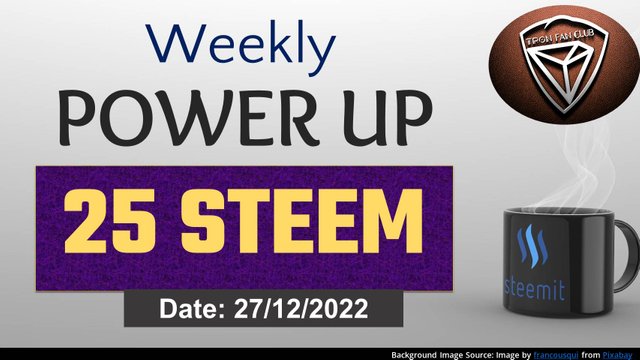 Another week has passed and already we are on the brink of crossing another year. I've been regularly doing Steem power ups every week throughout this year and sharing those powerup posts with you. It's the last week of the year for me and also the last week of the year I'm sharing my Steem power up post with you.
You know, I try to motivate our community users through this power up post so that they too are serious about power up. By looking at my wallet, you can understand how much power has accumulated in my wallet due to regular and consistent power ups throughout the year. This double dolphin rich power is helping me a lot to earn in the field of voting. Also I can create a lot of influence on this platform through my power.
Some times of the year I was sick and couldn't power up during those times but whenever I was active I tried to power up at least once every week and share that post with you. You can see from the list how I have consistently powered up throughout the year.
As another year draws to a close, I will soon share with you the summary of last year's and this year's Power Ups and start the Power Up Initiative with renewed vigor next year. Hope you will also stay with our power up initiative and get power up regularly. This week I am sharing three screenshots of my power up and thank you all for reading my posts so far.
I personally like regular power up. I am powering Up continuously. With consistent power up, you can grow without heavy effort because small power up regularly specially every week can reach you in a strong position one day. You can see my consistency of power up this week from list below-
| Week | Date | Amount of Power Up in 2022 |
| --- | --- | --- |
| 1 | 05-01-2022 | 100 |
| 2 | 12-01-2022 | 70 |
| 3 | 19-01-2022 | 60 |
| 4 | 09-02-2022 | 200 |
| 5 | 16-02-2022 | 100 |
| 6 | 22-02-2022 | 120 |
| 7 | 01-03-2022 | 150 |
| 8 | 09-03-2022 | 115 |
| 9 | 16-03-2022 | 150 |
| 10 | 23-03-2022 | 115 |
| 11 | 30-03-2022 | 120 |
| 12 | 05-04-2022 | 80 |
| 13 | 12-04-2022 | 90 |
| 14 | 19-04-2022 | 80 |
| 15 | 25-04-2022 | 55 |
| 16 | 04-05-2022 | 55 |
| 17 | 11-05-2022 | 55 |
| 18 | 17-05-2022 | 30 |
| 19 | 24-05-2022 | 50 |
| 20 | 28-06-2022 | 40 |
| 21 | 06-07-2022 | 55 |
| 22 | 12-07-2022 | 35 |
| 23 | 19-07-2022 | 30 |
| 24 | 26-07-2022 | 40 |
| 25 | 02-08-2022 | 50 |
| 26 | 10-08-2022 | 50 |
| 27 | 16-08-2022 | 40 |
| 28 | 25-08-2022 | 35 |
| 29 | 31-08-2022 | 40 |
| 30 | 07-09-2022 | 30 |
| 31 | 12-09-2022 | 30 |
| 32 | 20-09-2022 | 35 |
| 33 | 27-09-2022 | 35 |
| 34 | 04-10-2022 | 40 |
| 35 | 11-10-2022 | 40 |
| 36 | 19-10-2022 | 35 |
| 37 | 25-10-2022 | 40 |
| 38 | 01-11-2022 | 30 |
| 39 | 08-11-2022 | 30 |
| 40 | 16-11-2022 | 50 |
| 41 | 23-11-2022 | 35 |
| 42 | 01-12-2022 | 30 |
| 43 | 06-12-2022 | 35 |
| 44 | 14-12-2022 | 25 |
| 45 | 21-12-2022 | 35 |
| 46 | 27-12-2022 | 25 |

SCREENSHOT OF MY POWER UP THIS WEEK
BEFORE POWER UP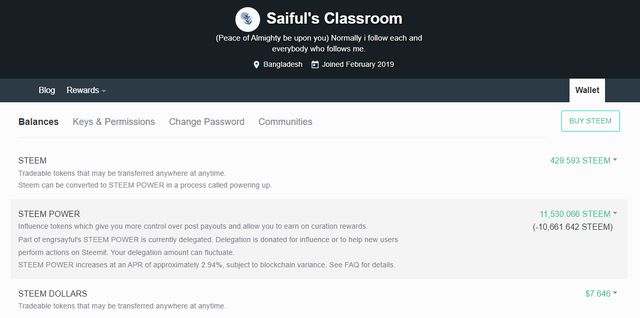 ---
DURING POWER UP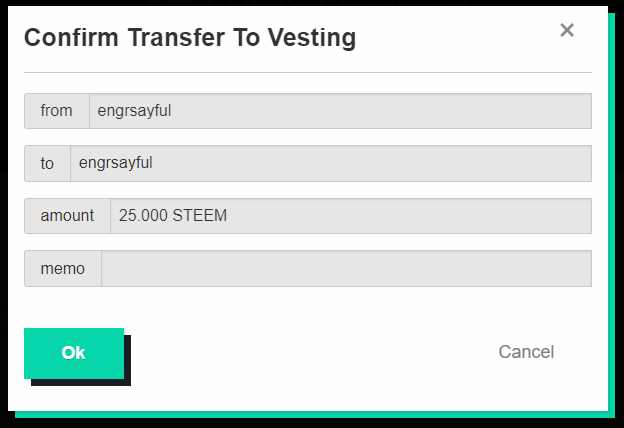 ---
---
AFTER POWER UP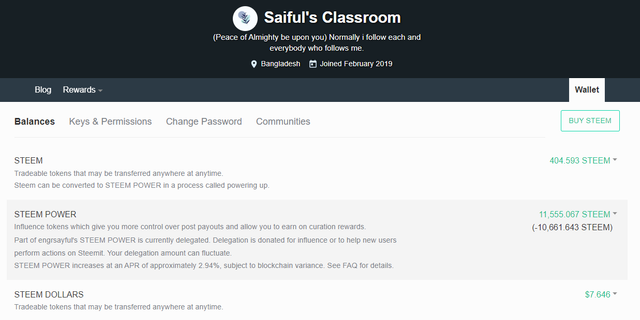 ---
---


---