My Weekly Steem Power Up|| Week 41 : 35 STEEM Power UP || Target Triple Dolphin
Power Up (Converting Steem into SP) is very important for all of us working here in this Steem Blockchain. A weekly Power of Initiative has been launched in the Tron Fan Club community where you can participate in this contest through a series of power-ups every week. I am inviting you all to participate in this contest by following all rules, then you will have a chance to win the contest and chance of being curated as well.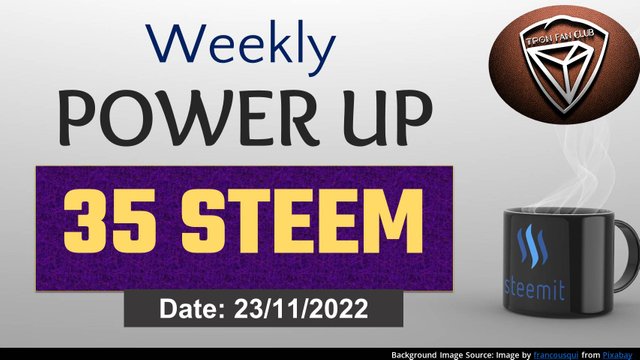 Every week through the power up post I try to explain to you the importance and significance of power up. Basically I value consistency when it comes to power ups and that's why we want our community members to continue to power up even a small amount every week. To continue the regular power up process every week our community has a Power Up Initiative where all users power up at least once every week and share that post to our Tron Fan Club community.
You can check my serial power up status by going to my wallet. In this post I am listing my consistency this year. It's clear from the list that I'm trying to power up regularly every week, even if it's a small amount. And by maintaining this consistency I was able to push my wallet power past the double dolphin. This is the result of almost two years of continuous power up. If you can regularly power up or stake like this, you can quickly find yourself in the dolphin category. And that is why it is necessary to specify a day of the week. And on that particular day you can try to power up any amount. Or you can power up and stake a certain percentage of your total income. Today I am sharing three screenshots of power up this week with you. thank you
I personally like regular power up. I am powering Up continuously. With consistent power up, you can grow without heavy effort because small power up regularly specially every week can reach you in a strong position one day. You can see my consistency of power up this week from list below-
| Week | Date | Amount of Power Up in 2022 |
| --- | --- | --- |
| 1 | 05-01-2022 | 100 |
| 2 | 12-01-2022 | 70 |
| 3 | 19-01-2022 | 60 |
| 4 | 09-02-2022 | 200 |
| 5 | 16-02-2022 | 100 |
| 6 | 22-02-2022 | 120 |
| 7 | 01-03-2022 | 150 |
| 8 | 09-03-2022 | 115 |
| 9 | 16-03-2022 | 150 |
| 10 | 23-03-2022 | 115 |
| 11 | 30-03-2022 | 120 |
| 12 | 05-04-2022 | 80 |
| 13 | 12-04-2022 | 90 |
| 14 | 19-04-2022 | 80 |
| 15 | 25-04-2022 | 55 |
| 16 | 04-05-2022 | 55 |
| 17 | 11-05-2022 | 55 |
| 18 | 17-05-2022 | 30 |
| 19 | 24-05-2022 | 50 |
| 20 | 28-06-2022 | 40 |
| 21 | 06-07-2022 | 55 |
| 22 | 12-07-2022 | 35 |
| 23 | 19-07-2022 | 30 |
| 24 | 26-07-2022 | 40 |
| 25 | 02-08-2022 | 50 |
| 26 | 10-08-2022 | 50 |
| 27 | 16-08-2022 | 40 |
| 28 | 25-08-2022 | 35 |
| 29 | 31-08-2022 | 40 |
| 30 | 07-09-2022 | 30 |
| 31 | 12-09-2022 | 30 |
| 32 | 20-09-2022 | 35 |
| 33 | 27-09-2022 | 35 |
| 34 | 04-10-2022 | 40 |
| 35 | 11-10-2022 | 40 |
| 36 | 19-10-2022 | 35 |
| 37 | 25-10-2022 | 40 |
| 38 | 01-11-2022 | 30 |
| 39 | 08-11-2022 | 30 |
| 40 | 16-11-2022 | 50 |
| 41 | 23-11-2022 | 35 |

SCREENSHOT OF MY POWER UP THIS WEEK
BEFORE POWER UP

---
DURING POWER UP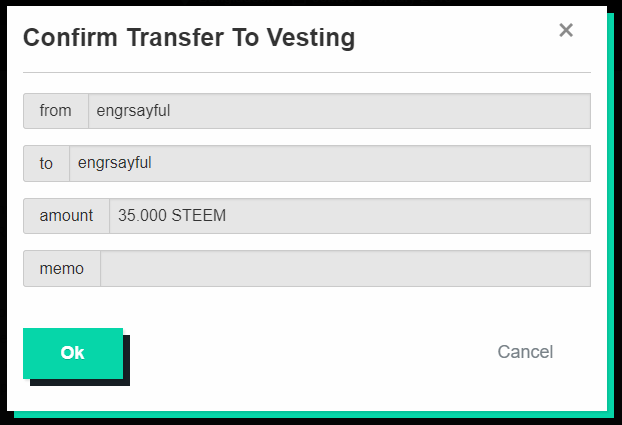 ---
---
AFTER POWER UP

---
---


---