How do we feel good about ourselves?
How can we feel good about ourselves at a time when we cannot be equal? ​​Why are they like us? Wherever you go you may find those who are more beautiful, smarter, more wealthy, or even more famous than you, and you cannot prevent yourself from thinking that only if You had his hair, eyes, clothes, or fame that you would have felt happy.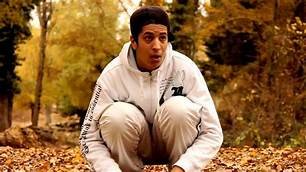 But how many times in your life have you found that someone envies you for something that you own, but you are not actually happy. That person only saw the apparent things and did not see the extent of the suffering within you, and even you yourself How many times in your life did you feel that something will give you happiness and when you got it Suddenly it became normal, in fact we all go through this where we find our life is a constant race with time we want to achieve some goal and once we achieve it we move immediately to the pursuit of another goal and so on again and again.
Special thanks to
@greenman
Because your support for us is the key for me to continue developing and continuing forward
But the worst of it is that you may drain all of your energy without realizing that you are very busy with your life and never take time to charge your energy, and if you do so, stop immediately because in this case you will be miserable and after a short time you will be unable to accomplish anything as well.
#So what should we do?
First: Stop comparing yourself to others. Every time these thoughts come to you, remember that you only see the outward appearance of the person's life, as those thoughts in your mind are illusory.
Second: Do not link your happiness to people or even goals, live every moment in your life as if it was the last. If you are not happy now, you will never be happy.
Third: Renew your energy. Dedicate an hour every day for yourself and do activities that make you happy, perhaps reading, meditation or coloring. It is not important what kind of activity is the most important thing to make you feel happy and renew your strength.
If you think that this is theoretical, the best way to be sure is to ask those who lived the experience of life before us, and indeed an Australian nurse asked the elderly about the things that they regretted the most because they did or did not do in their lives and published it in a book called (The Five Things We Regret Most When We grow up) and one of the desires that most of the elderly shared was that they wished they had realized the meaning of happiness early, as it is a state of mind that is not related to money, position or fame, happiness is a choice that can be obtained with a little effort and a small cost, but we remain attached to traditional ideas about achieving it.
Now that you knew this early, please do not waste your years of life searching for happiness, as it is present all the time within you.