Writer's Destiny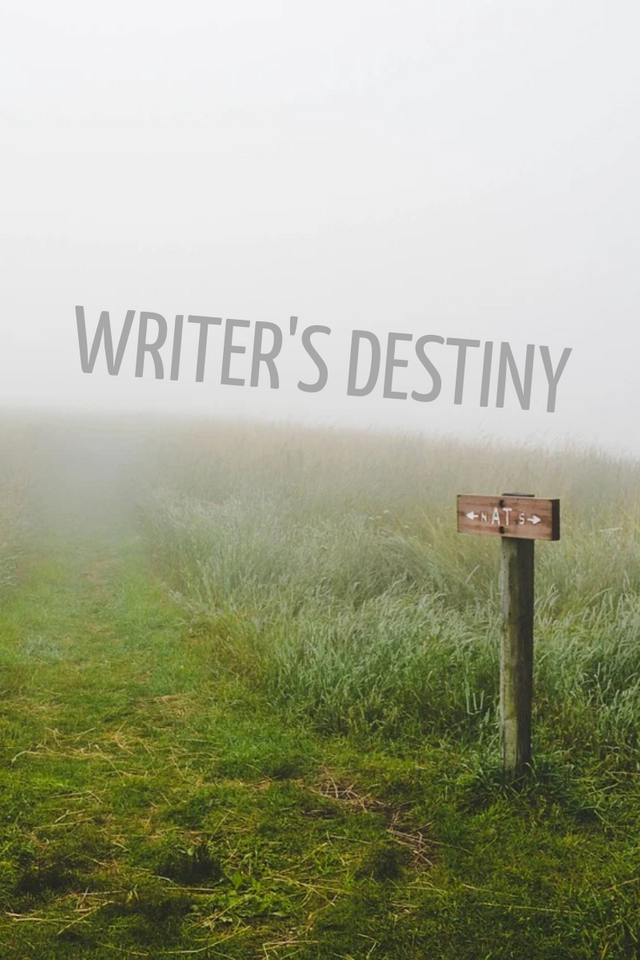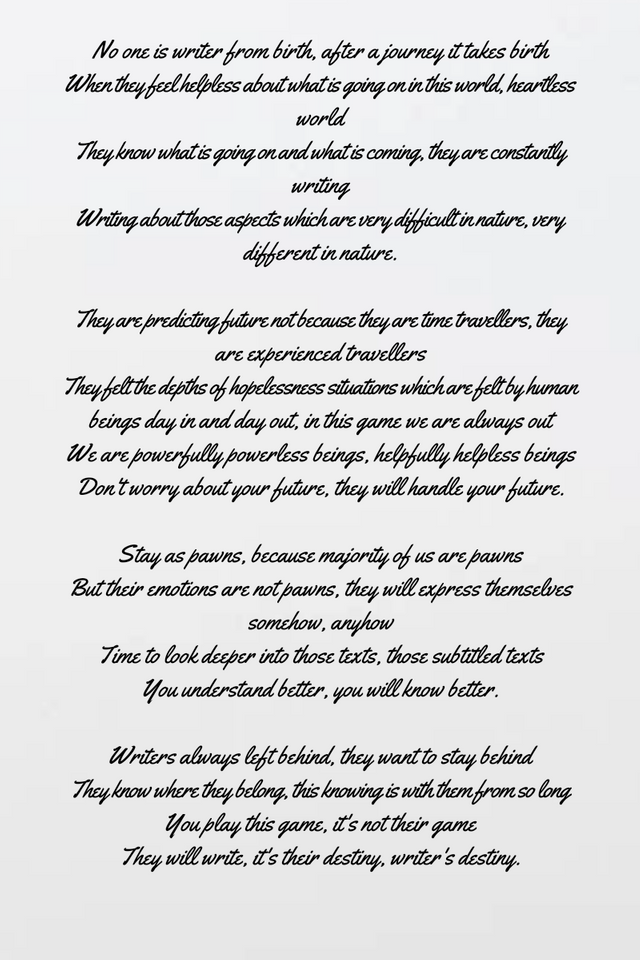 No one is writer from birth, after a journey it takes birth
When they feel helpless about what is going on in this world, heartless world
They know what is going on and what is coming, they are constantly writing
Writing about those aspects which are very difficult in nature, very different in nature.
They are predicting future not because they are time travellers, they are experienced travellers
They felt the depths of hopelessness situations which are felt by human beings day in and day out, in this game we are always out
We are powerfully powerless beings, helpfully helpless beings
Don't worry about your future, they will handle your future.
Stay as pawns, because majority of us are pawns
But their emotions are not pawns, they will express themselves somehow, anyhow
Time to look deeper into those texts, those subtitled texts
You understand better, you will know better.
Writers always left behind, they want to stay behind
They know where they belong, this knowing is with them from so long
You play this game, it's not their game
They will write, it's their destiny, writer's destiny.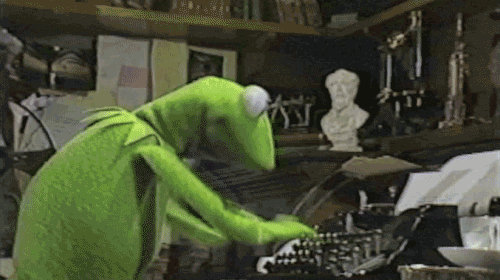 SOURCE
"This is my original and opinionated work".
(Pictures are used from Pixabay and edited with the Canva application).
Thanks and regards,
Chiranjeevi Sarikonda
(Spread Love, Spread Kindness)
Stay Blessed