Inktober2020 Day 1: Fish
So I heard about the plagiarism news about Jake Parker, founder of Inktober. Apparently I don't really care whether he plagiarized someone's work or he was just accused, I'm not really the best judge for that.
I thought that since not many will participate this year, this is the perfect opportunity to stand out with your ink drawings.
My art is not the best out there so I don't really have high hopes for it and I don't really have a style that stands out.
Maybe your ink drawings will do! Goodluck!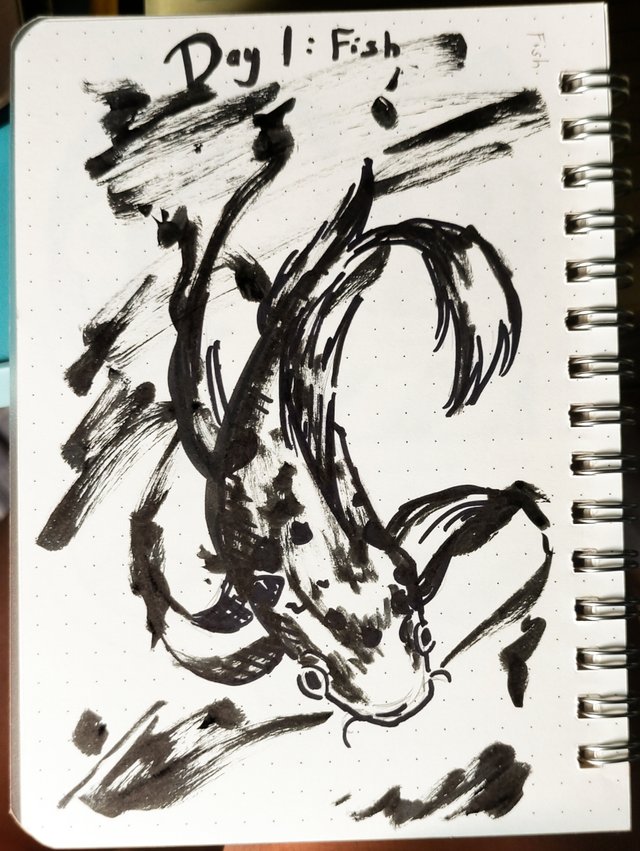 College has been hectic, everyone is so edgy these past few days because of the coming preliminary exams.
I can't really spend too much time drawing or doing blogs but I will find time and update soon.