Scarlet macaw sitting on a tree branch 🦜
Hello, dear community members... I hope you're all doing well and having a wonderful day.
Today I drew a scarlet macaw, a red, blue, and yellow-colored parrot found in Central and South America.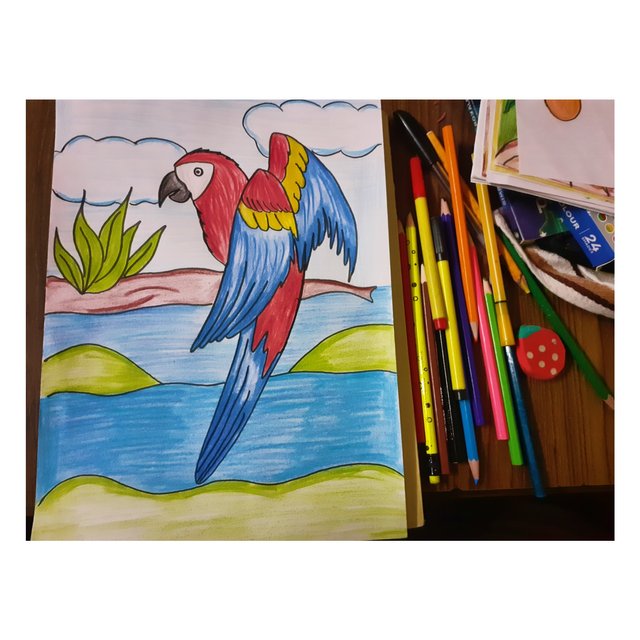 I began with pencil drawing the sketch and then outlined it with black sketch.
I used primarily red, blue, yellow, and green pencil colors. I used an a4 sheet for this drawing.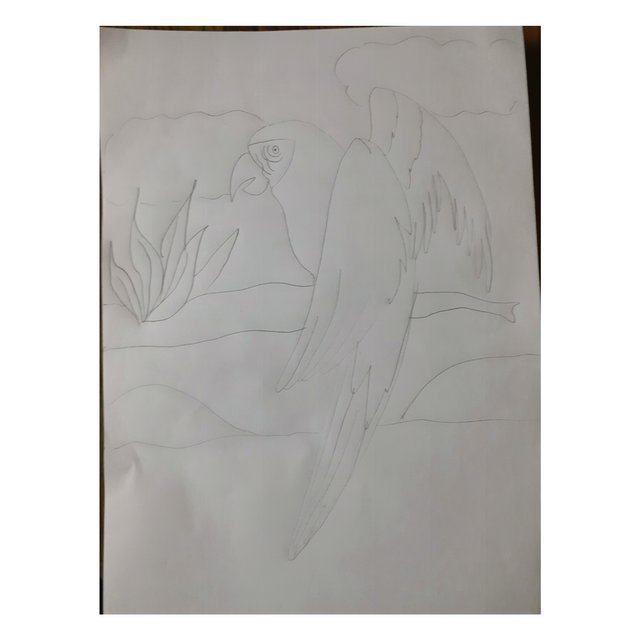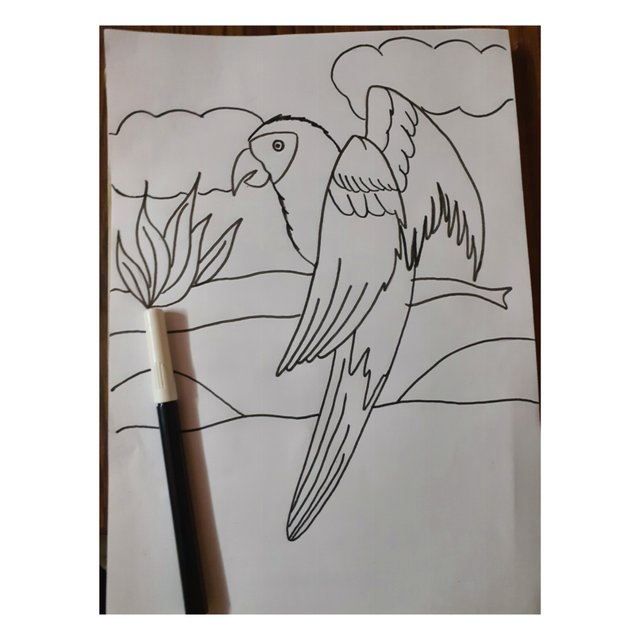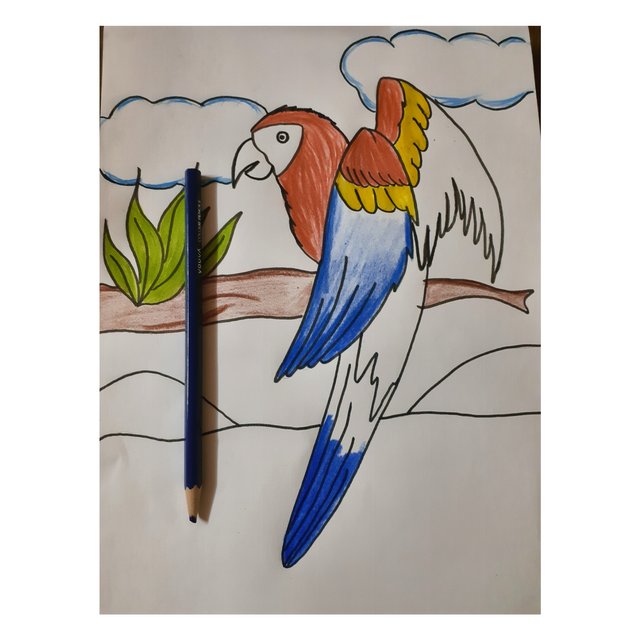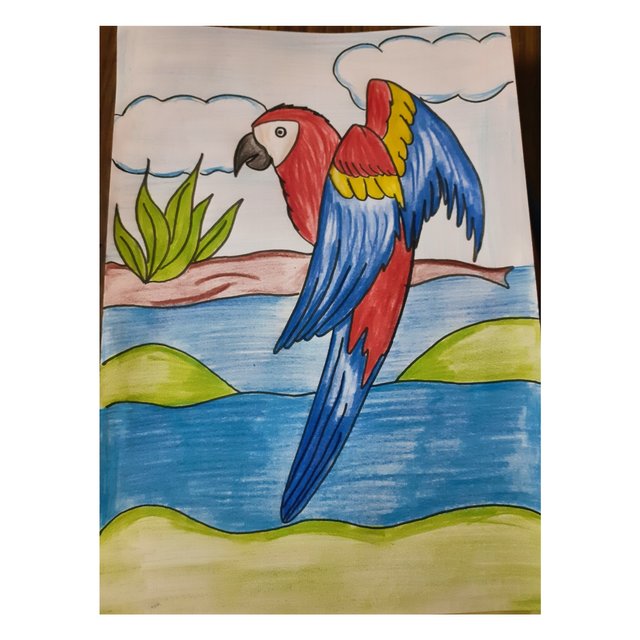 Sending love and light 🧚‍♀️
@theoctoberwind