Ganesha's painting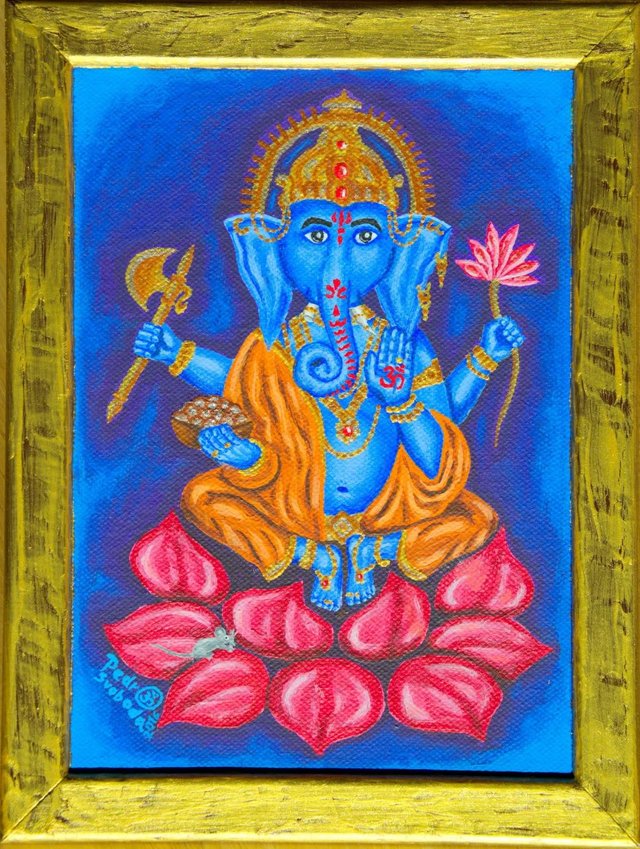 Ganesha's painting brings harmony and balance to the space. It promotes intelligence and wisdom...
Ganesha is a Hindu god with four arms and an elephant head, one of the most famous and revered Hindu gods.
The painting is painted with acrylic paints on a glued canvas with a handmade frame.
It is also suitable as a nice decoration and interior accessory. It will bring harmony, peace, positive vibes and energy to your space.
If you are interested in a customized picture according to your wishes, please send a message.
Thank you.
☯️🔝👍🏼⚛️🙂