Never Stop Believing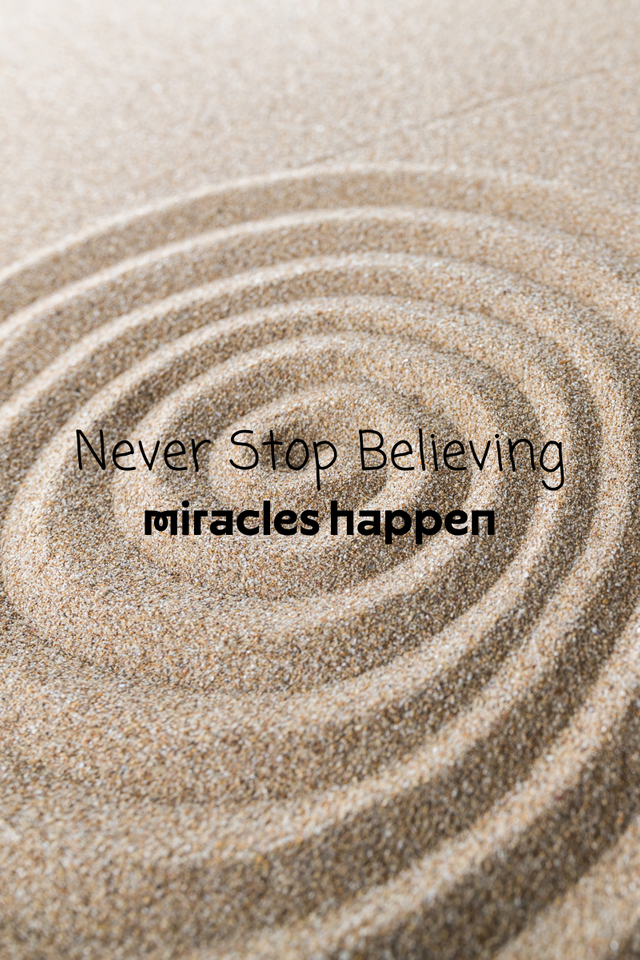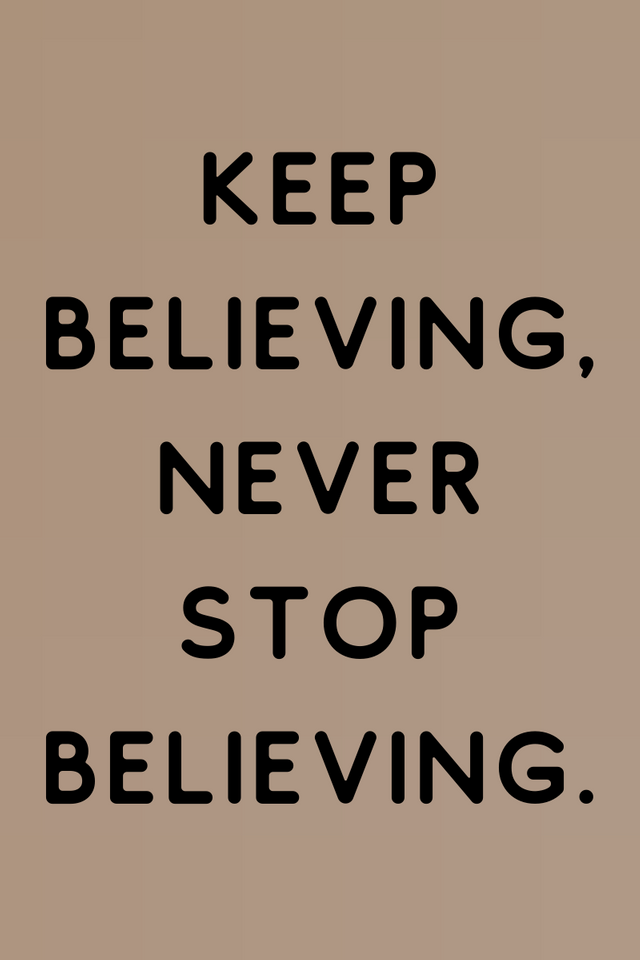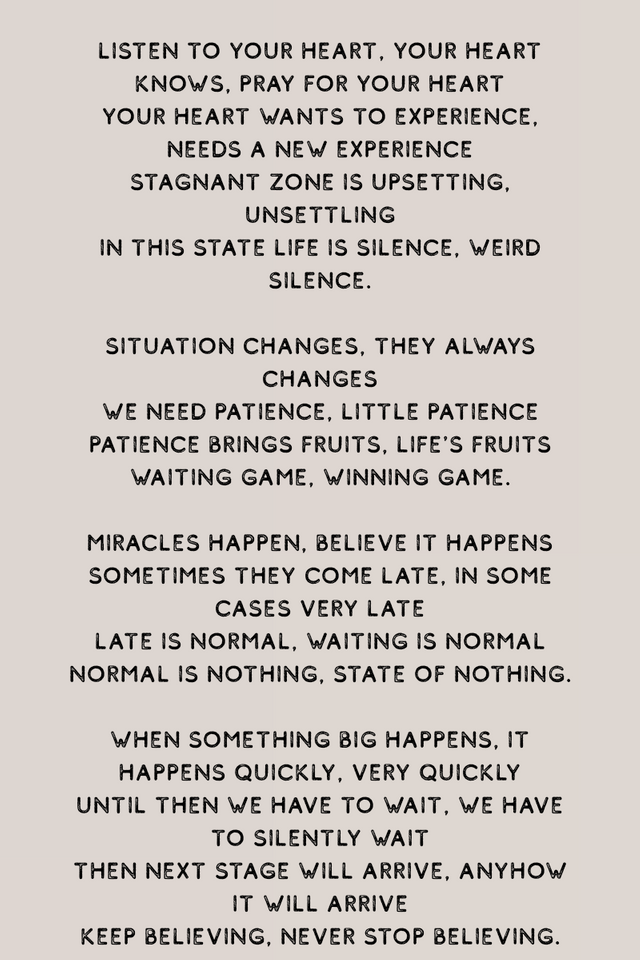 Listen to your heart, your heart knows, pray for your heart
Your heart wants to experience, needs a new experience
Stagnant zone is upsetting, unsettling
In this state life is silence, weird silence.
Situation changes, they always changes
We need patience, little patience
Patience brings fruits, life's fruits
Waiting game, winning game.
Miracles happen, believe it happens
Sometimes they come late, in some cases very late
Late is normal, waiting is normal
Normal is nothing, state of nothing.
When something big happens, it happens quickly, very quickly
Until then we have to wait, we have to silently wait
Then next stage will arrive, anyhow it will arrive
Keep believing, never stop believing.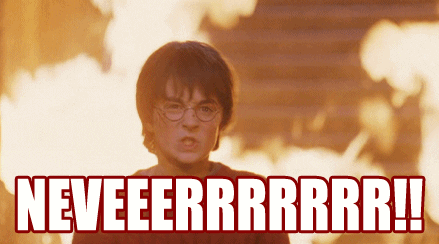 SOURCE
"This is my original and imaginative work".
(Pictures are edited and used from the Canva application).
Chiranjeevi Sarikonda