A Daily Dose: Quit being so hard!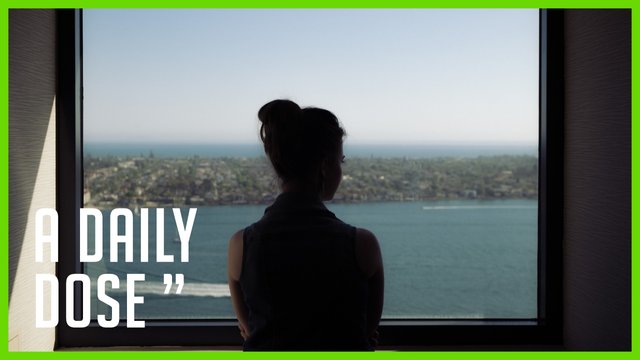 How long have I been like this? It's been so long that I'. already starting to forget who I was before. I don't even know how to bring everything back to normal. When my life changed, the people around me changed too.
Before, everyone would encourage me to go on and pursue my dreams. And I can't understand how everything turned the opposite. They became the ones who would discourage me. And it pains my heart more than they know.
I can't even say if they do know my suffering. It almost doesn't seem to be this way. Every day, I'm always thinking about how to approach them. I'm always careful with my actions to not hear unpleasant opinions about me.
I used to think that violence hurts more than words can do. And now, how they treat me today has proven it wrong. I didn't know that it could hurt so much. I can't even defend myself. I don't want to because I don't want to look disrespectful to them.
Although everything changed, I can't erase the fact that they loved and raised me. Everyone guided me when I didn't know how to stand on my feet. They're always there when I didn't know what to do. And that is why no matter how much pain I feel, I can't hate them.
Somewhere in my mind, I am blaming myself. Am I not the reason why everything changed around me? And that thought made me weak even more. I lost the confidence and the courage I have to believe in myself.
I had so much confidence at the very start of my journey. And I thought I'll be fine all the way through. I had so much faith in my dreams because I believed in their potentials. I never doubted myself, not until everything changed.
I feel so helpless because of what happened to me. I've learned how to isolate myself to avoid disagreements. I kept everything to myself. Do you think it's all my fault too?
---
"Quit being so hard on yourself. We are what we are; we love what we love. We don't need to justify it to anyone... not even to ourselves." - Scott Lynch
If the people around you discourage you, will you hate them? How would you approach them? What would you do if you lost confidence in yourself?


© imawreader | #QuitBeingSoHard | Image source


Read A Daily Dose" - The New Chapters on Wattpad:
Follow A Daily Dose" on these following Social Media Platforms:
Like on Facebook: @ADailyDoseOfficial
Follow on Twitter: @ADailyDoseTweet
Subscribe on Youtube: @ADailyDoseOfficial

---
Follow imawreader on these following Social Media Platforms:
Like imawreader on Facebook: @imawreader
Follow imawreader on Twitter: @imawreader
Follow on Wattpad: @imawreader

Watch the latest A Daily Dose from Youtube: