A Daily Dose: Many of us do!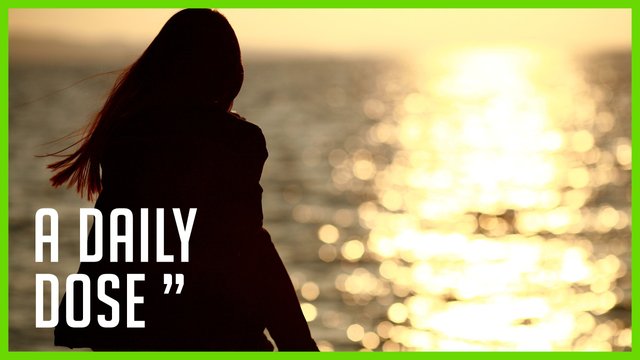 I love watching the sun when it needs to take a rest. Whenever I see the sunset, it feels like it's already time to end a good day with a smile. And it mesmerizes me how it could mend a tired soul. Day after day, I have always wanted to witness its beauty.
I'm always thankful that by just looking at it, all my worries disappear for a while. It feels relaxing to see it paint the sky bright orange colors. It makes me want to appreciate everything around me. It's mysterious and magical at the same time.
How can it be that beautiful? Although it's far and alone, it was able to mend my broken soul. Every day, it shines the brightest. And when it's time to rest, it knows how to make me leave an impression of the sunset.
Now I'm thinking, what if I was like that too? What if I was not afraid to be seen by many people; will I shine bright too? Would someone can come to appreciate me? How can the sun never fail to do that every day?
I can't remember when it all started, but I just found myself isolated. I thought I was brave enough to stand up, but I was wrong. Fear took over me and discouraged me from pursuing almost everything. I couldn't do anything well.
I feel like a fool. I tried over and over, but I always failed. It always felt like a lie whenever I try to think that everything will be fine. I'm helpless, and I am disappointed in myself.
And that led me to be scared of one thing; giving up. I never thought that I would almost want to give up on my dreams. I'm stuck thinking about whether I should give up or not. But I didn't want to regret anything, so I kept holding on.
I'm trying to endure everything, hoping that one day everything will pay off. I want to see myself once more. I'm tired of letting out bitter smiles almost every day. I want to know what it feels like to genuinely happy.
---
"Too many of us are not living our dreams because we are living our fears." - Les Brown
Was there a time that you felt afraid to chase your dreams? What made you afraid? Have you tried to overcome that fear?


© imawreader | #ManyOfUsDo | Image source


Read A Daily Dose" - The New Chapters on Wattpad:
Follow A Daily Dose" on these following Social Media Platforms:
Like on Facebook: @ADailyDoseOfficial
Follow on Twitter: @ADailyDoseTweet
Subscribe on Youtube: @ADailyDoseOfficial

---
Follow imawreader on these following Social Media Platforms:
Like imawreader on Facebook: @imawreader
Follow imawreader on Twitter: @imawreader
Follow on Wattpad: @imawreader

Watch the latest A Daily Dose from Youtube: