A Daily Dose: Embrace your own uniqueness!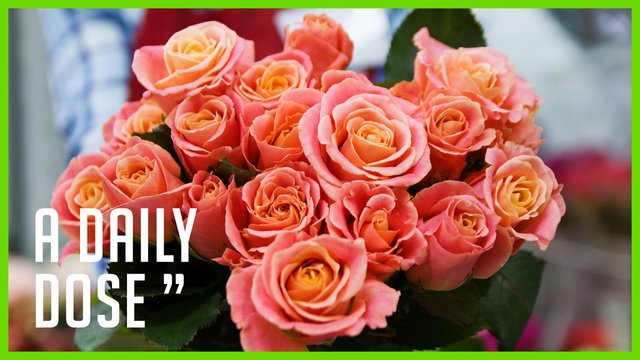 I grew up knowing that a lot of people compare themselves to others. When someone is better, they would feel jealous. And when someone thinks better than somebody, they would feel entitled. It's the ugly truth, and this is my reality.
I don't know what caused this, but I have realized it's been like this from the beginning. Didn't anybody felt tired that the cycle kept repeating on and on? We live a finite life, so that probably was out of the question. But you get what I mean, am I right?
It's so tiring to see people around you repeat the same mistakes. Maybe they were focused on something else that they didn't realize. Everyone makes mistakes. But how long will it take you to recognize the truth?
Why does everyone want to be like somebody? Dose turning into someone else is the dream of your life? Why does everybody aim for the same goal? Is it easier to realize someone's success?
I don't know if I'm making any sense. Like others, I can get confused too. I just wanted to ask these thoughts before they leave my mind. And I think you deserve to know them.
I know we all have different reasons, and all of them are valid. But I think it's best to know who you are. No one should say who you must become. And that no matter what situation you are in, you should come to understand that.
Do you want me to ask why do we have to come to a realization? Like me, you probably don't know why. But it is the obvious answer at this moment. And I know you would come to understand that.
No matter how grave the situation on your side, I know you can be yourself. You can still be yourself. No one should take that away from you, no matter what reason. Be strong. I know you will realize everything.
---
"A rose can never be a sunflower, and a sunflower can never be a rose. All flowers are beautiful in their own way, and that's like women too. I want to encourage women to embrace their own uniqueness." - Miranda Kerr
Why do people dream of being like somebody else? Why do we have to realize what we can't see? Will it be hard to be yourself?


© imawreader | #EmbraceYourOwnUniqueness | Image source


Read A Daily Dose" - The New Chapters on Wattpad:
Follow A Daily Dose" on these following Social Media Platforms:
Like on Facebook: @ADailyDoseOfficial
Follow on Twitter: @ADailyDoseTweet
Subscribe on Youtube: @ADailyDoseOfficial

---
Follow imawreader on these following Social Media Platforms:
Like imawreader on Facebook: @imawreader
Follow imawreader on Twitter: @imawreader
Follow on Wattpad: @imawreader

Watch the latest A Daily Dose from Youtube: