A CLASSIC RIDES AGAIN- BSA Bantam rebuild
One of the things I enjoy most in life is my bikes, I own lots and i'm forever collecting new ones, many of these are projects for restoration. Sometimes what I buy is close to scrap material which some would think should be dumped but for me that piece of junk that's been sitting in the back of someones garage or shed for decades is a gem awaiting new life. When people see what happens to their pile of rusty metal it comes as a surprise. This project is a 1954 BSA Bantam, the chicken logo on the tank is actually a Bantam which is a type of chook known for it's speed.
This is what you can end up with.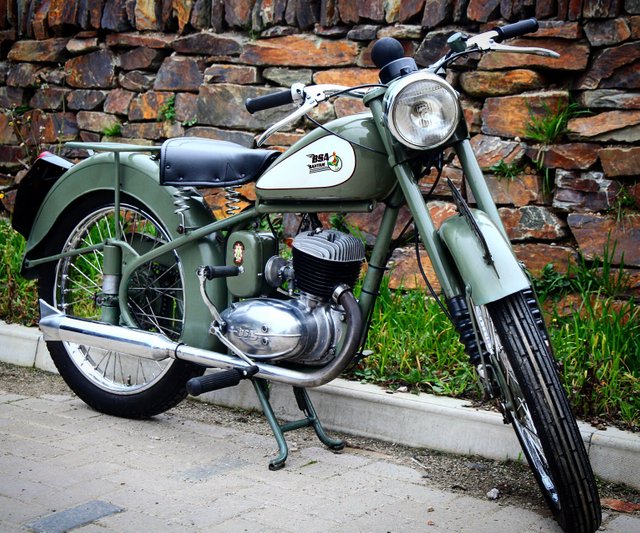 Even when you start with this.
This project was not a easy one but fortunately I have a massive stock of spare parts and engines so although much on this bike was not usable I only had to buy in a small amount of parts mostly for the engine re build. The engine was fully seized and required a complete strip down and rebore of the cylinder.
Engine apart, new seals and bearings fitted.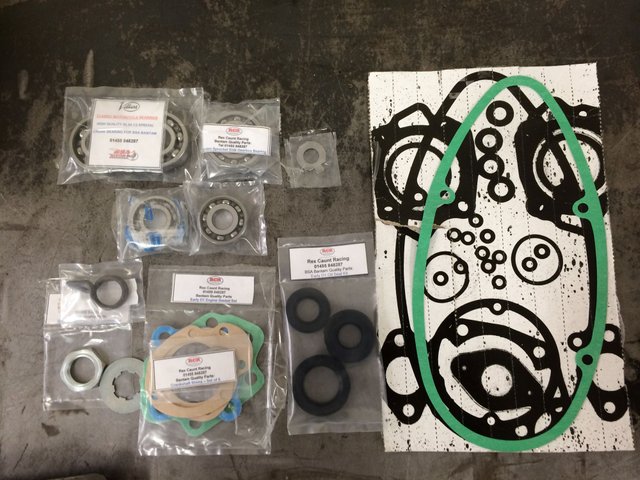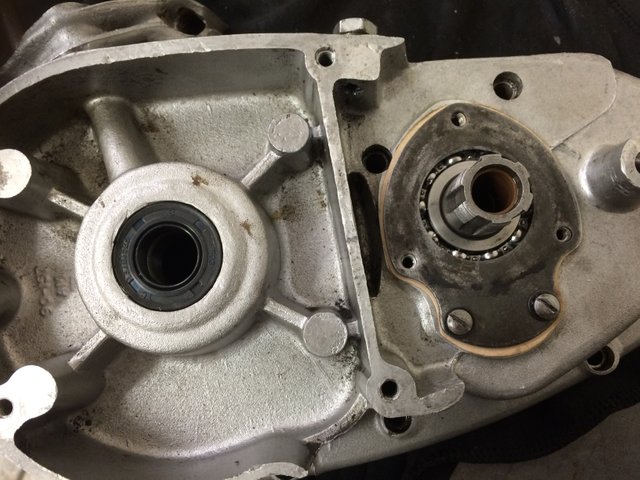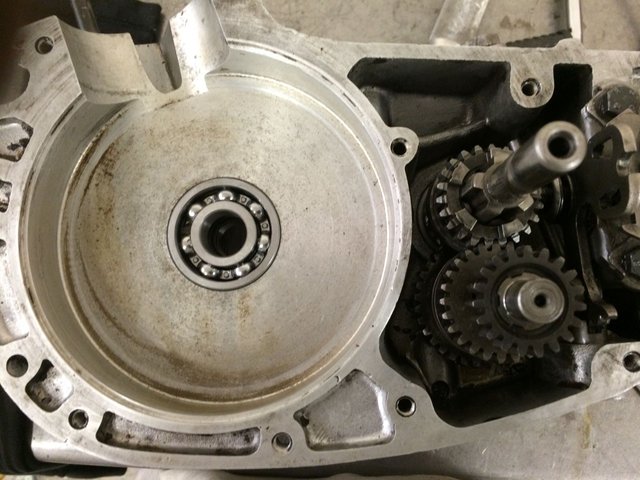 Cylinder has come back from the machine shop ready for a new piston and after a coat of new heat proof paint it's looking near to new.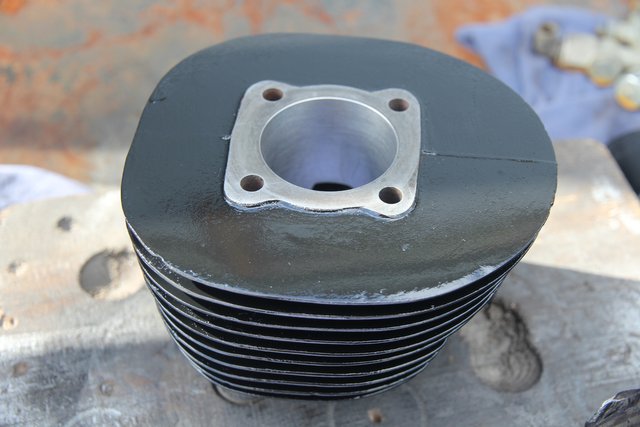 A bit more polishing of other parts and i'm ready to get it put back together. New piston fitted and getting close.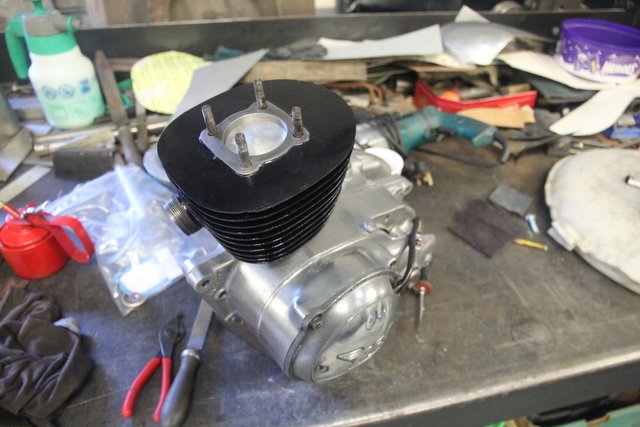 The finished article next to another engine I was rebuilding at the same time.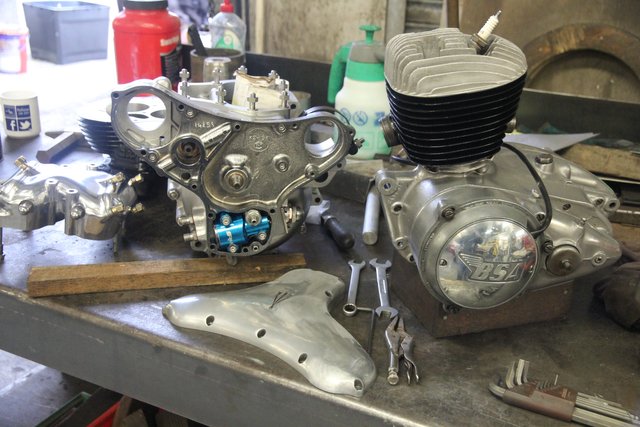 Now the heart of the machine is ready it's time to concentrate on the rest of the bike, after sand blasting all the body parts they get a respray, the fuel tank gets special attention with new pinstripes and decals.
The famous chicken logo.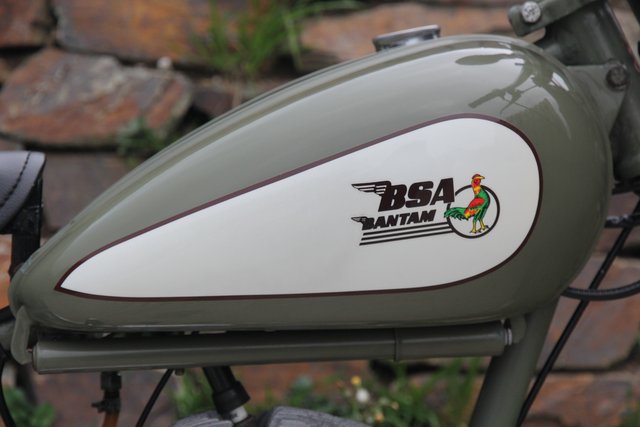 The wheel rims are far gone and beyond repair so new ones are ordered and rebuilt with stainless steel spokes so rust won't be a problem in the future. Ugly sticker yet to be removed.
A new seat, a few nuts and bolts and we are there, this old classic gets a new life. I try to do a sympathetic restoration rather than over polishing everything to get a show room look, after all in this case the bike is 66 years old and should feel it. Here's what my hard work managed to achieve.
1954 BSA BANTAM.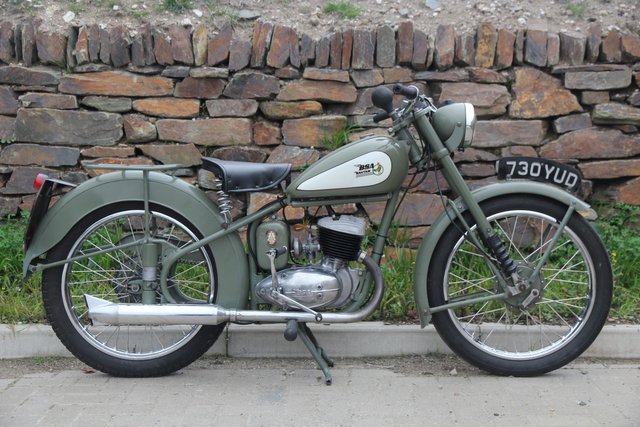 Here she is a year Later and many miles under her tyres.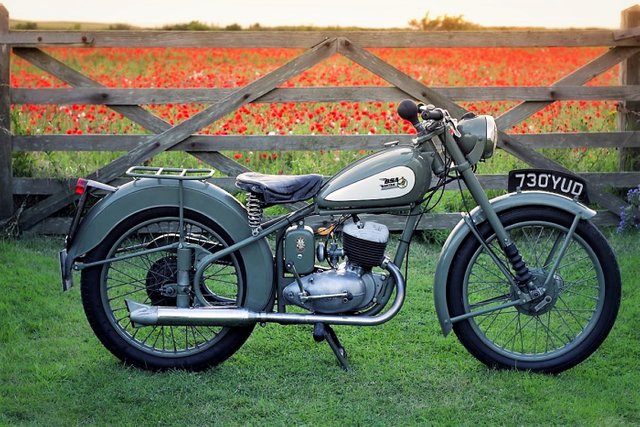 Thanks for stopping by and taking a look, please take some time to have a look at my other posts and maybe share them. Be safe out there folks!