There Is Calm In Every Storm
Hello everyone!
Hope all are safe and well!
When I fell that I'd like to be in a clean beautiful silent plaza. Away from a busy city, away from covid-19 and away from troubles.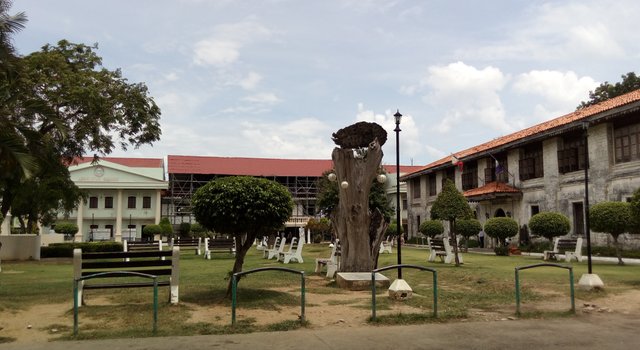 The picture was taken when I was in Argao last year. May the silence of the place give peace of a troubled heart. I must always remember that in any crisis there is calm in every storm.
Have a Blessed Thursday everyone! 😀😀😀💖💖💖
---
Thank You Lord for the blessings and love!
Be grateful in every little/simple things and you'll find happiness you ever wanted! 😀😀😀
Everyday is worth to be grateful of!
Praying for the safety and wellness of all.
Heal Our Land Oh God!
Lovelots,