Delegating 100% SP to SIZ Official Account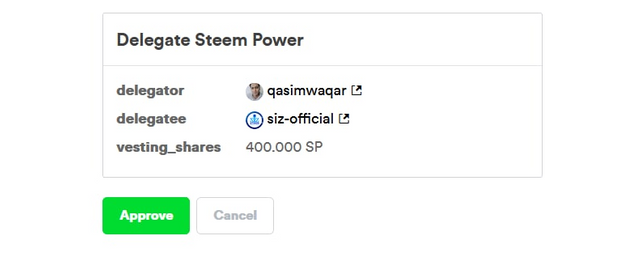 Steemit Infinity Zone is a devoted and high-quality platform with a vision to educate and empower people without limits. The best thing about steemit infinity zone community is that it is striving for the creation of an optimistic as well as constructive environment with and through its valuable team members. It's working for the betterment and addition of value in the life of its members as well as for steemit is awesome. No doubt, the man having the skill in any department of life can make his life more secure in terms of fulfilling his basic needs. So the steemit infinity zone has a team that can provide unlimited education in different fields so the people can learn and apply to overcome the untoward situations.
100% steem power-up:-
As the powering up of steem helps in growing and flourishing any community so I have decided to power up the steem in the best interest of the community as well as steemit platform. I have 400 steem in my wallet.

So I have decided to power up my whole 100% steem.

Delegation of 100% SP to SIZ:
Further, after powering up my steem, I have decided to delegate my 100 % steem power which is 400 steem, to @siz-official in the best interest of the community and esteemed steemit platform.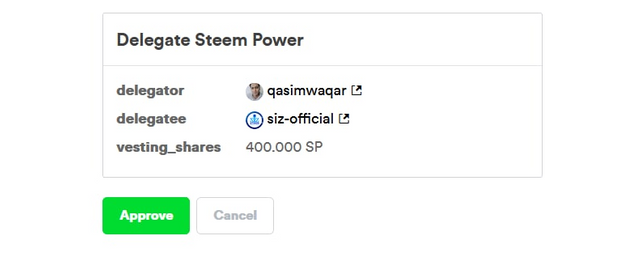 The details of delegation of steem power are as under.

I am feeling immense pleasure that I am playing my part for this community and trying my best to contribute positively towards the growth of steemit infinity zone (SIZ) and steemit platform.