Happy Caturday From Curator Cat! And Happy Valentine's Day!
Greetings Felines and Hoomans of Steemlandia!
Saturday means CATURDAY and that's my favorite day of the week! Today, I am very grateful to be an indoor housecat, as we have had a winter storm come through with a good bit of snow.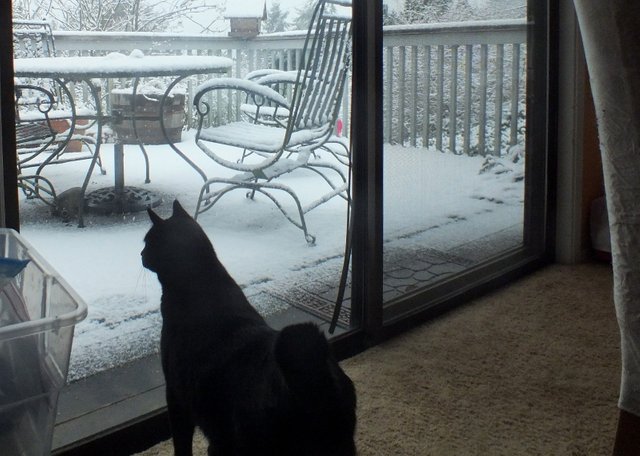 Yikes, not weather for cats!
If you're a cat lover, you no doubt know how much we cats love our warmth, typically finding the sunny spots around the house.
Well, today there were no sunny spots, at all!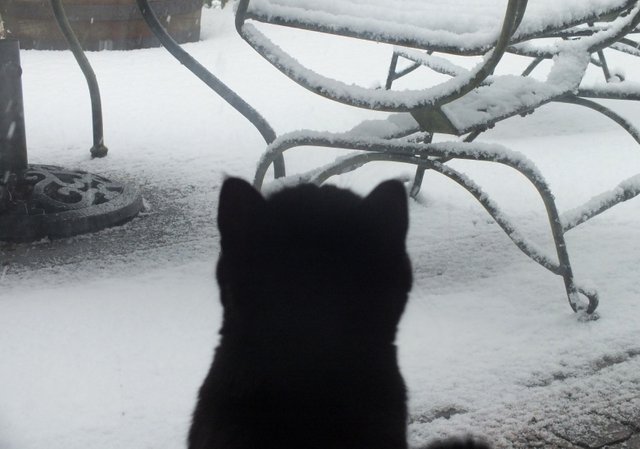 About the only thing interesting about this weather is watching the birds flap around outside... they become much more visible against the white background.
Fortunately, it doesn't snow very often around here...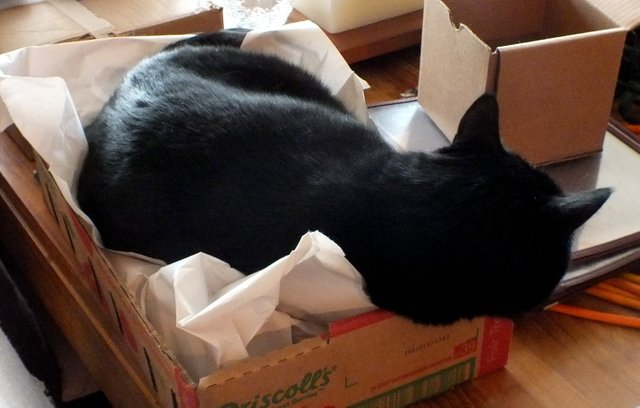 In the end, the best thing to do with a horrible day like this is to find a comfortable box and take a good long nap!
I hope your day was a good one... and Happy Valentine's Day!
=^..^=
X-039/338 2021-02-13