Singapore HDB BTO water supply low pressure
BTO service yard washing machine tap tip change

The problem
HDB (Housing Development Board) in Singapore, together with PUB (Utilities provider for Water) decided that new flats/apartment should be fitted with Water Saving tap.
Supposedly to help save water. But there is little logic in having water saving feature for a tap that is t be connected to a Washing Machine.
If I needed a tank of water to wash a load of laundry, I still use the SAME AMOUNT of water, and hence pays SAME AMOUNT of water bill. In fact, because it takes a longer time to fill up the washing machine, I'm wasting more electricity.
The tap that came with a new BTO (Build to Order) apartment/flat looks like this :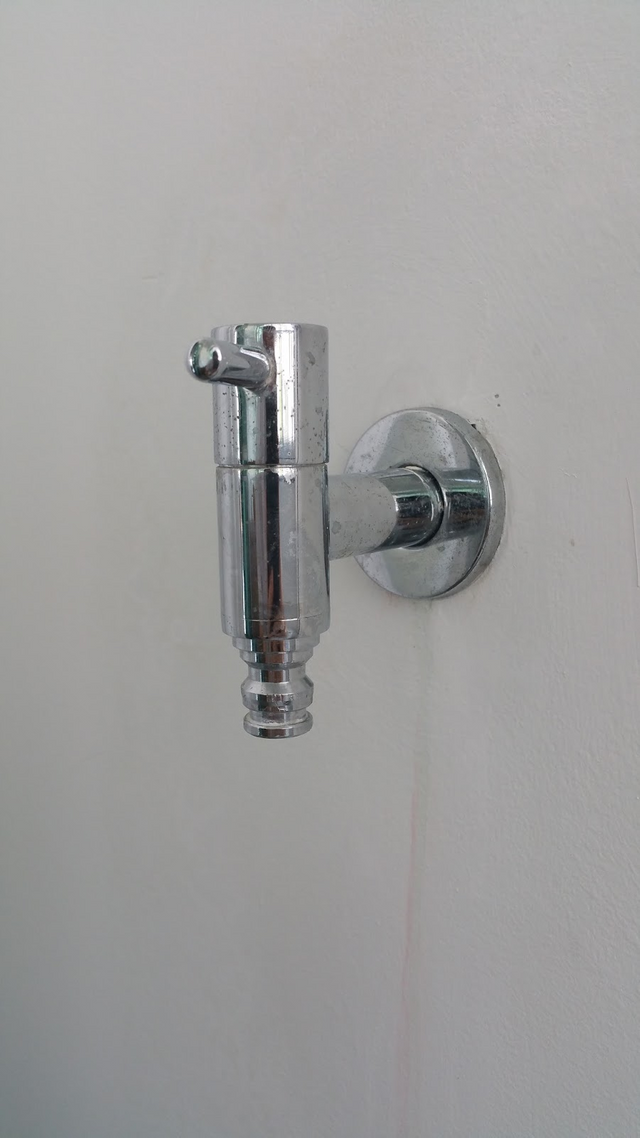 When I connected it to a Washing Machine... it looks something like this :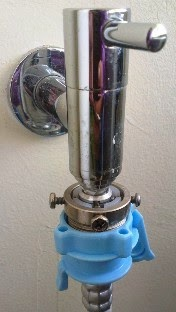 Some folks replace the tip with a screwed on hose instead of these four-screws type.
So, Lets talk about removing the tip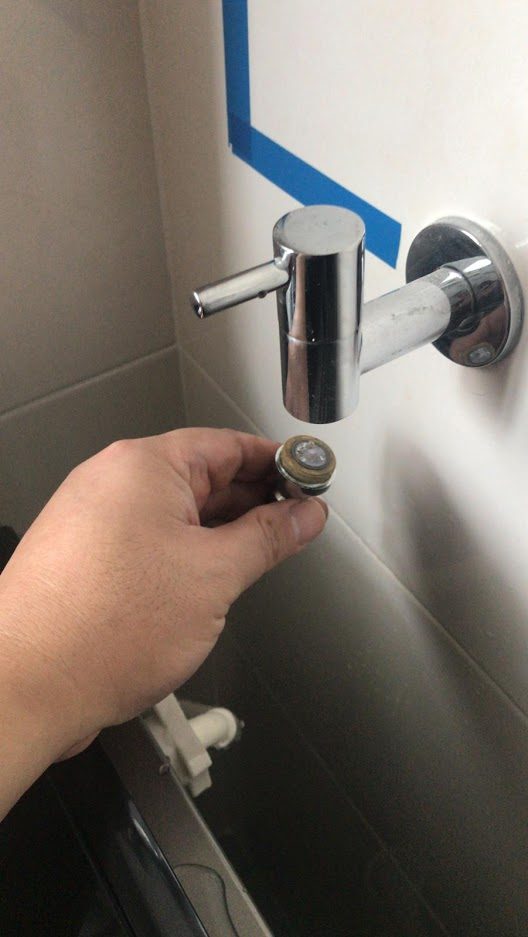 The easiest way to remove it is to use an 8mm Allen Key which fits into the tap and you can turn anticlockwise, or towards the left to loosen it.. then just use hand to unscrew, and you'll have something like the photo I showed you above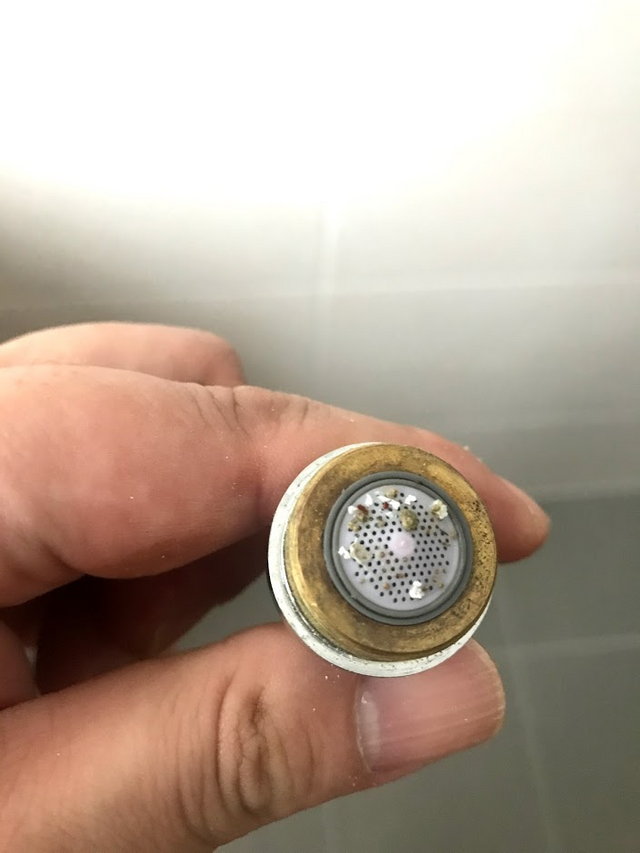 As you can see, there are some debris at the filter.... so I washed it off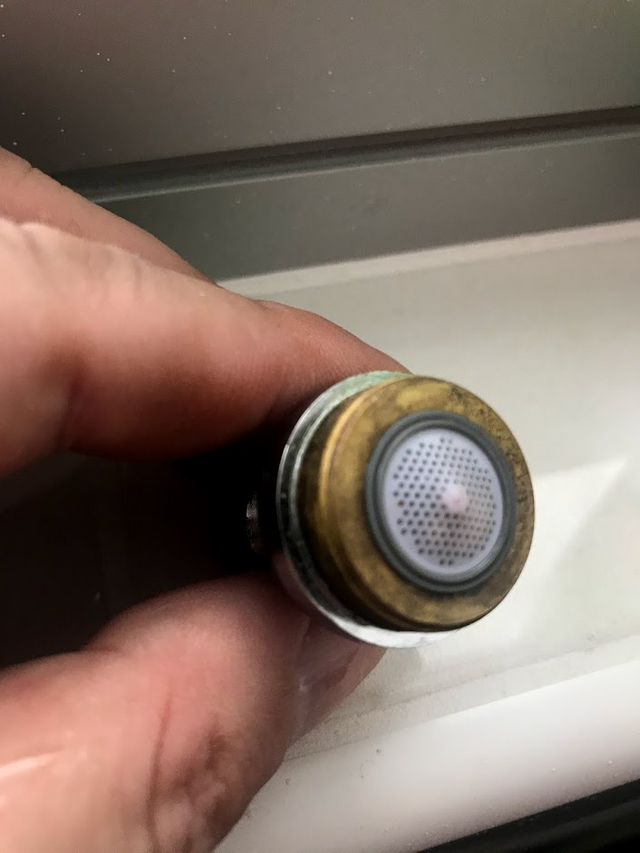 The actual problem with low pressure, is actually caused by a timble, filter or "water saving" device with that filter.. I try to pry it out but was unable to as it is too tight..
So I used a screwdriver from the other end to push.. took some effort. It actually broke another filter at the other end in order to push this "Timble"/"button" out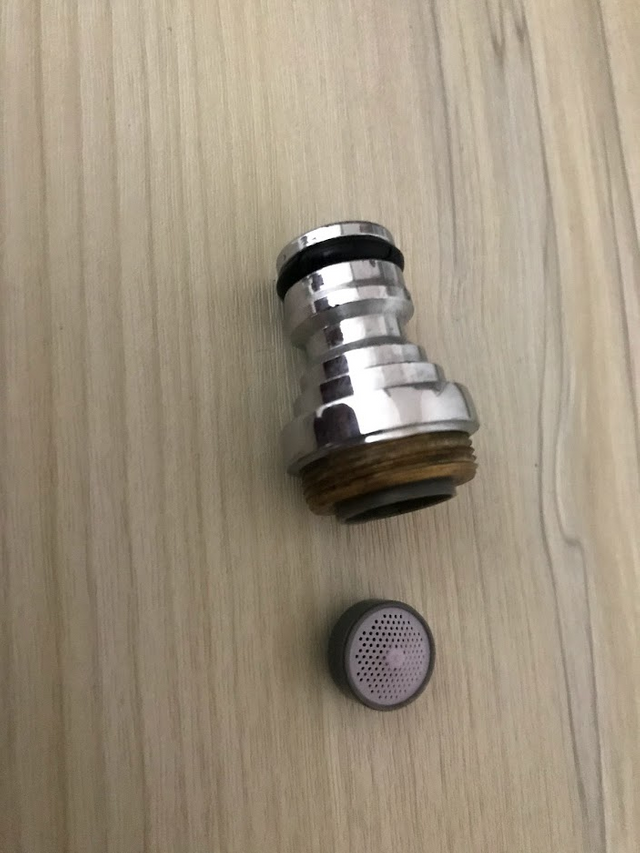 With the Timble/Button out, you can see it looks like this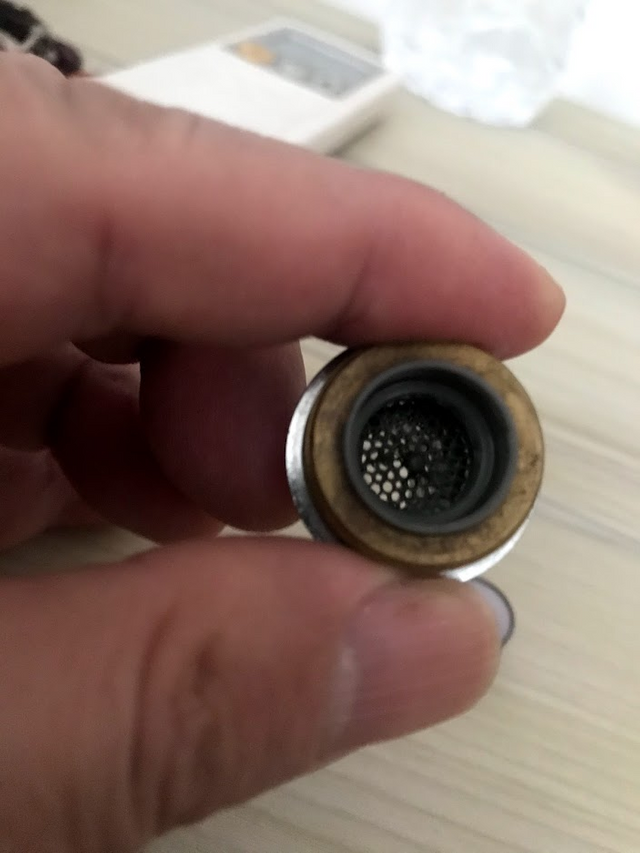 As you can see, there is another mesh/filter on the other side, with is broken somewhat by the screw driver. I try to bend some of it back to cover any major hole.. in any case, the Washing Machine Hose also has another filter.. so its no big deal..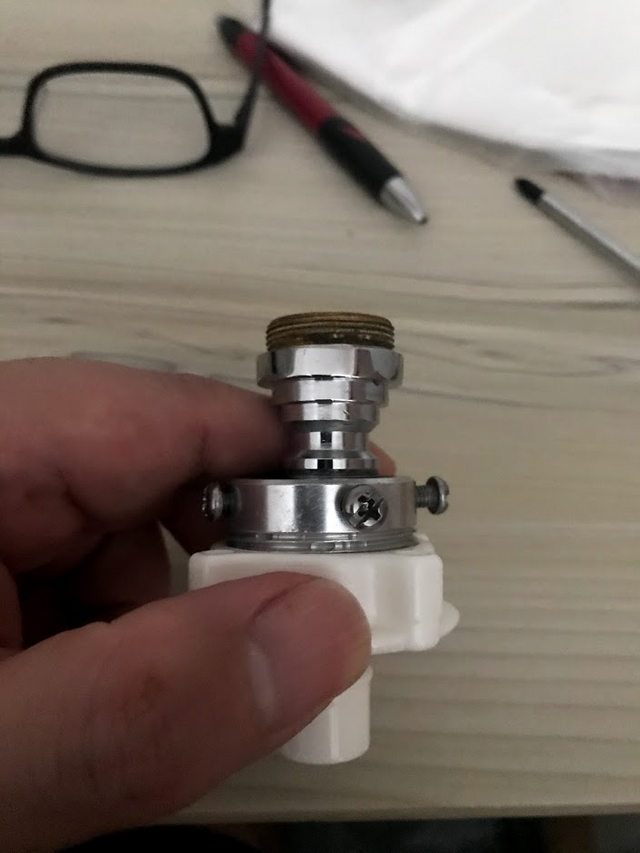 I think fixed the hose back, and then screw back to the tab.. I didnt require the Allen key to tighten.. hand tightening wasnt necessary for me. if you want to tighten more, then use the allen key, and then screw the hose back to the tap. I find screwing it before attachment easier.
And Finally ,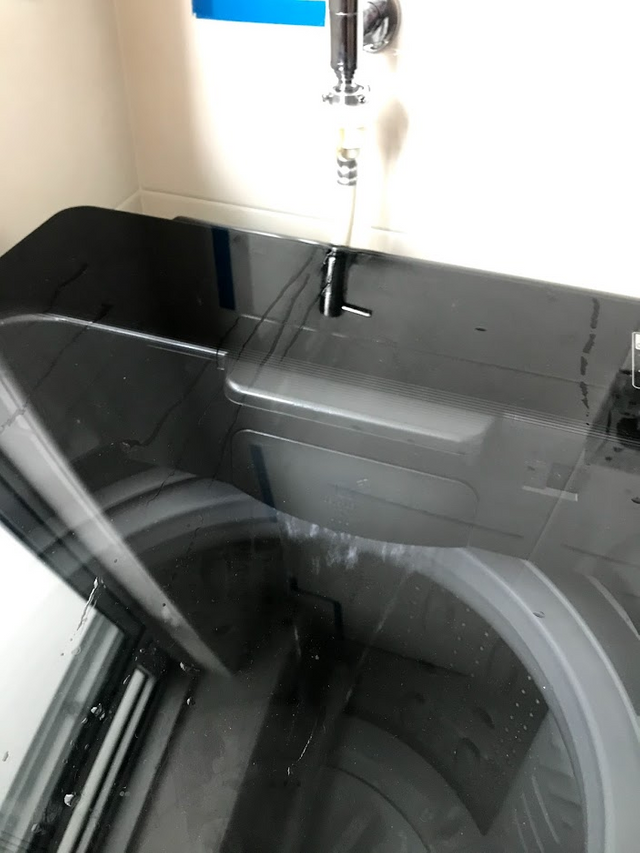 I have good water flow for the washing machine !! YEAH
I hope this blog can help people in the same shoes to fix their Washing Machine water load problem....