Rice balls and insulation box / 饭团和保温盒
Rice balls and insulation box
some days ago,
There is a shopping mall opening,
Only use 88 yuans and can get a free gift,
I chose this insulation box.
See this insulation box,
Reminded me of my little grandson's bento box,
It is about the same size as my grandson's bento box,
I chose this one.
Before my grandson goes to school,
I wrapped 2 rice balls,
Put it in this warm box.
There are braised eggs/fried dough sticks/floss/etc in the rice balls.
Youtiao is dough bought in a shopping mall.
When to eat,
Roll it into a strip and put it in a frying pan to fry it.
Also called "fried ghost".
The marinated egg was marinated a few days ago, and there are a big pot .
Pork floss is a purchased ready-made food, packed in airtight bags.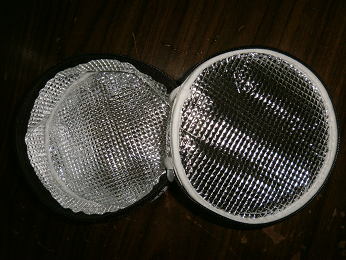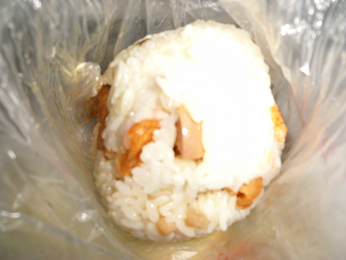 饭团和保温盒
前几天,
有个购物中心开幕,
消费88元可以选购一个赠品,
我选了这个保温盒.
看到这个保温盒,
让我想到了小孙子的便当盒,
它的大小和小孙子的便当盒差不多,
我便选了这个.
小孙子上学前,
我包了2个饭团,
放入这个保温盒之内.
饭团中有卤蛋/油条/肉松/等等.
油条是在购物中心所买来的面团,
当要吃的时候,
滚压成条状, 在放入油锅内去炸.
又称之为"油炸鬼".
卤蛋是前几天卤好的, 那时卤了一大锅.
肉松是买来的现成食品, 用密封袋装着的.