Allahmdolillahh ! - Now I'm a Dolphin 🐬 - Celebrate 5000 SP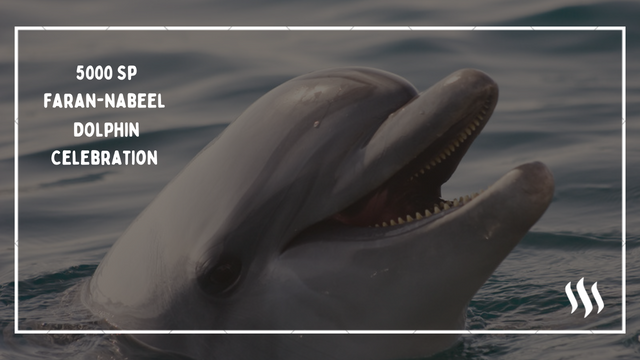 Hopefully you all will be fine and happy. Today I'm here with very good news. Alhumdolillah! I achieve my first dolphin 🐬 now. Today, I'm very excited to celebrate my first dolphin with all of you. I achieved this significant milestone with patience, hard work, dedication and consistent efforts.
Achieving this milestone on Steemit has not been so easy for me since I joined Steemit in 2021. Because it demands consistency, creativity and Engagement with other Steemians. The thing is that I never give up. Sometime I has no support but I kept patience and continuously creating quality content. Because I believe in Allah Almighty, hard work always pays off.
Power up has great role in my success. For the growth of this platform and better ecosystem of this platform I started 100 percent power up from last 8 months. This is showing my dedication towards the growth of this platform.
Here this is my wallet screenshots when i hit this target and dolphin club.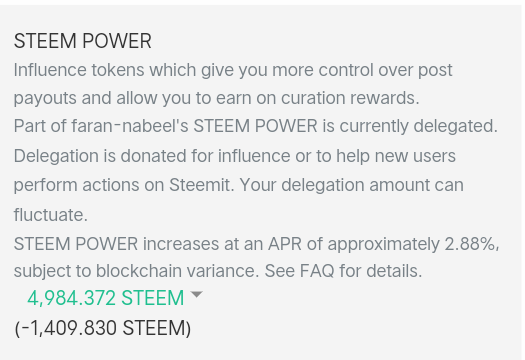 Before Power UP I have 4,984 Steem Power.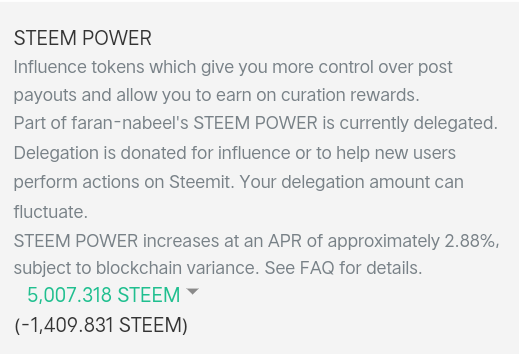 After Power up Now i have more than 5000 steem power.
In the end, I would express my gratitude toward Steemit team whose continuously support help me alot that's why today I'm here. Thanks to all of my friends Suboohi , Alia Rubab & Doctor bhai who supported me in my journey. Especially thanks to Steemit who is essential part of my journey and their support and encouragement played a very significant role in my success.
I also like say thanks to my some friends who helped me to achieve this goal, @steemcurator01, sc02, @suboohi, @aaliarubab , @steemdoctor1 @ashkhan, @malikusman1, @enamul17, @disconnect, @nadiaturrina, and my all other fellows who always support me. Thank you so much guys for your support.
Now Good luck and Good Bye to all my steem friends. Best Regards to,
Faran Nabeel