Steemit-Türkiye Yarışma #9 #club5050 Etkinliği @tugcenindolabi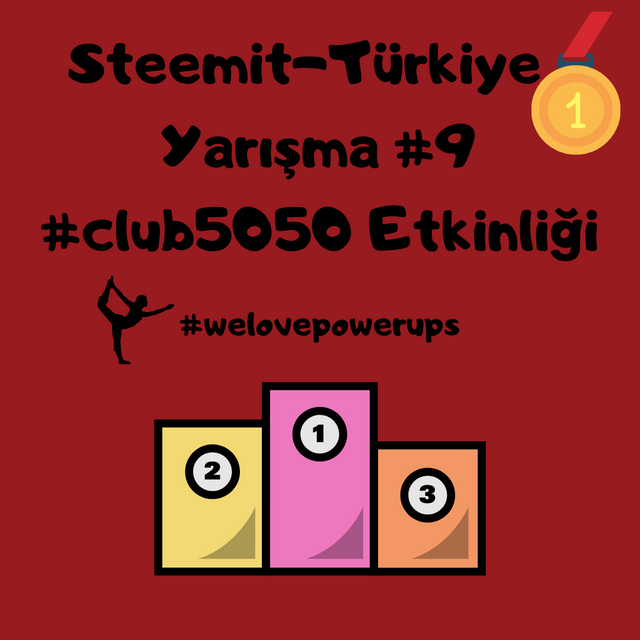 Merhaba Steemit Türkiye Ailesi
Hepimizin burada hedefleri belki hayalleri var. Ben hem yatırım amaçlı hem de birlikte güçlenebilmek adına Steemit'e geri döndüğümden beri gelen tüm Steemleri Power Up yaptım, henüz çekim yapmadım. Bazen çekim yapmak istiyorum ama biraz daha sabredebilirim şimdilik :) Burayı bir kumbara olarak düşününce gerçekten güzel, ayrıca oy gücü için ve trail için bu önemli. Yine gelen steemlerimin hepsini power up yaptım. Bunla alakalı ekran görüntülerini paylaşmak istiyorum.
Hesabımda bulunan 2.554 SBD'yi önce "market" kısmından Steem'e çevirdim. Baya iyi nerdeyse 30 Steem yaptı.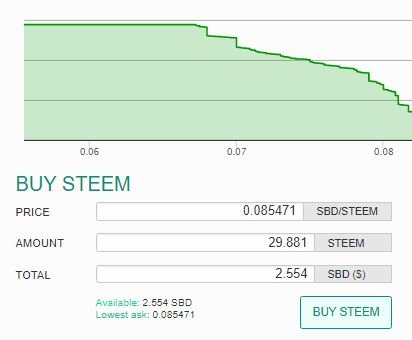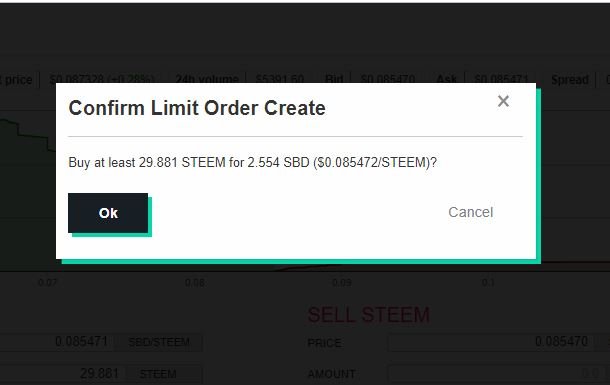 Sonra tekrar "wallet" kısmına gelip oradan "power up" yaptım.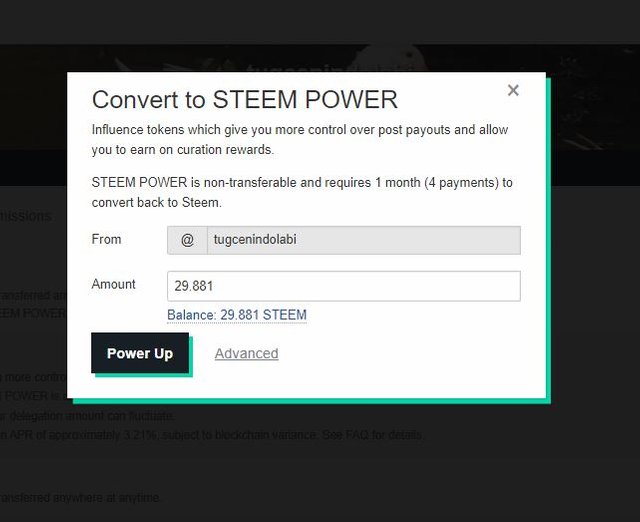 Steemworld sitesine girerek buradan Effective Power kısmını kontrolünü sağlayabilirsiniz.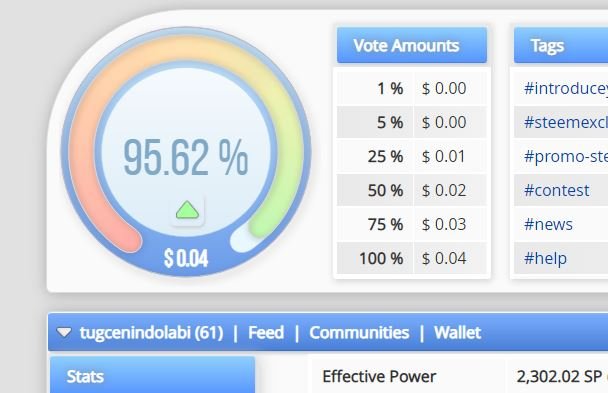 Cüzdanıma ait geçmiş günlerde yapmış olduğum steem power up hareketlerini buradan görebilirsiniz.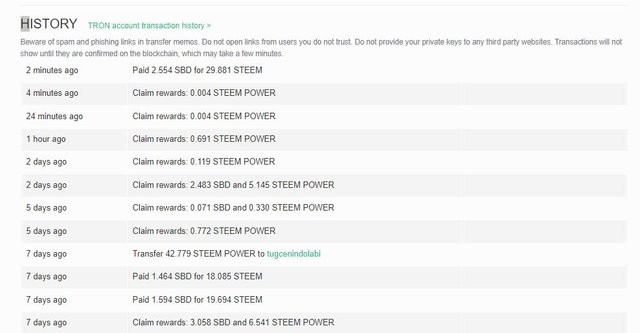 ---
En
Hello Steemit Turkey Family
We all have goals, maybe dreams here. Since I returned to Steemit, I have Power Up for all Steems, both for investment purposes and to get stronger together, I haven't shot yet. Sometimes I want to shoot, but for now I can be patient :) When I think of this place as a piggy bank, it is really beautiful, this is important for voting power and trace. Again, I strengthened all my steems. I want to share screenshots about it. First, I converted the 2,554 SBD in my account to Steem from the "market" section. Almost 30 Steems did pretty well.Then I came back to the "wallet" section and did a "power up" from there. By entering the Steemworld site, you can control the Effective Power section from here.You can see the steem power up movements that I have made in the past days for my wallet here.