Club100|| I'm A Double Dolphin Now :) 🐬🐬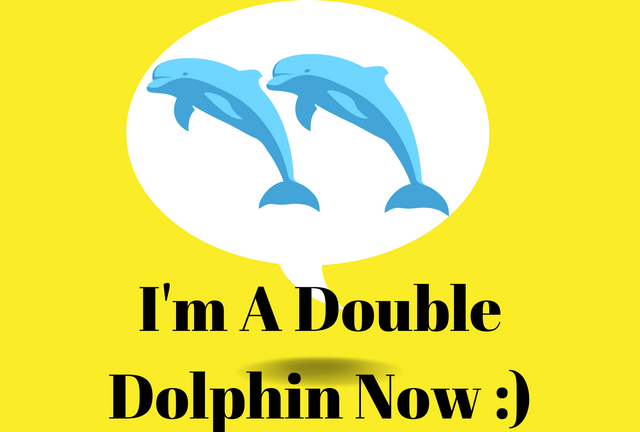 Ben artık Çift Yunusum :)
Merhaba Arkadaşalar Nasılsınız umarım çok iyisinizdir.
Yaklaşık olarak son 1 aydır doğru düzgün paylaşım yapamadığım için çok üzgünüm. Zorlu geçen iş günleri, buraya fırsat ayırmama engel oldu. Biraz daha toparladım diyebilirim. umarım bundan sonra düzenli olarak tekrardan paylaşımlarımı yaparak, devam ederim.
Uzun yıllar kalacağımın sözünü verdiğim için, hedeflerime doğru yavaş yavaş ilerliyorum. 4 ay önce ilk yunus olma hedefimi tamamlamıştım. Şimdi ise 2. hedefim olan 10k steem power yani 2x yunus hedefime ulaşmış bulunmaktayım.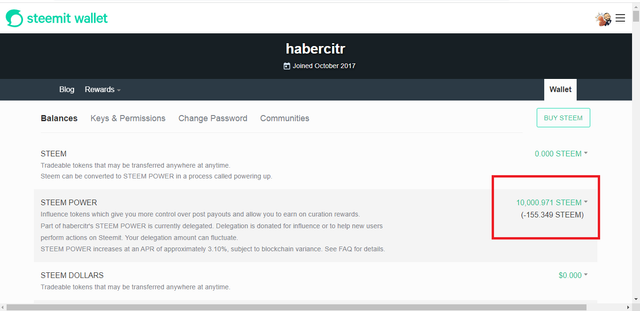 Bu hedefime ulaştığım için çok mutluyum. Sıradaki hedeflerime ulaşmak için daha çok çalışarak sene sonuna kadar 4x yunus hedefime ulaşacağımı ümit ediyorum.
Hayat şartları ne kadar zorlasada, hedefime club100 olarak devam etmeye çalışacağım. Bu süreçte gelen tüm steemleri güce dönüştürerek en kısa sürede diğer hedeflerime ulaşarak, çevremdeki insalara daha çok yardımcı olacağım.
Bu hedefim tekrardan benim için bir başlangıç olacak ve durmadan diğer hedeflerime ulaşmak için çalışmalara başlıyorum.
Destekleriniz için çok teşekkür ederim.
---
I am now A Double dolphin :)
Hello Friends How are you I hope you are doing very well.
I am very sorry that I have not been able to post properly for the last 1 month. Hard working days prevented me from taking the opportunity here. I can say that I recovered a little more. I hope that from now on, I will continue by sharing my posts regularly.
As I promised to stay for many years, I am slowly moving towards my goals. I completed my goal of becoming a fhirst dolphin 4 months ago. Now, I have reached my second goal of 10k steem power, that is, 2x dolphins.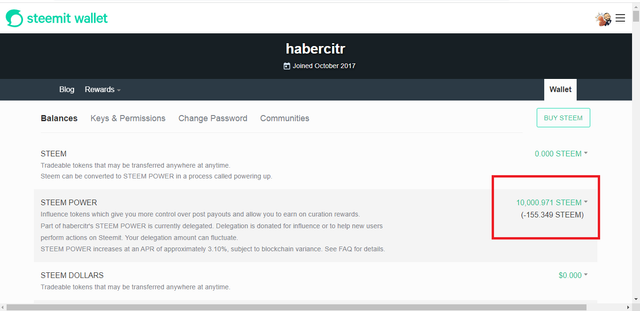 I am very happy that I have achieved this goal. I hope to reach my 4x dolphin goal by the end of the year by working harder to reach my next goals.
No matter how hard life conditions are, I will try to continue my goal as club100. In this process, I will help the people around me more by turning all the steems into power and reaching my other goals as soon as possible.
This goal will be a start for me again, and I am constantly working on achieving my other goals.
Thank you very much for your support.
Cc.
@steemcurator01
#clubdolphin #club75 #steemeexclusive #turkiye #welovepowerups