HindWhale Community: A General Purpose Community, Which Aims To Help Its Members Become Whales In The Future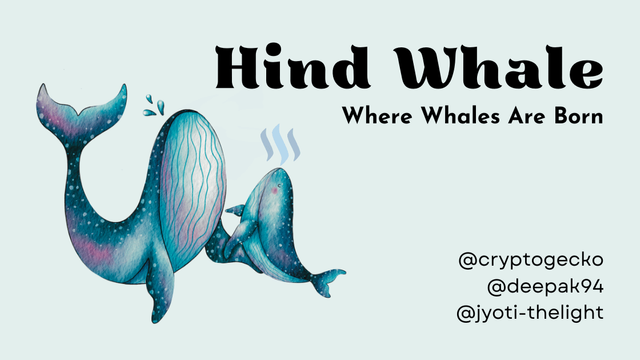 Source: Canva
---
Namaste Steem Family,
Among the many benefits of Steem, one of the most important is that it provides us with the best platform for sharing our interests and what we want to say with a large audience without imposing any barriers on us because it is a decentralized platform.
As far as engagement and audience size are concerned, other platforms such as Facebook and Twitter have many positive aspects, however, when it comes to decentralization and remuneration, these platforms fall short.
In the past few months, we have observed that some communities have begun to power down the Steem Power they had gained after a period of time with the support of their user base, which means that the Steem Power that these communities are taking away from the platform is not theirs to keep, but that of the users.
This only means that the owners of these communities are taking it out of the platform for their own benefit and they never intended to work for the members of the community.
When the trust we place in these communities is betrayed, and the hard-earned tokens are taken away from them without the knowledge and consent of the majority, it seems futile to work with the communities, but what we believe is that the community feature is the best feature on the Steem platform, and we must make the communities trustless if we are to get the most out of this feature.
Our country's community also encountered the same issue when the admin attempted to withdraw hard-earned tokens that were not theirs to keep since the tokens they were trying to withdraw had never been assigned to them in the first place. I think it would be a good idea to consult the users who are also stakeholders in the community about any decision that we may make, or at the very least, ask the other admins and moderators who are part of the community about any decision the community makes.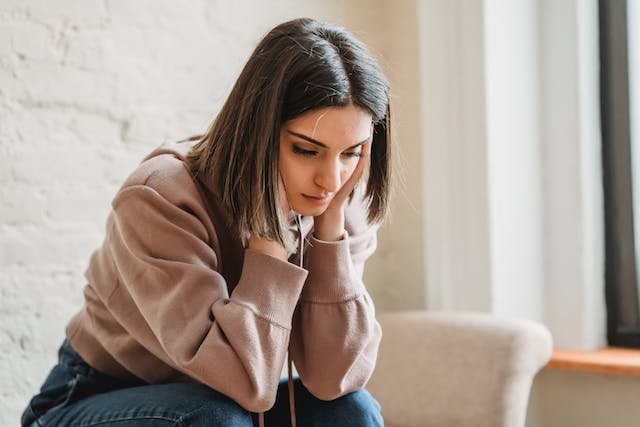 Source: Pexels
The frustration we felt with the decisions the admin was making led us to create a separate community whereby we, together with our members, would be the owners of the assets that this community would earn over the course of its existence.
To provide Steem members with a platform where they can achieve their ultimate dream of becoming whales, the HindWhale community was founded. The dream of becoming a whale is something that everyone aspires to achieve, isn't it? However, have you ever wondered why it is so difficult to succeed in reaching that goal?
Many of you think that achieving this goal is an impossible task and that we will never be able to achieve it, but I want to assure you that this is not the case and that we will be able to achieve it and that we will achieve this at some point in the future. Steem is a platform where any individual can achieve the goal of becoming a whale, irrespective of their background or affiliation.
Can a step-by-step procedure be followed to achieve this goal, i.e., could it be done in a systematic way? All I know is that you can achieve this through a variety of routes, but we must explore each route in order to find out which one is right for us, and then we can proceed accordingly.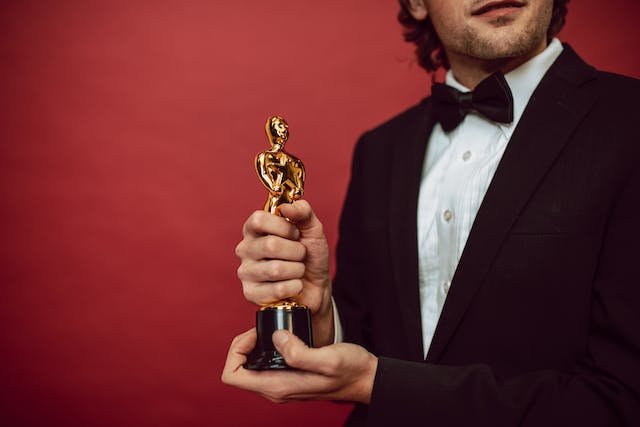 Source: Pexels
I would like to take this opportunity to ask all of you to become whales of the future as we embark on this journey together, in our minds first and then in reality.
Even though we do not have a specific time limit to determine how long it will take to reach the goal, we are certain that it will be easier for us all if we work together in order to accomplish the goal.
Now, let us discuss how the community will be structured and how it will operate.
Unlike many niche communities in the past, the community will not be confined to one niche and will not cater to a single geographical population or a particular language-speaking group of people.
This community is primarily for the purpose of helping its members reach the goal of becoming whales in the future, so we are going to try to explore every avenue we believe will assist our members in reaching their goals.
I would like to emphasize that this community will not be owned or run by a single individual and that there will be a number of individuals who will be responsible for administering the community's workings and all decisions will be made after the majority of the admins and moderators have agreed upon them.
In addition, we plan to share the main keys with all the admins in order to make sure that keeping the assets of the community safe becomes second nature to them.
As we already have a discord server where more than a hundred of our members are active, it will be very easy to start the community.
As of now, the founding members have been assigned the role of administrator:
@jyoti-thelight (CR India) - Her involvement in the Steem India Community dates back to the beginning when it was founded. Aside from this, she also founded and currently manages the Steem Photos Community on the Steem platform. Several times in the past, she has been selected as the community curator for the community.

@deepak94 (CR India) - He has worked closely with newcomers and has been able to guide and retain many of them as a result of his work. In addition to this, he has also been an active member of the Steem India community for quite some time.

@cryptogecko (CR India) - He has been a very active member of Steem India for a very long time, helping new users find the right type of post they can write in the community and guiding them to making their posts more professional and interesting.
It would also be nice if we could onboard people from other countries, as well as give them important roles within our community as we believe that the community should not be restricted to any particular location or only be for people who speak a particular language.
In future posts, we will be informing the Steemit community about our plans and our decisions regarding our community. Until then, I would like to wish all of you the best of luck on your journey.
I would like to thank you for reading this post all the way to the end.