Dolphin 🐬 Status Achieved 🎉 | Saturday 08/10/2022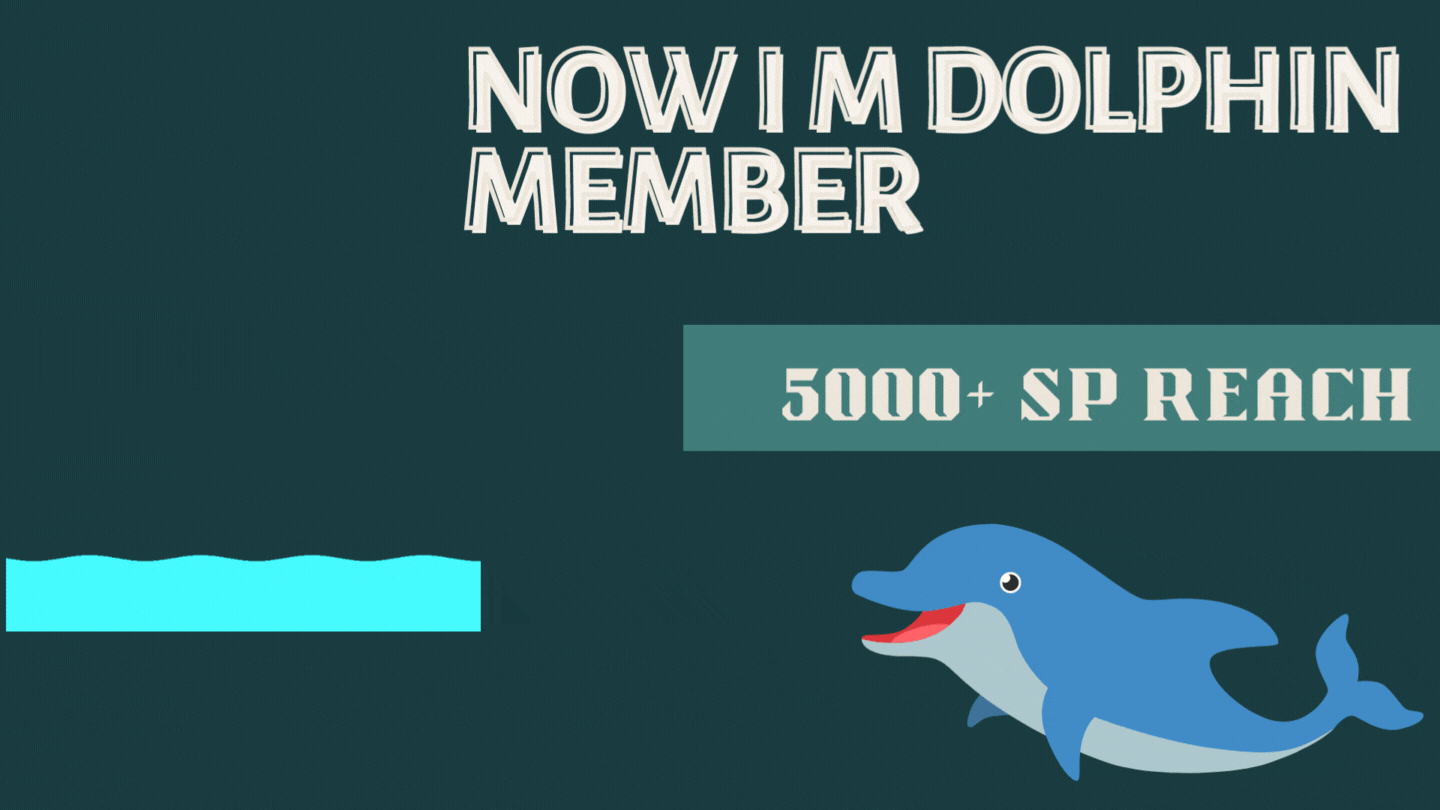 Hello friends, I express my heartfelt gratitude to all of you that because of your love and support, I was able to achieve this position.
Today I am becoming a part of Dolphin Club on the Steemit platform, I sincerely hope that the way my journey started from zero on this platform and reached here. Will continue like this in the future also if Club200 also comes, I will support this platform by adopting it too.
Ever since I joined this platform, I rarely use other social media platforms because the way things work here is really fun. I read people's posts and try to adopt all the good things because the basis of life is always learning.
I have been associated with this platform for 1 year and 2 months. I learned a lot to reach this point whether he is older or younger than me. Only learning is important to me.
I like discipline and I like to do all the work on my schedule. During my one-year journey, I have received many accolades from the Steemit team and I believe that if you work here with a clean heart, everyone will support you here.
---
---
I am currently the CRof India on this platform and the admin of the Hind whale community, I believe that if you work here with a long-term vision, you will learn a lot here.
As a CR and as a human being, I believe in helping everyone here. I also do this work in my daily life as my Robinhood Army NGO.
---
---
Wallet Details
---
I set all my Rewards to 100% power up. So it automatically converts to Steem Power. Sometimes I keep liquid steem with to distribute the prize.
| before power up | After powering up |
| --- | --- |
---
I would like to thank my friend @krishna001 who made me aware of this platform and would like to thank all my Indian members who have always been supportive.
Thanks steemit team for your kind support.
25% beneficiary set to null