With the second post, we never got that downvote again. How many posts can we make it till we get another downvote? You can find the details why this contest was started in the first post
With only three people joining the last giveaway the winner is @everyone that joined.
Congrats on the SBI share and enjoy them 10 UFM.
I am liking the idea to do a giveaway with the leaving a number.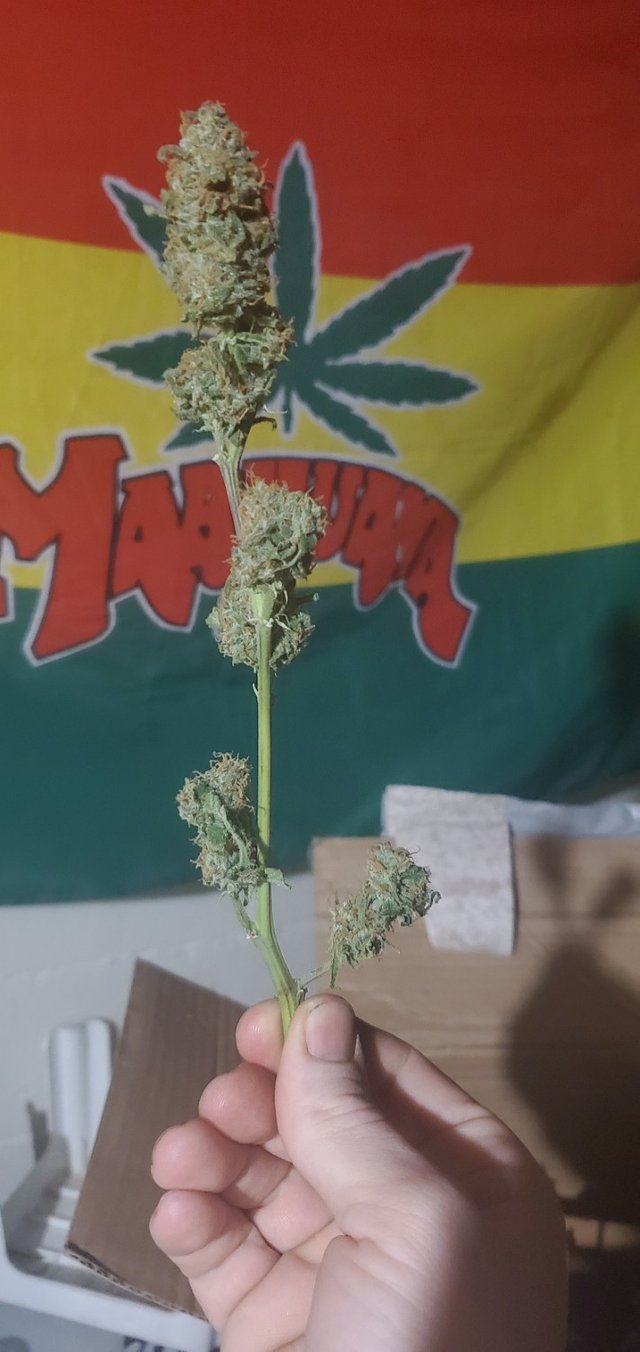 The idea I have for this post I want you peeps to give me a guess. Now even you folks that don't grow or smoke cannabis can jump in on this as it is going to be a hard one to guess.
I have cut down one of my plants last night and I am thinking you peeps should give a guess on what the wet weight is on the branch.

The first rule is to leave a comment with a number that has not been chosen by anyone else.
With only getting 2 people last time I will say pick a number between 1-10 if we get more than 10 do 1-20.
You have 24 hours to make a guess from time post was published
The Third rule is to have fun and not let people tell you who to vote for or what to give away.
I will be using random.org to get a number, I will take a video and post it to steem in a post with the winner.

The Prizes I have decided for this contest are, of course, some SBI shares but I think I will add in some extra with 10 UFM tokens as well.

Please hit that upvote button and follow for some cannabis grows and reviews.


Have you Heard of the UFMlotto? Join the discord here https://discord.gg/6yQrwWB for more details.