The pendulum swing and a few tips for beginners(Splinterlands)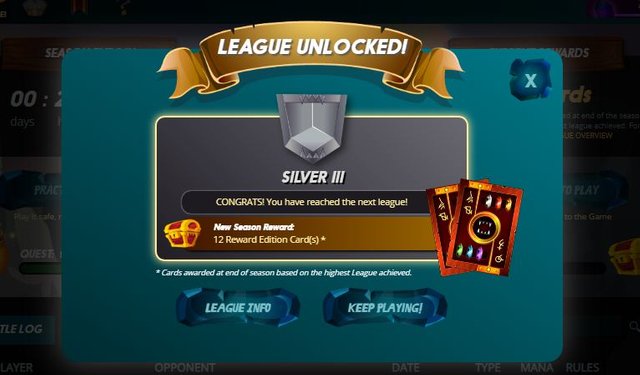 Steemmonsters aka splinterlands is a fantasy land where once you go in through the magic door, it is hard to come out just like in Ali Baba's story.
Why the pendulum?
My journey on splinterlands has been very exciting and not at all a task which seems routine. It has been like the swing of the pendulum which you might be familiar with through the physics lab.
At one time I was totally unaware of what card should be used first and often mixed up the cards as and when I liked and according to my fancy. A few defeats later, I understood that the Melee must be used specifically in the first position unless the rule states that range cards can be used. I am not a professional gamer nor am I a millennial teen who was born with the gift of gaming skills. So, please wipe off the smirk off your face if you have bothered to read this, lol.
The rules
When the rule states that magic must not be used, please do not choose a summoner who supports magic because it will not do any good.
When the rule states that Range may be used in the first position, do choose wisely. I blindly chose a range and was beaten by a user who did not use it anyway. So, it depends on the quality of the cards(Aggroed's words) that make you a winner and even then the most skilled and brilliant players have had bad days too. Winning and losing is part of the game and also a lesson in humility as well.
Tips
Take care of your eyes, get up once in a while and walk a bit
Make sure you check how many cards you own and study the cards of others too because it might help in buying cards that are more beneficial
Make use of the DEC to buy cards, packs or potions
Instead of dumping low-end cards on the market and making the prices slump, try to participate in discord servers and even do exchanges or giveaways. Earning a little good karma always helps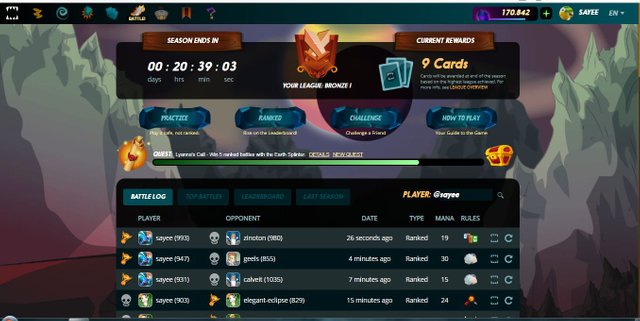 I have noticed a lot of bots that play against new users but then this is a decentralized game and nobody can complain. Just make sure you play wisely and bots will flee because it won't play against humans on a winning spree, I am sure.
I am yet to have an epic battle but there is a contest going on and if you have one, do go and post about it.
Thanks to the good souls who always help me by giving me cards and tips.
Also, keep your eyes open and read the messages related to the game because it could save your day.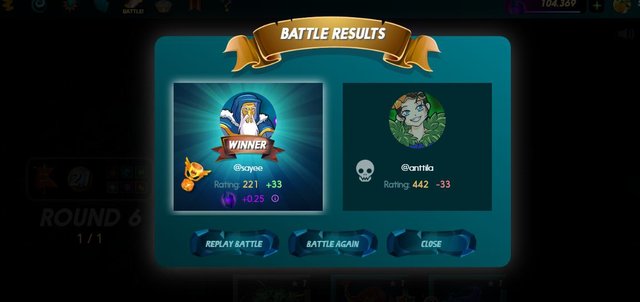 If you like, please sign up as my referral as it will help me buy a goat- a real one
SPLINTERLANDS - THE MAGIC LAND
Posted via neoxian.city | The City of Neoxian