Good communication is key! 😉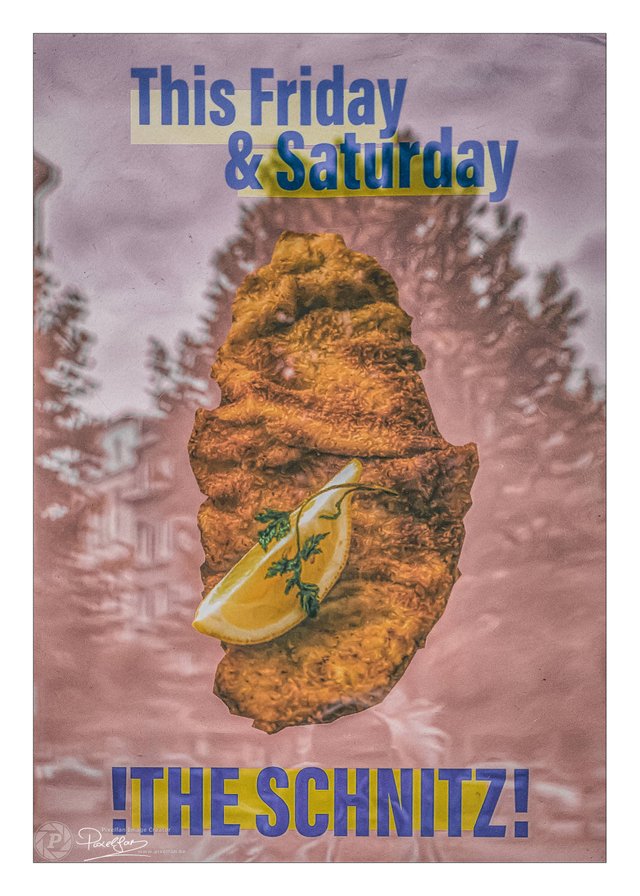 Yesterday I saw this poster hanging from a restaurant window and I couldn't resist the temptation to take a picture of it. (Sorry for the quality by the way, but the lighting conditions were not optimal, resulting in heavy reflections.)
Anyway, this poster raises many questions for me...
First, we are still in Lockdown in Antwerp. At least... the bars & restaurants are still not allowed to open... and I don't think that will change by Friday...
But what is most unclear to me... The Schnitz... Is this advertising their dish of the day or... is there some obscure German group performing?
I would really like to know what this is about because... I would not like to come home with a German take away guitarist... 😉😂
---
You liked this post?
Right you are 😉
Just follow me here to make sure you don't miss any new work. As you can see below, you will be in good company... my 3 skinny friends are waiting for you 😉


BTW: I will not ask you to upvote my posts… deep down inside you know you have to 😉
Curious to see my other work?
Although I spend most of my time here, you can also find me in other places… just take your pick…