The People of Neoxian City -- Day 6 @xawi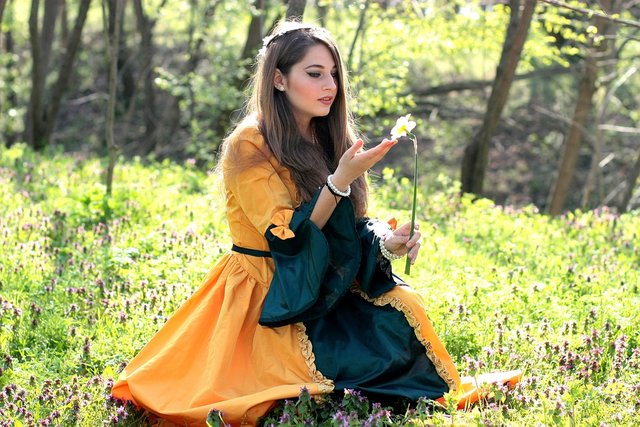 Day 6, and what 7 day compilation of Neoxian City people would it be without a write up about our very own @xawi. I mean come on, right? She's top meee6 and central to most of the chatter in our discord (even if she only understands 15% of it).
Xawi was born a princess to a king and queen. You can often see her gliding around her palace dancing to the tunes from the latest Bollywood love film on Netflix. Her mother and father wanted her to get a real idea of how the "common element" rough it up and this is why you can find her in our Discord for long periods of time, trying to understand our strange ways, and sailor talk.
Xawi currently attends University and is one of the top students in the class. However we have yet to decipher whether or not the teachers have been threatened to smile and nod at her, and mark answers 100% right all the time, or be beheaded by the Aristocracy.
She wants to become a business woman.
Name: @xawi
Aliases: zawi / dumbro / bro / die
Age: 10, but pretends to be much older, and fooling no-one.
Nationality: Pakistan
Occupation: Technically a student
Likes: Her everything, splinterlands, pope, most things, everything
Dislikes: burl, being a Dragon for longer than a few weeks
Most distinguishable trait: Xawi is probably one of that happiest girls I have ever seen. Always happy, even laughs when we are mean to her. Perhaps even happier than me?
Mostly known for: Missing the joke every time.
Early years
Even although xawi is betrothed to some prince in a far off land, @xawi constantly defies her mother and father by going off to find her everything. If you don't know yet, @xawi's everything is her long-lost love that has yet to be named publicly. There is large scepticism in her circles if "everything" is actually real, and is not just a copy of some ruffled up Jackie Collins novel. Regardless, xawi still continues to defy her mother and father to this day and refuses to marry some arrogant prince.
Xawi recently doused @zaku's hopes of becoming an international anime TV star in flames as she was cast as an intelligent, well rounded, mature and understanding woman. The part was gifted to her through relations between zaku and her mother and father. I really don't need to explain what happens next because readers are sure to guess.
Nevertheless, xawi escaped with not a scratch to her name as her royalty made sure of that.
Discord Years
@xawi happened across discord some several years ago by mistake. She accidentally found neoxian city by chance because she thought she was ordering a pizza, but instead she appeared in this wonderful chatroom. It took Mr Dragon / @neoxian a while to teach her how to use it.
Excited at the prospect of getting wrapped up and making friends with these common roughians, xawi jumped at the chance. Mr Dragon, largely sceptical about the whole scenario, let her stay. Her royal parents allowed it too.
You can often often see xawi perched up high with us Dragonians, trying to figure out our weird and wonderful ways. Xawi is a delicate mixture of naivety and innocence, and often common brutes like Dragonspeaks and @bearbear613 have to watch what they say when she's around. Trying carefully not to break it in any way.
Her appearance is not known, there is high speculation of what xawi looks like but apparently no-one but Reaz knows, and he isn't letting that one out for any less than 5000 Steem
Closing thoughts
Ah, you know, I've known xawi for much longer than I have done the Neoxian discord. And she's always been a polite, pleasant, and lovely girl to be around. Always helpful, always cheery. Sometimes she gets angry when we tease her, but it's only because we like her company!
Posted via neoxian.city | The City of Neoxian