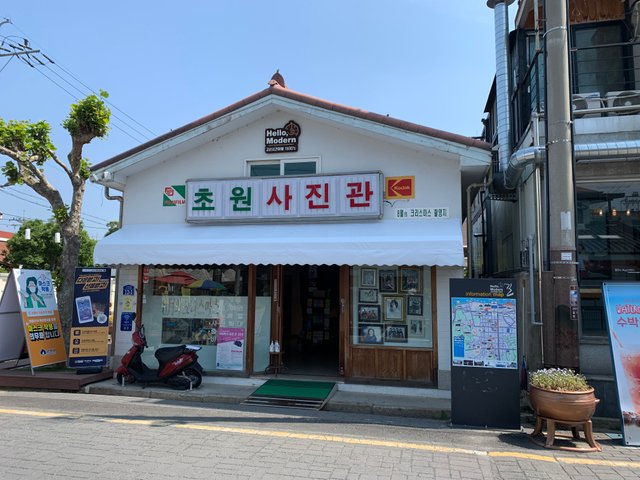 It was an long day.
Today I went to some attractions with my lifelong friend.
"Cho-Won(Grassland) Photo Studio"
This studio is very remarkable place where many important things happen in famous Korean movie "Christmas in August". Male lead takes so many memorable photos working here. And female lead Eun-Ha Shim visit here again and smile at her photos after the male lead Suk-Gyu Han died.
This visit was an 2nd time's.
But I just remember my first visit vaguely except the feeling that I was a bit tired.
This time, even though it was an 2nd, I could remember the song that the lead actor Suk-Gyu sang.
"I have to leave you behind now...forgetting my love and yearning for you..."
I could remember many moment of the movie that were the heart-breaking.
It was an one fine day in late spring days.
With my memory of Christmas in August and the song.