Photography of your cute cat ||Photography keimutan kucing kesayangan||
hi all steemit friends ,,this time is unusual but extraordinary, I want to show my beloved cat ..
hay sahabat steemit semua,, kali ini tidak seperti biasanya tetapi luar biasa, saya ingin memperlihatkan kucing kesayangan ku..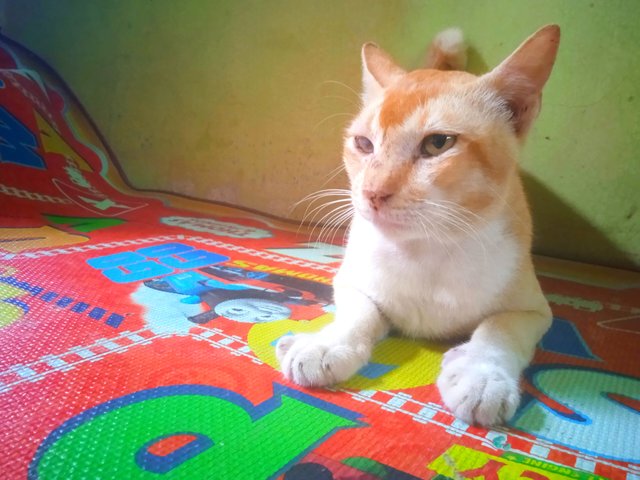 Keeping cats is a very good thing, cats are also adorable and very cute pets, cats when we lay their chins out umm he really enjoys.
Memelihara kucing adalah hal yang sangat baik, kucing juga hewan peliharaan yang mengemaskan dan sangat lucu, kucing kalau kita dagunya dielur umm dia sangat menikmati.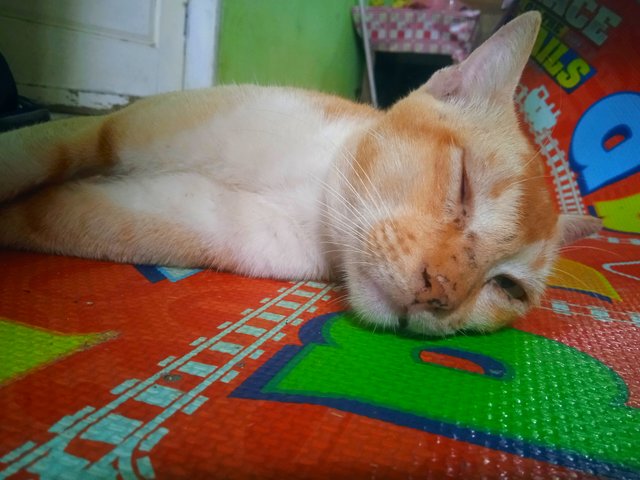 This cat is a domestic cat, I look after and take good care of him, I clean him and I take care of him, here he is sleeping when I take a picture and wake up immediately ..
Kucing ini adalah kucing kampung, saya menjaga dan merawatnya dengan baik,, saya bersihin dia dan saya jaga,, ini dia lagi tidur pas gue potret langsung bangun..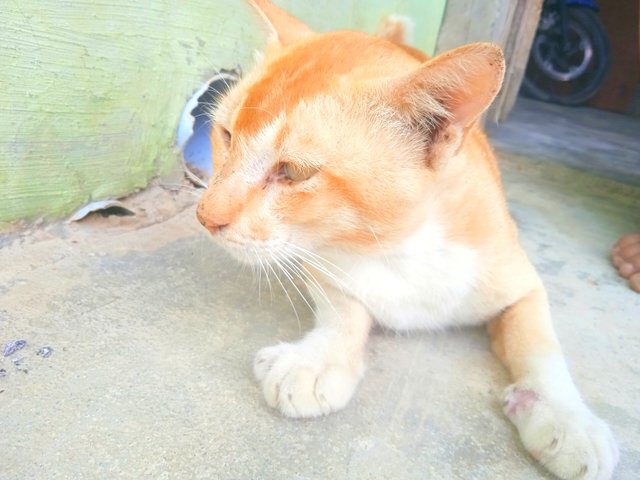 Most of the people here, every house has a cat or more ,, wow that's great ..
Kebanyakan orang-orang disini setiap rumah memiliki seekor kucing atau lebih,, wow mantap sekali..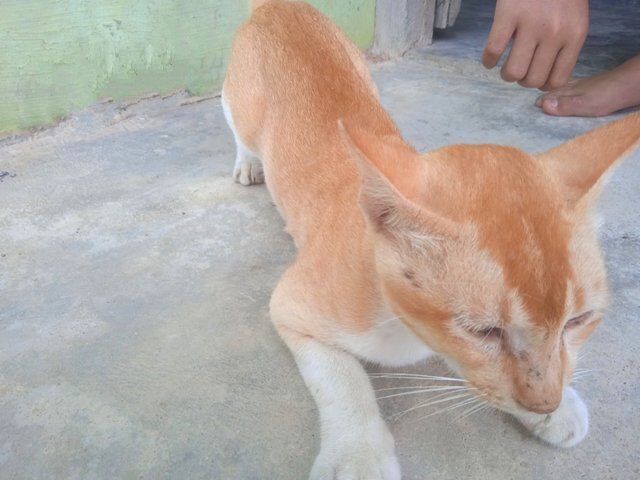 Come on, who wants to keep a cat ,, judging by the pictures, it's very cute, especially if it's beside us, we will always be waiting for it ...
Ayokk siapa mau memelihara kucing,, dilihat dari gambarnya aja sangat imut apalagi ada di samping kita pasti kita ulur-ulur selalu..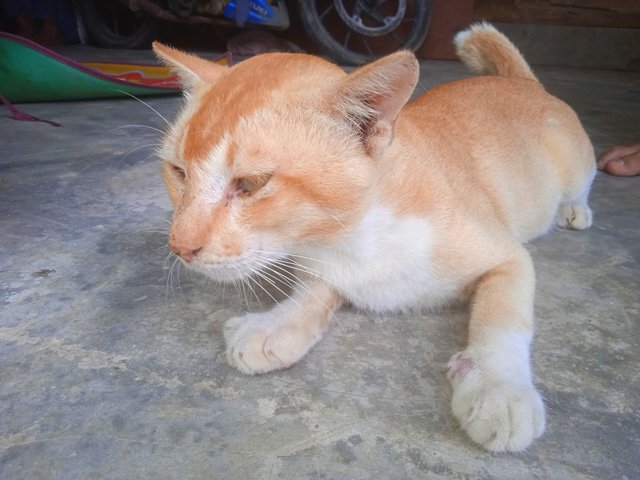 Usually, the cats I have ever seen are black, white, yellow and brown, and there are different ones with a lot of hair, the name is Angora cat, if this has a little fur and it is not long, the name is a village cat.
Kucing biasanya yang pernah saya lihat warnanya, hitam, putih, kuning dan coklat, dan berbeda-beda ada yang bulunya banyak itu namanya kucing anggora kalau ini bulunya sedikit dan tidak panjang namanya kucing kampung.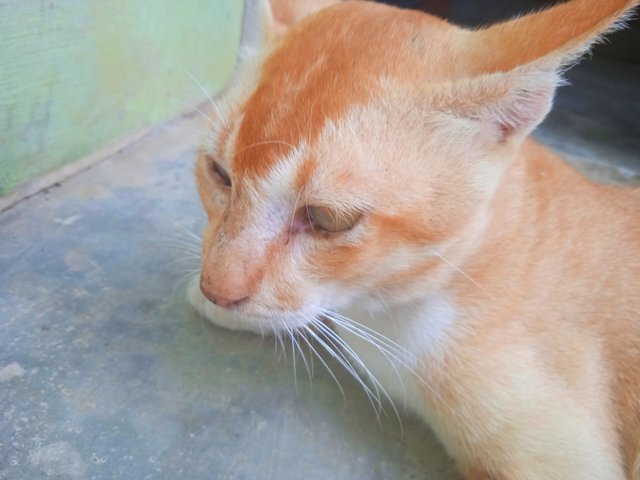 Thank you so much, I hope you like it and can keep cats in their homes ..
Sekian terimakasih kasih semoga teman-teman menyukainya dan bisa memelihara kucing di rumah masing-masing..