Application to add Chat Option as a new feature on Steemit platform.
Hello Steemit Team
🔘First of all, thank you to the Steemit Team for giving us the opportunity to work on such a beautiful Social Platform. Since it is a Social Platform, the popularity of this Platform will increase day by day. And the more new features are added, the more users will be attracted to work on this platform. That's why I had a meeting with some users in our country, I wanted to know if they add any feature to Steemit will increase your interest in working on Steemit. They replied. Since it is a Social Platform like Facebook, if the Chat Option is added, then all kinds of benefits can be found from Steemit.And interest in the job at Steemit will grow.
---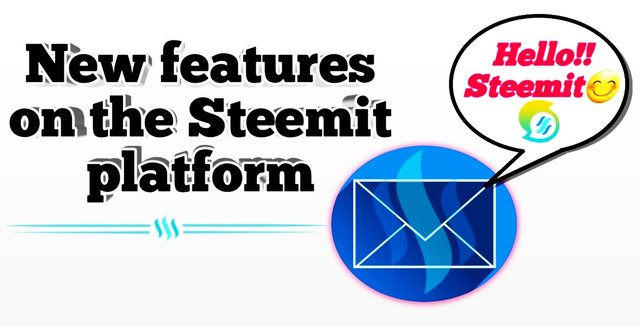 ---
🔘I told them why you want Chat Option. They told me in reply, if all the facilities are available on the same platform, then why should we fall on another platform. As of now the communication system is seen as the most important. In that case, the medium of communication plays a major role in getting acquainted with the users of one country and the users of another country. As such, it is important to have a chat option on every social platform. And as you can see, all Social Platforms like Facebook, Twitter & Instagram have Chat Options. And which is extremely Security Complete.For which people use these platforms more. Because it is very easy to communicate with each other through Chat Option.
---
🔘I thought about this for a while at the end of the meeting, and thought about it for a few days. And I decided to share the general user feedback with the Steemit Team. And I urge the Steemit Team to check the advantages and disadvantages of this feature, if you think the feature is logical.I'm just presenting the needs of my community members and general users to the Steemit Team.
---
🔹Advantages of Chat Option🔹
---
It will be easy to give a new user the right guide line through Chat Option.
---
It will be easy to interact with all users. If you do not understand something, it will be possible to know immediately.
---
With the addition of Chat Option, Steemit will spread rapidly among the common people. That should be enough Security Complete. Because all users feel comfortable to speak carefully.
---
If you have Chat Option, everyone will be encouraged to work with joy. It will be easy to motivate acquaintances / friends and relatives towards work.
---
Having a chat option will increase the relationship of the general users with the community admin & mod. And if there is any problem, it will be possible to contact easily.
---
Many more benefits and There may be difficulties that the Steemit Team has been asked to consider.
---
---
Completely, I highlighted the purpose of Steemit Team, the thoughts of our users / common people. Our community has been working as a sponsor of @Promosteem.com for a long time. And I shared this on the purpose of Steem-Promotion. You will look at the mistakes with a forgiving look. I hope all Steemit User's opinion. Thank you so much for reading my post.
---
PromoSteem 📣 Team
@arie.steem As Community Leader
@pojan As Team Support
@ponpase As Team Support
Promoters Team
@julstamban - Philippines 📣
@mcsamm - Ghana 📣
@nattybongo - Ghana 📣
@cryptokraze - Pakistan 📣
@michaelchijioke - Nigeria 📣
@oscarcc89 - Venezuela 📣
@talktofaith - Nigeria 📣
---
Cc:
@steemitblog
@steemcurator01
@steemcurator02
@stephenkendal
---
---
Thank You!