Welcome to AROUND THE WORLD🌍 Community !! Bienvenido a la comunidad AROUND THE WORLD🌍 !! AROUND THE WORLD🌍 Community তে আপনাদের স্বাগতম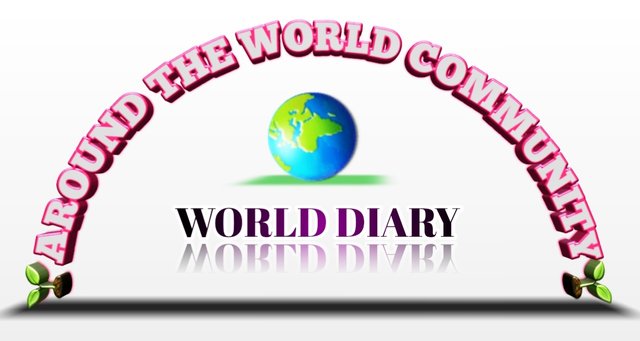 ---

AROUND THE WORLD🌍 COMMUNITY

---
🎉Greetings everyone !! I am so glad to announce this new community !! Looking forward to your feedback on this community.This community is open to all #steemit users.
This is a community for all the people around the world. Anyone can join into this community and can post.And in this community From Anywhere in this world one can share or post in this community about what you see, what you feel, What you believe, what you love and what you do in your daily life.Anyone can use one's mother language or any language one wants.
The purpose of this community is to know the world. One can know this world from anywhere or different place of the world through joing into this community.
✔To specifiy the subjects of this community are:
What you see
What you do
What you feel
Your happiness
Your sorrowness
Your emotions, intelligence etc
What you believe about one thing( can be anything)
What is your Aim
About the Daily life
The politics and social system of your country
The state of your surroundings
Environment of your country
Forestry of your country
The natural beauty and resources of your country
Your current standard of living.
Economy
And many more things!
Of course, all the content must be created by yourself and if you bring information and pictures from somewhere, then you have to use proper source.
🔐COMMUNITY RULES
FOLLOW the latest post from @steemitblog.
DO NOT PLAGIARIZE contents
DO NOT HARASS other members and officials
You must cite all the sources you use for information, images.
Can use all kinds of languages
I hope you all like this initiative.
---
---
Spanish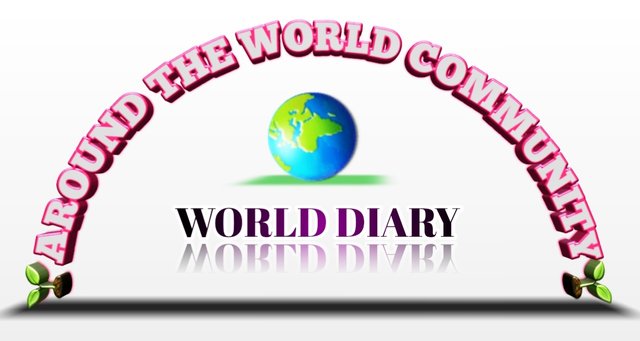 ---

AROUND THE WORLD🌍 COMMUNITY

---
🎉Saludos a todos !! Me alegra mucho anunciar esta nueva comunidad !! Esperamos sus comentarios sobre esta comunidad.Esta comunidad está abierta a todas las usuarias de #steemit.
Esta es una comunidad para todas las personas del mundo. Cualquiera puede unirse a esta comunidad y publicar. Y en esta comunidad, desde cualquier lugar del mundo, uno puede compartir o publicar en esta comunidad lo que ve, lo que siente, lo que cree, lo que ama y lo que hace en su día a día. Cualquiera puede usar la lengua materna o el idioma que desee.
El propósito de esta comunidad es conocer el mundo.Uno puede conocer este mundo desde cualquier lugar o lugar diferente del mundo al unirse a esta comunidad.
✔Para concretar los temas de esta comunidad son:
Lo que ves
Que haces
Que sientes
Tu felicidad
Tu pena
Tus emociones, inteligencia, etc.
Lo que crees sobre una cosa (puede ser cualquier cosa)
Cuál es tu meta
Sobre la vida diaria
La política y el sistema social de su país.
El estado de tu entorno
Medio ambiente de tu país
Silvicultura de tu país
La belleza natural y los recursos de tu país.
Tu nivel de vida actual.
Economía
¡Y muchas cosas más!
Por supuesto, todo el contenido debe ser creado por usted mismo y si trae información e imágenes de algún lugar, entonces debe usar la fuente adecuada.
🔐NORMAS DE LA COMUNIDAD
SIGUE la última publicación de @steemitblog.
NO PLAGIAR contenido
NO ACOSO a otros miembros y funcionarios
Debe citar todas las fuentes que utiliza para obtener información, imágenes.
Puede utilizar todo tipo de idiomas.
Espero que a todos les guste esta iniciativa.
---
---
বাংলা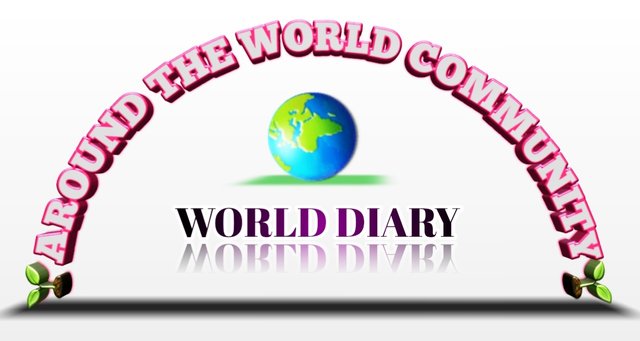 ---

AROUND THE WORLD🌍 COMMUNITY

---
🎉সবাইকে শুভেচ্ছা !! আমি এই নতুন সম্প্রদায়টি ঘোষণা করে খুব আনন্দিত !! এই সম্প্রদায়ে আপনার প্রতিক্রিয়াটির অপেক্ষায় রয়েছি।এই সম্প্রদায়টি সকল #steemit user এর জন্য উনমুক্ত।
এটি বিশ্বজুড়ে সমস্ত মানুষের জন্য একটি সম্প্রদায়। যে কেউ এই সম্প্রদায়ে যোগদান করতে পারেন এবং পোস্ট করতে পারেন এবং এই সম্প্রদায়টিতে বিশ্বের যে কোনও জায়গা থেকে আপনি যা দেখেন, কী অনুভব করেন, আপনি কী বিশ্বাস করেন, আপনার প্রতিদিনে আপনি কী করেন সে সম্পর্কে কেউ এই সম্প্রদায়টিতে ভাগ বা পোস্ট করতে পারেন। যে কেউ নিজের মাতৃভাষা বা যে কোনও ভাষা ব্যবহার করতে পারে
এই সম্প্রদায়ের উদ্দেশ্য বিশ্বকে জানা।এই সম্প্রদায়টিতে যোগদানের মাধ্যমে যে কেউ এই পৃথিবীকে কোথাও বা বিশ্বের বিভিন্ন স্থান থেকে জানতে পারবেন।
✔এই সম্প্রদায়ের বিষয়গুলি:
তুমি কি দেখ
তুমি কি করো
আপনি কি অনুভব করেন
আপনার সুখ
আপনার দুঃখ
আপনার আবেগ, বুদ্ধি ইত্যাদি
আপনি একটি জিনিস সম্পর্কে যা বিশ্বাস করেন
আপনার কি লক্ষ্য
প্রতিদিনের জীবন সম্পর্কে
আপনার দেশের রাজনীতি এবং সামাজিক ব্যবস্থা
আপনার পারিপার্শ্বিকের অবস্থা
আপনার দেশের পরিবেশ
আপনার দেশের বনভূমি
আপনার দেশের প্রাকৃতিক সৌন্দর্য এবং সংস্থানগুলি
আপনার বর্তমান জীবনযাত্রার মান।
অর্থনীতি
এবং আরও অনেক বিষয়ে
অবশ্যই সমস্ত কনটেন্ট নিজ তৈরি হতে হবে এবং যদি কোথাও থেকে তথ্য এবং ছবি নিয়ে আসেন তবে Proper source Use করতে হবে।
🔐সম্প্রদায়ের নিয়মনীতি
@steemitblog থেকে সর্বশেষ পোস্টটি অনুসরণ করুন।
বিষয়বস্তু PLAGIARIZE করবেন না
অন্যান্য সদস্য এবং কর্মকর্তাদের হয়রানি করবেন না
তথ্য, চিত্রগুলির জন্য আপনার ব্যবহার করা সমস্ত উৎস অবশ্যই উদ্ধৃত করতে হবে।
সব ধরণের ভাষা ব্যবহার করতে পারেন
আমি আশাকরছি এই উদ্যোগটি আপনাদের সকলের পছন্দ হয়েছে।
---
DC.
@steemcurator01
,
@steemitblog
---
CR:
Cameroon ( @njiatanga ), Ghana ( @njaywan , @oppongk ), Nigeria ( @ bright-obias , @whitestallion , @beautychicks , @focusnow ), Uganda ( @ yohan2on ), Mexico ( @leveuf ), Argentina ( @belenguerra , @fendit ), Venezuela ( @albenis
@inspiracion , @ wilmer1988 , @adeljose , @anasuleidy , @ edlili24 , @ mariita52 , @ tocho2 ), India ( @ neerajkr03 , @ rishabh99946 , @sapwood ), Indonesia ( @anroja , @ernaerningsih , @nazarul , @radjasalman ), Italy ( @girolamomarotta ), Japan ( @cryptokannon ), Pakistan ( @ rashid001 ), Sri Lanka ( @besticofinder , @randulakoralage ), Italy ( @girolamomarotta ), Russia ( @filinpaul , @ knopka145 ), Turkey ( @ alikoc07 ), Ukraine ( @antorv , @olesia) and New Zealand ( @kiwiscanfly ).