5,000+ Steem power in @around-theworld account , Next Target 10,000+ SP || Delegate your Steem Power, Become a Partner of AROUND THE WORLD🌍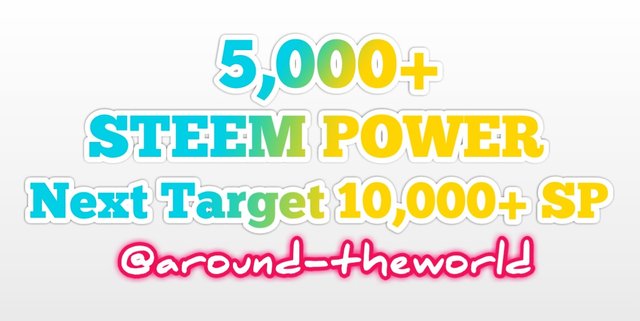 ---
AROUND THE WORLD🌍 COMMUNITY is rapidly gaining something good one by one, which is truly amazing. We are delighted to announce that 5,000 sp has been earned on our community's official account (@around-theworld) today. Which is a joy for everyone in our community. Our next target is to achieve 10,000 SP. I urge you to try to delegate to our community account.
Special thanks to the community moderators for their hard work in improving our community. We pay tribute to the hard work of @nevlu123 and @oppongk. And special thanks to @steemcurator01 sir for supporting the community since its inception.
---
List of delegates to our community
Many thanks and love to those who have given SP delegation to our community.
---
Delegate your Steem Power, Become a Partner of AROUND THE WORLD🌍
♨Badge Distribution According to Delegation Amount♨
✔ From 50 SP to 100 SP - Bronze Aroundtheworld🌍 Partner
✔ From 100 SP to 250 SP - Silver Aroundtheworld🌍 Partner
✔ From 500 SP to 1000 SP - Gold Aroundtheworld🌍 Partner
✔ 1000 SP + Diamond Aroundtheworld🌍 Partner
---
🗼Quick Delegation Links: