Application for monthly community support programme, @around-theworld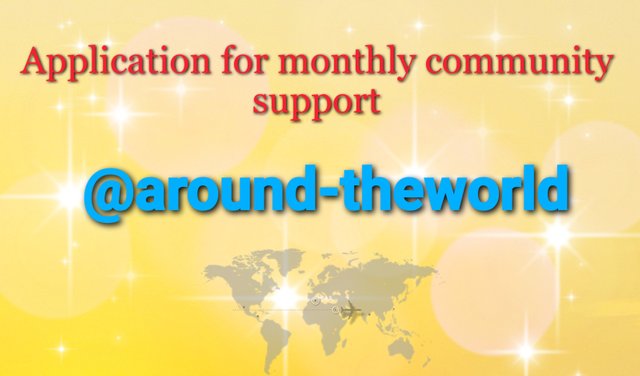 firstly I would like to thank all the Steemit use and subscribers in our community for being with us. I also thank to the Steemit authorities to give us chance to apply for the community support in every month.
Now I'm going to sent an application for the next month's support of the community around theworld
I'm sincerely informing you sir @steemitblog
around theworld community support programme for the next month
- What is the purpose of our community ?
The name of our community is Around-theworld. That means, about whole things one can post to the community, except any king of violence. so we can learn about everything from this community. Different person has different talent and experience, everyone can post with his/her own experience in this community. Someone can draw well and someone like to take every kind of photographs, except these someone like to serve his/her knowledge through the people like educational. One the other hand everyone can be benefited with a certain percent of vote by his/her works. So, spreading knowledge about whole things in the world from one to another throughout this community and make them(all the user) able to earn by the support of the authorities are the main purpose of our community.
- Is it unique,,?
Yes, obviously this is an unique community, and all the user contain unique works with this community. Every regular user post in this community regularly and they contain many kind of creative work. Everyone show us their own talent and experience throughout the community. And we informed every user to be creative and unique by the community rules and regulations. By contributing of all the user creating unique content, our community has made an unique community.
- Are there any other communities covering the same subject or area as yours?
I think not so. This is such a community which contain all the unique work all over the world since it started the journey in this platform. But few days ago a new community named whole world started their new journey in this steemit platform. I think they little bit followed our community. But our community is older than this community and we always try to do something better than others community to be unique.
-Why should people join our community?
people should join our community to gain knowledge about everything in the world. Because This community Around the world contains about every kind of content here.

the user who is a photographer or artist. He can put their clicked in this community and artist can make a content with their artworks. Thus they would be able to express their talent and the other user would be satisfied seeing their artworks and well photography. Here both are benefited as the pleasure of mind.

on the other hand a photographer can shear their photography knowledge, such as, how to take a perfect shot in every weather. I mean they can share some different, unique, and useful thing about photography throughout this community. And an artist can share about their art knowledge. When they create a content with a painting, they can describe how they had drawn the picture. Which and how they use colour on the painting. Here the other user can learn more knowledge about art and photograph. And thus one can be a photographer or artist visiting their post.

someone can share about their village and town in the community. As result others can learn many things about the place. Many others people like to write story, he can share his won written story in this community. Any kind of knowledge about farming are posted in the community by the people and other can gain knowledge from the post.

often we arrange some different competition of answering question. Who can answer correctly in the comment box, they're rewarded a certain amount of steem for answering correctly.

these are all the reasons for joining in our community.
Who are the admins and moderators in your community...
introducing with admin and moderators of our community. Who always move our community in the right direction.
What countries are they from and what languages do they cover?
The founder of the community @art-bangladesh mostly speak in bangla. But he always use English language to communicate with other user. And our another admin @oppongk is an expert in english, he also use the language to communicate.
If you only have one Admin what would happen to your community if you left or lost your keys?
yes, it's fact that if there is one admin and he lost the keys, then it would be a cause of sorrow for all this authorities and members. This is why we appointed another admin to protect and keep running our community activities.
- Are the team members paid or rewarded in any way from the community funds for their work in running the community?
yes, they are reward with a cartain number of steem, participating with some competition, Which is arranged by our community authorities. And all the members who delegates their sp in this community, they are rewarded a percentage steem of Their delegation once in every week. And all the members of our community are voted by the community curation account.
What is our community curation Account?
Our community curation account is Around-theworld. We have 1,822.73 effective sp with 852.25* delegated sp in the community curation account.
Hopefully, more sp will be added if we get selected for the monthly community support in the next month.
We arranged different competition for the 3/4 in a week and winner participants are rewarded a certain number of steem from our community curation account.
Every user who post our community he/she gets a certain amount of vote by curation account. All around the poster of our community get 97* upvote in a week.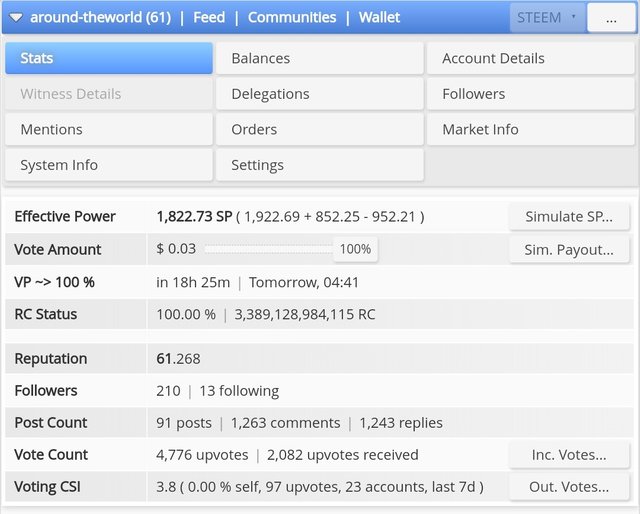 plagiarism and abuse...
Plagiarism / copyright is another kind of crime. Any user should not contain any plagiarism or copyrighted post in anywhere. We always warn to the user ot stay against plagiarism.
To keep safe our community from any kind of plagiarism and copyright we made a team to check all the post and finding out of the copyrighted post.
@mdriart ( copyright checker)
@razuan12(copyright checker)
They work always against plagiarism.
We have announcement post about plagiarism. In this post we warned to all the user for being conscious about plagiarism.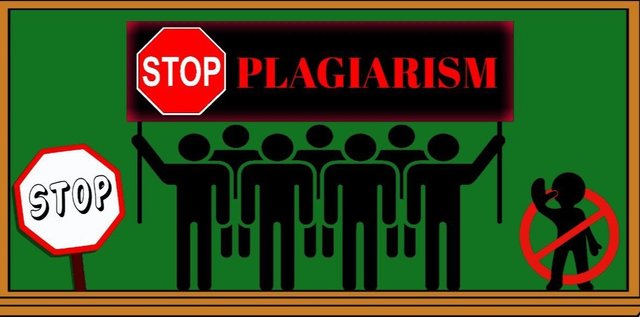 https://steemit.com/hive-177276/@around-theworld/2dctg1-stop-plagiarism-and-some-important-things
Engagement and commenting.
Our community authorities always try to check all the post and comment to impress the member. Sometimes a little number of user make mistake in the post. If we could identify that, we tell them to make correct of the mistake by the comment.
- community plan and updates.
We always think about new something. We must built up our community by a large number of steem power. So that more member will be interested to work with our community. Then people can gain more knowledge from our community.
promotion.
All the user are promoted by our admin and moderators. And we promote our community throughout the social communication platform like Facebook, Twitter, WhatsApp, telegram and discord. In the discord group we can,
And the outside we discuss about the Steemit with our friend, then we make them able to join Steemit platform and working with our community. This is very well and easy site for earning and learning, so they would so happy to work with this platform.
conclusion,
Hopefully, working hard together we will keep community up. And we always try improve the post quality of our community so that other person can be able to gain knowledge easily and they will be happy with us. We always try to support all the member. And I would like to thank them to stay with us in every situation our community.
- I hope our community will be considered for the following support.



yours faithfully