My BiRthDaY |SpEciAL DaY | A DaY whEn i WaS BorN
Greetings! I am well and I hope you are also well.So today I would like to tell you how my day went.because today was my birthday.I woke up early in the morning I offered Fajr prayer and after that I recited Quran paK.After that I went to share with friends and after coming back I slept for a while.But when I woke up I started getting calls from my friends and they started saying Happy Birthday Abdul JabbaR.I was getting call messages from so many people, I was very happy because today was my Birthday.First of all my elder brother wished me and says Happy Birthday Dear brO Abdul Jabbar.And started saying that Allah give you health and well being, long life, then I said Ameen.I liked it very much during one occasion, after that my father wished me.And so did the rest of my friends.And keep praying for my success.So I was very happy during that chance.I first went to my nearest area with my friends.I made two cakes from there this one was chocolate and one was cream.I took a chocolate one for my house and a cream one for my friends.i share his photo with you.
Chocolate cake.I liked the chocolate cake very much because the whole cake made of chocolate on top of it, all the chocolate.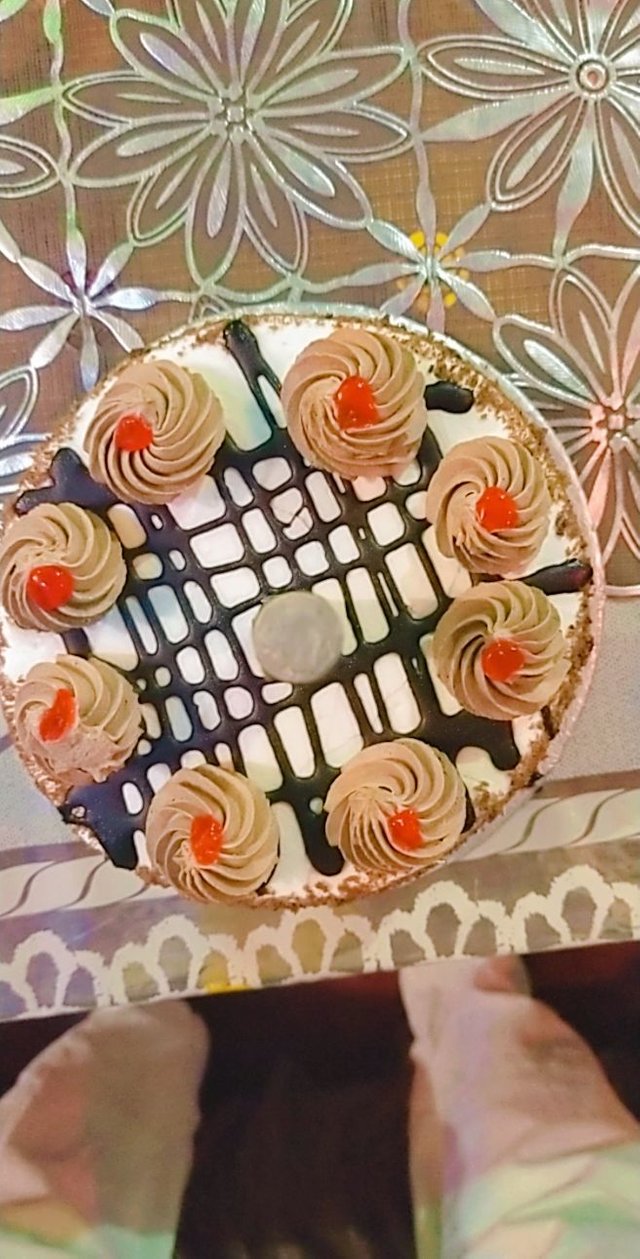 Cream Cake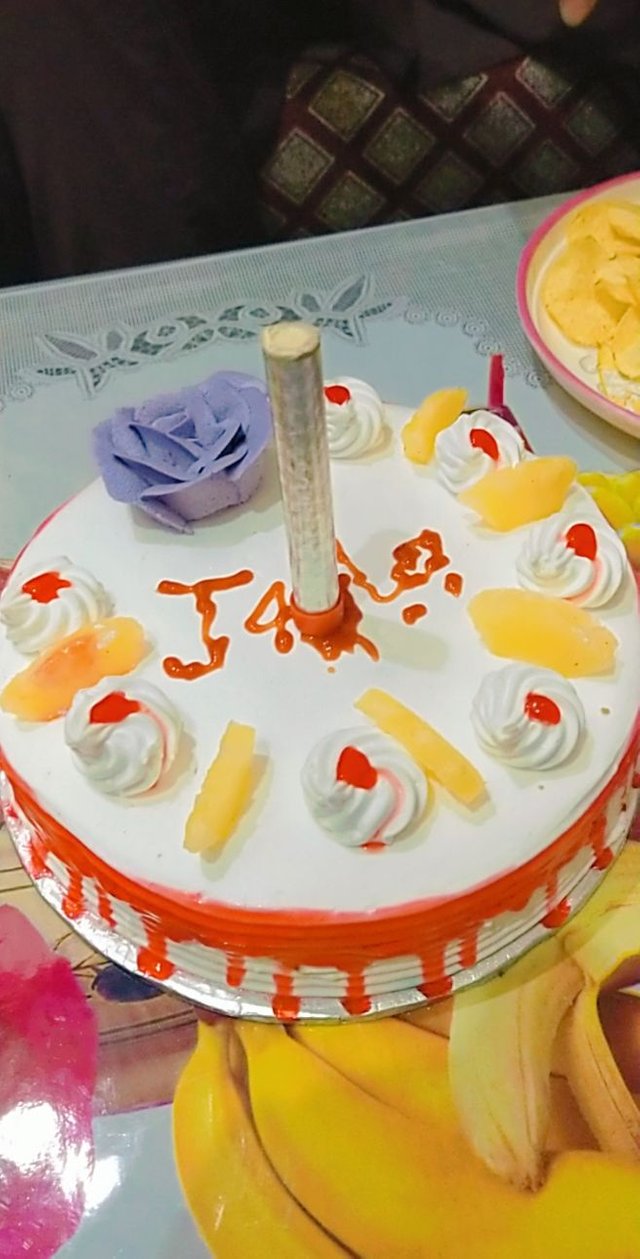 I really liked the cream cake because it had a blue colored flower on it, like a rose flower.So I really liked this cake so I took it for my friends.Like I bought both of these and we plan to come back.We went to Biryani shop before coming back.We ate biryani from there and drank a bottle together.biryani was very tasty.after that we came back home.I first put the cake in the freezer as soon as I come home so that it gets cold and more.After that I got busy in calling my friends, I wanted to tell them that come tonight, near my house.because we will celebrate birthday.So my friends said we'll come .After about two or three hours my friends came near my house. I first gave him a cool chill bottle etc.Then I picked up the cake and put it on the table.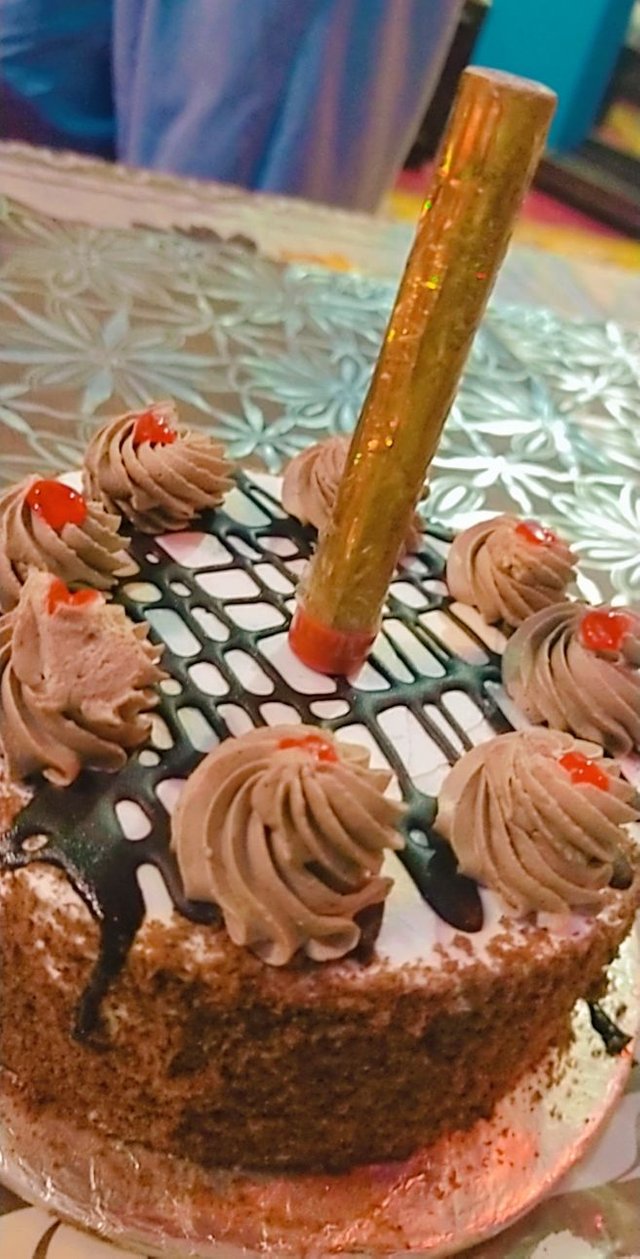 Then I again started cutting the cake and feeding everyone.Then we all made a memorable pictures with my friends.The pictures were very good, I had many friends who had come, so I gave each and every picture with everyone.i want to share pictures with you.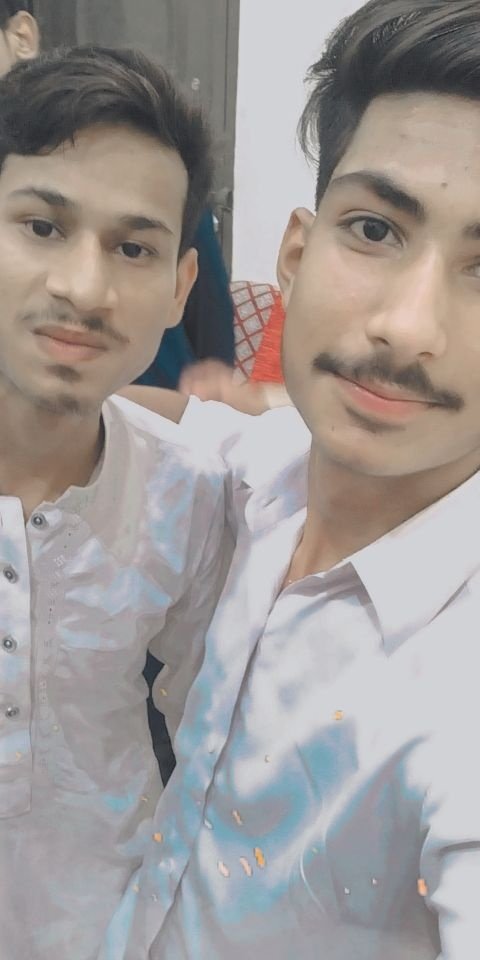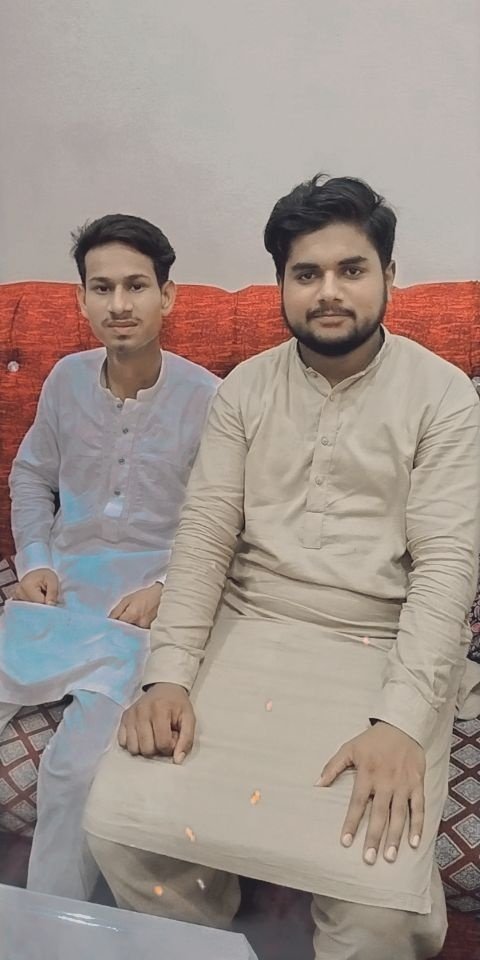 Now I will share pictures of my friends with you guys who are my close friends Very nice.I spent my childhood with these friends.this friend is my best i share his picture with you frien.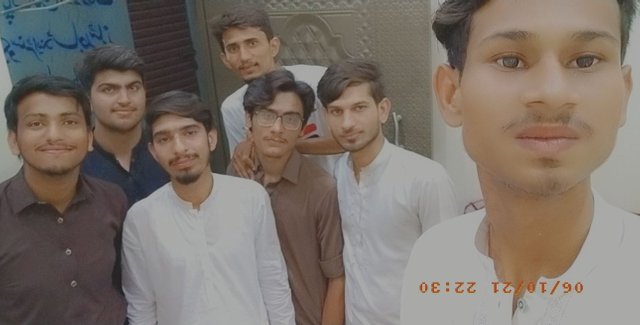 After that we had food and I gave them biryani to my friends.We all met, we all ate biryani together and after drinking a bottle in our arms, we wanted to sit for a while.Then all my friends were sitting beside me and let us to talking.Then you remembered the old things we remembered how we ladies used to sit with each other and we used to play together.Then I want a memorable picture with all my friends, I will remember the picture for the rest of my life.share this picture with you.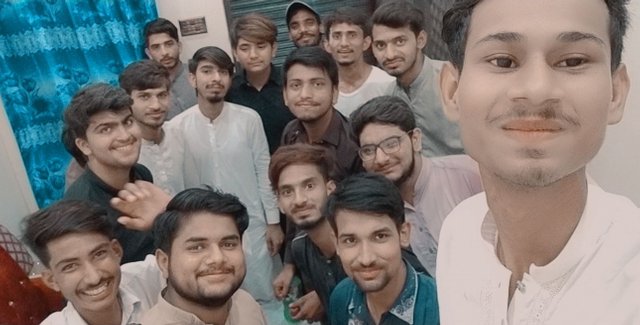 I have some brothers and some friends in this picture and give me some steps.I really liked this picture because it included all of us together.I will miss this birthday very much.
Then I finally made a picture of myself with a cake that I share with you now.I really liked this picture.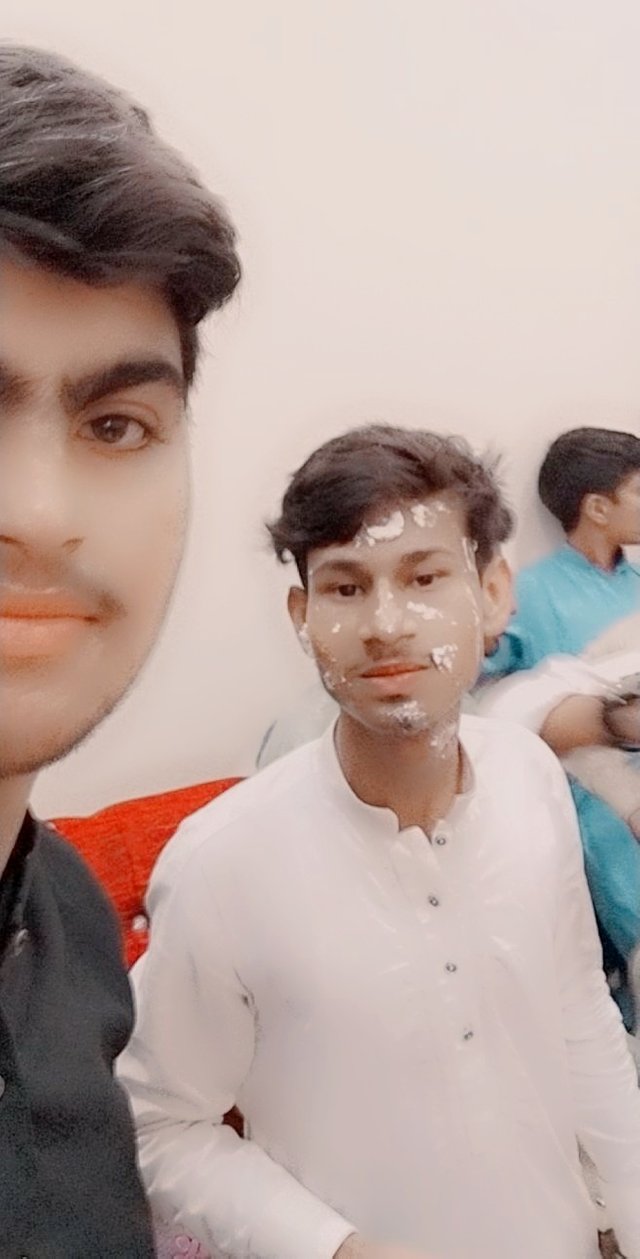 After this all my friends asked me for permission, so I thanked them.So some of my friends went home with a gift, I share the picture of that day with you.
1st Gift. In this gift When I opened this gift, my perfume came out in it.The smell of this experiment was very nice.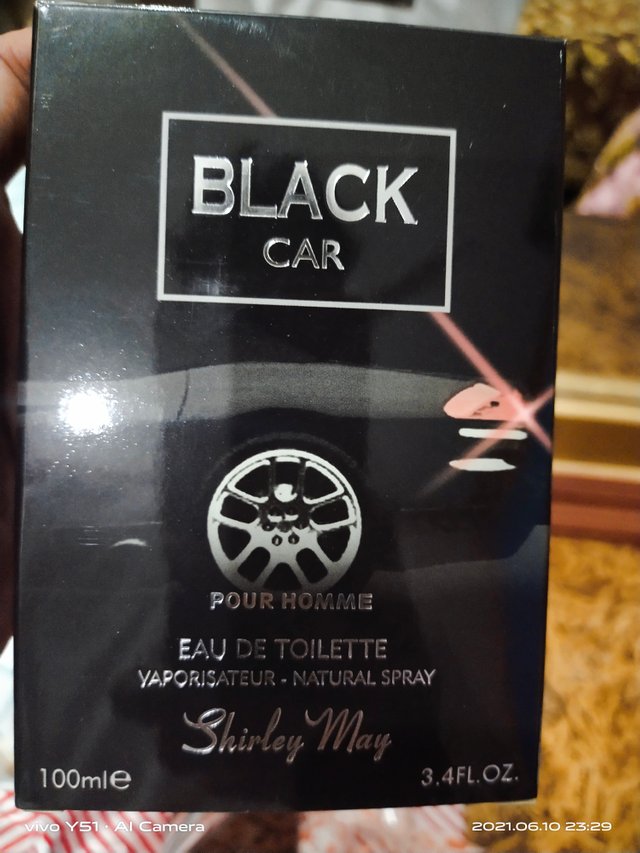 2nd Gift.When I opened the second gift, a very nice perfume came out in it, it had a very nice scent.The fragrance of this perfume was very good.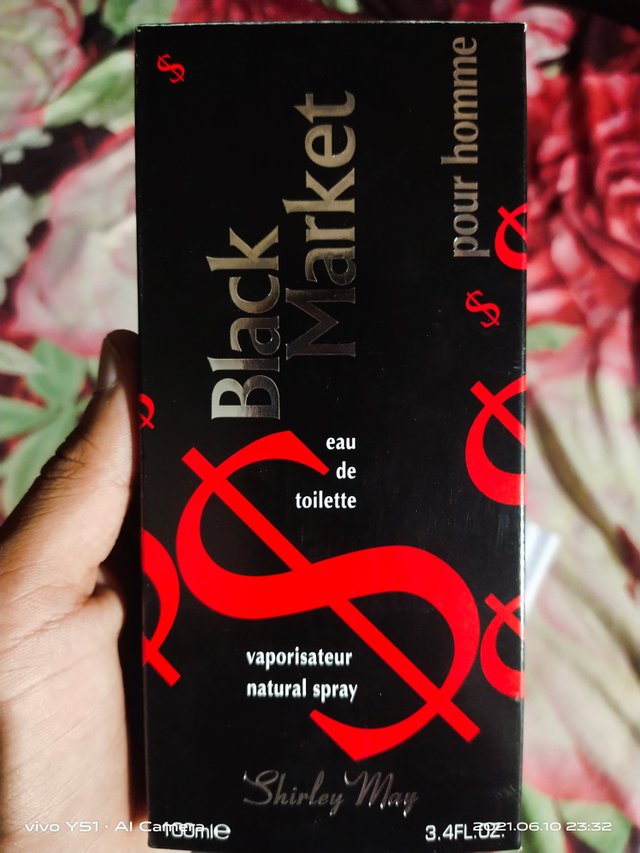 So with this, if I allow my friends, then my friends saluted me and left.I was very happy today because it was my birthday all friends came to me I thanked them.my day went like this.
W SallaM!