Monuments of my city - Esfera Caracas
✨ Hola Steemitverse ✨
Is a kinetic art sculpture by the Venezuelan plastic artist Jesús Soto, inaugurated on December 8, 1996 as part of the Un Cariño para mi Ciudad program on the southern slope of the Santa Cecilia distributor of the Francisco Fajardo highway and which has become one of the cultural icons of the capital of Venezuela.
This work is the most important made by the artist Jesús Soto in which he expressed his conception of kinetic art as part of the urban environment with lighting and color. It is made up of a set of 1,800 ¾-inch hollow aluminum rods, held by 2-gauge stainless steel cables. 5 millimeters thick that are suspended from a 12-meter-high metal portico-type structure on a reinforced concrete base.
The orange rods achieve the visual effect of a sphere suspended in mid-air. With the contrast of the light it provides an image of movement, from the point of view of the people who observe it when traveling on the highway.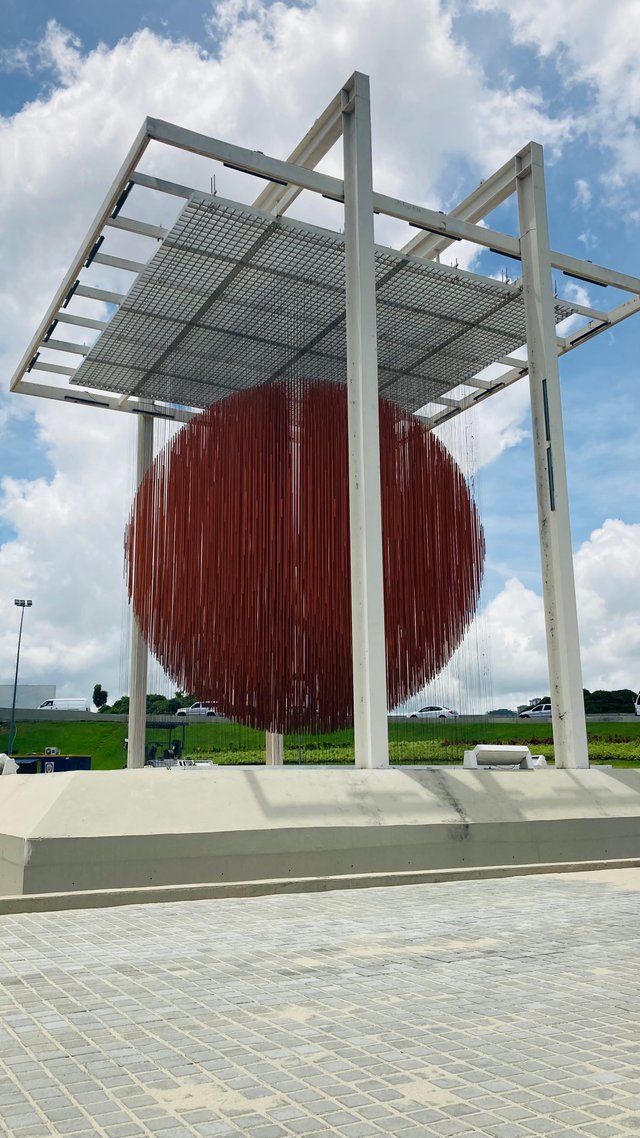 I hope you enjoy.
Thank you all for this contest, especially @strawberrry for creating it and @disconnect for letting me watch it.
I cordially invite my friends: @avibauza & @nayita238