Around The Corner — My Portraitcontest Entry #1 For Week #118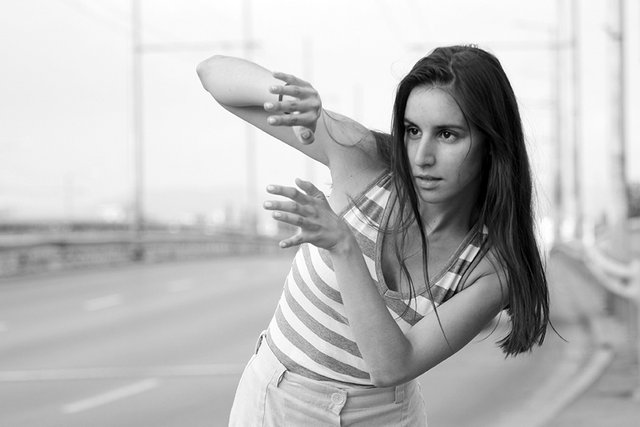 Trying to peak from behind the shadow of an electric post. Then it got cloudy and weird. Still...
---
Aperture F 4, Shutter Speed 1/500 sec., ISO 200, Focal Length 81 mm.
Model: @elenadecheva, Jazz singer.
---
This is my entry #1 for the Portraitcontest challenge. Rules in the link. Again, no specific topic this week, so we're just showing the portraits we want.
Good luck and have fun!
---
Yours,
Manol Donchev