Photography Lovers Contest – Portraits – Dragan
In the happy pre-fork Steemit times, there was a photography challenge called Deranged Photography Contests by @derangedcontests. Well, it has been reincarnated at Hive through the Photography Lovers Community hosted by Hive's @derangedvisions. This week, the topic is my favorite: Portrait!


I would like to introduce to you Dragan, a friend who has an improvised optician's shop under the open sky, where he sells eyeglasses and fashion eyeglass frames at extremely affordable prices.
Those portraits served as a test of a Helios-44 M-5 58mm f/2 lens made in 1991, which is a beautiful portrait glass with a tons of character in itself. It is an old Carl Zeiss Biotar optical formula improved with multicoating. All the photos were taken at the fully opened aperture.
Fujifilm X-T20, ISO200, 1/1300 sec, Helios-44 M-5 58mm f/2
With a lot of street smarts and a cool attitude despite his misfortunes, in a happier life coincidence, you can see Dragan could easily be a global film star of Jean-Paul Belmondo class. And yet, judging by how much affection of women he has, he probably doesn't lack such a headache.
Fujifilm X-T20, ISO200, 1/1300 sec, Helios-44 M-5 58mm f/2
Fujifilm X-T20, ISO200, 1/1600 sec, Helios-44 M-5 58mm f/2
It's hard for me to chose one photo, but since this is a requirement, please judge this one for the competition:
Fujifilm X-T20, ISO200, 1/1300 sec, Helios-44 M-5 58mm f/2
Please click the photo below to visit Photography Lovers community contest hosted by our @derangedvisions and find more details how you can sent your entry for this week with the topic — Portrait:
Photo taken by me @derangedvisions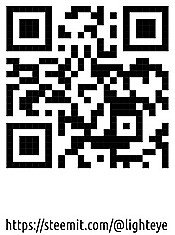 Check out ABRA and easily invest in 28 cryptocurrencies or BIT10, an index of the top cryptos. Use this link to sign up and get $25 in free bitcoin after your first Bank/Amex deposit, or 1.5% cash back when you exchange cryptos

1GZQG69sEKiMXKgGw9TcGcUCBoC4sC1ZYp