Steemit Portrait Photography Contest Week #119
This contest is the great initiative from @jasonrussell and for this week, the judge is @axeman.
For this week, I'll like to share a portrait of my son with his favourite mask on. He calls it his Batman mask and is so proud of it. Wherever he goes,he wears it proudly, even to school. Though it only lasted no more than 1 week.. his excuse was his face gets sweaty during midday. And because he has sinus problem, it can be challenging for him to blow his nose.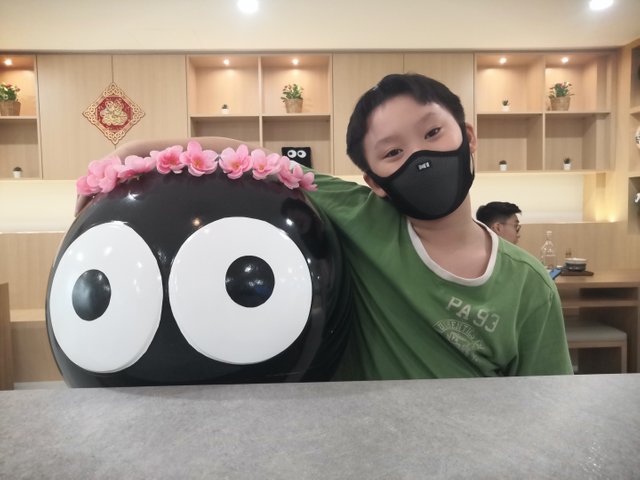 Doesn't he look adorable standing next to ... I have no idea what that was but they both blend in standing side by side. Maybe it's time to get him a new mask, perhaps something colourful for a change !

Conditions
You may enter as many times as you would like
Only original work as a photographer or subject in the photo
Use #portraitcontest as one of your tags