Buying the Future of Affiliate Marketing with LEN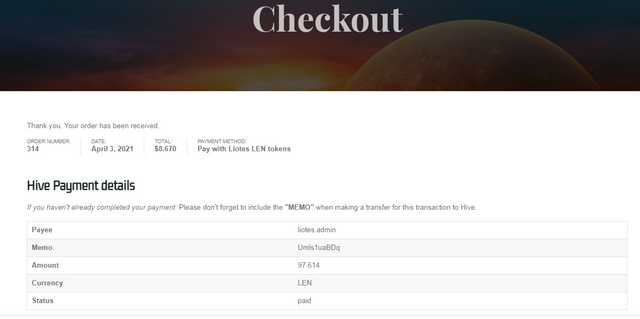 Clicktrackptofit.com is a community of online business entrepreneurs and affiliate marketers. ClickTrackProfit create space for its members to train with gamifications that \rewards growth wiuth cryptocurrencies and improves sales. Every participant is provided with the opportunity to set goals and to make money online as an affiliate!
Just two days ago, I succeeded securing a delegation of 10k CTP with my LEN tokens. LEN is mined from LENM issued on Hive engine under the @liotes project. The Liotes project comes with a unique project of all the tokens issued on Hive engine. Thanks to the ingenuity of @ph1102 and @Achim03 for the awesome creation.
I so much believe in curation on Hive second layer and thus securing that much amount of CTP stakes delegated for 91 days from a mined LEN is awesome and a welcomed development. Indeed. this option is making LEN token more valueful and it means the Liotes Energy Mines are a good take as well as a solid investment option.
The process was just seamless that in about four clicks and filling of a form, the delegation was made bringing my account closer to the institution level of CTP stakes badges. I'm yet to compute the ROI of the CTP stake lease but is looks already juicy especially when I remember that the purchasing power (LEN) is an interest from staking LENM.
Having this usecase for Hive engine token is novel and would be another opening for more investing options with the Hive engine tokens. Trusting that soon, it would be possible to lease your LEO Power, SPORTS Power, CTP Power and other staked tokens directly to other users via Liotes with awesome ROI.
Indeed, eCommerce is a big potential when it's fully integrated into all the communities on Hive on a scale that attracts huge merchants out there. Having something to sell and selling it at a secured marketplace is a great blessing. Hive has been that place at the base and second layer. Indeed, it's good to see that all the tokens we accumulate and building our stakes is not afterall wasted.
Indeed, securing decent token stake delegation with LEN is securing the future. looking at the CTPm token at $10 cents in the next few weeks, the decision to bag as much delegation with LEN tokens is just a good one. Soon, I'll be looking at LEO and SPORTS Power delegation with LEN token too.
It can only get better.