Windsurfing success is like success in life.
This young man was attempting to upright his windsurfing sail on his surfboard. Here is the final shot, success.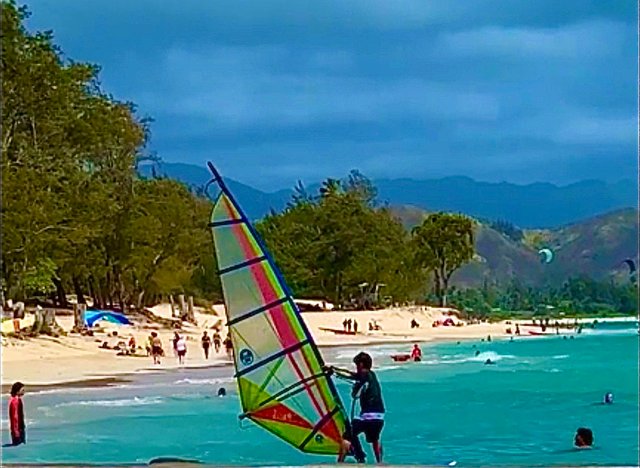 However, that shot would not have been possible without these attempts: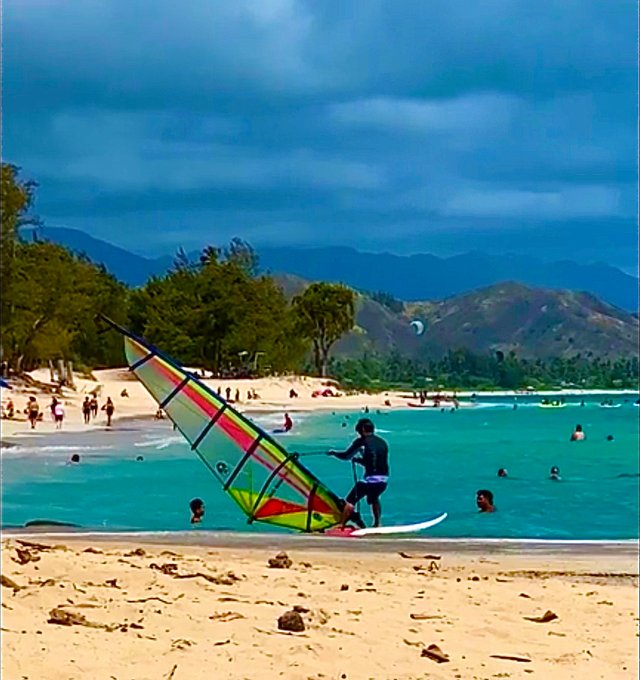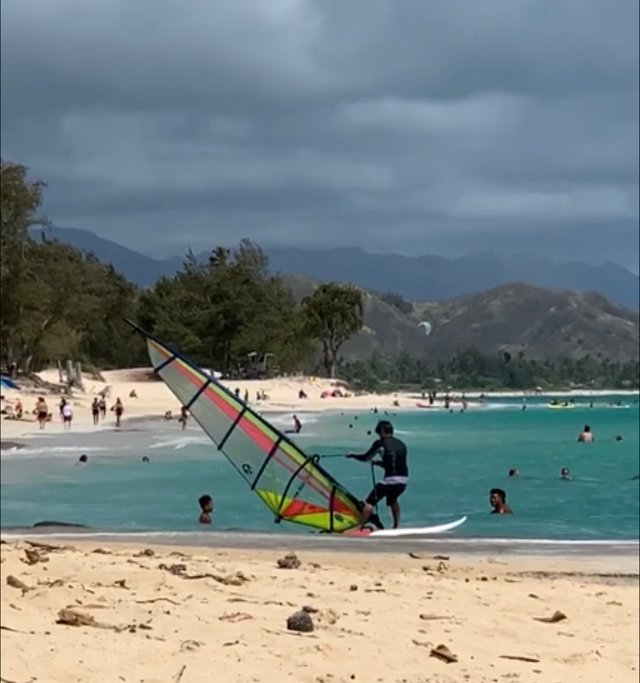 You see these are two of about five previous attempts where he failed and the sail fell into the water, upsetting the board and throwing him into the water. But the final time he was able to hold the sail upright and when a gust of wind came, he was ready and off he went sailing across Kailua Bay.
The lesson here is that it didn't matter how many times the sail fell into the water, only that he kept getting back up. And after the 4th or 5th attempt and his successful catching of the wind he was seen sailing across the bay looking quite great.
Your failure is not determined by the number of times you fail, it is really determined by that one time you choose not to get up. It is your failure to rise, that defines you and determines your fate.
Don't give up on your dreams.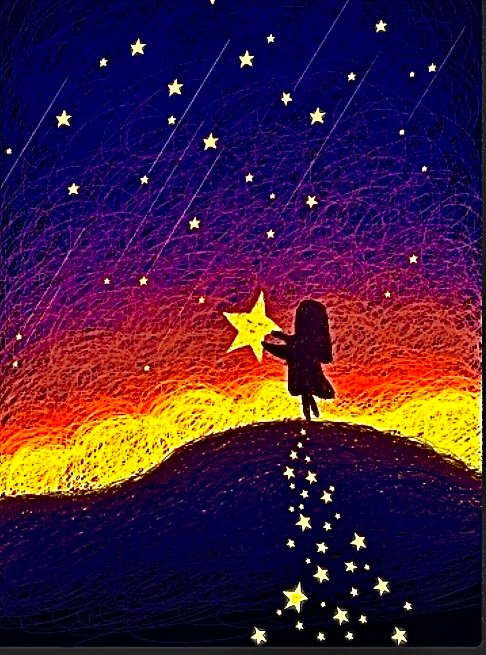 Addendum: