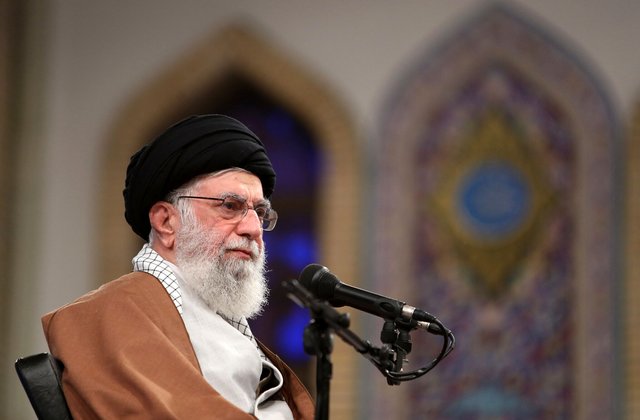 Image Credit
Israeli Minister of Strategic Affairs, Orit Farkash-Hacohen has forwarded a letter to the CEO of Twitter, Jack Dorsey on Monday, in a request that the Twitter account of Iranian Supreme Leader, Ayatollah Ali Khamenei be suspended.
The Minister claimed that the Iranian leader has been using twitter to propagate hate against their state.
She mentioned several instances, including a tweet from Khamenei which demands that the "Zionist entity" be demolished and labels it as "cancerous growth."
Khamenei also wrote in yet another post (comparing Israel with COVID 19), suggesting that the Zionist system is a reality, with which the world must contend, and currently COVID 19 is a reality which must be fought, rather than being embraced.
He finally added that with the trust and commitment of Thanks to the commitment and trust of youths, "The Zionism virus" will be abolished".
It should be recalled, that last week, Khamenei shared an anti-Semitic banner on Twitter that depicts a "liberated" Palestine without Jews, conveying the brutal "Final Solution" of the Nazis.
The Israeli Minister's assertions are based on flouting "The Hateful Conduct Policy" of the company, relating to the propagation of violence, attack, or endanger others, based on race, nationality, ethnicity, and religion, or call for a massacre.
The CEO of Twitter is yet to address the issue, and in the mean-time, As of now, the Iranian leader's Twitter account is still active.
Netanyahu cautioned Iran on Friday, against threatening Israel with violence, warning that Iranians "would be in similar danger."
In a statement on the day of Iran's Quds against Israel, Khamenei claimed Israel was an unparalleled "crime against humanity," repeating his description of Israel as "a cancerous growth."
Khamenei further said that the major aim of the Westerners and Jewish corporations was to establish the stronghold to control and monopolize western Asia by establishing the Israeli Zionist regime.
He claimed that they armed the "fake, oppressive regime" with all sorts of military, as well as non-military devices.
This statement made by the Iranian leader has been condemned by some world leaders, as a dangerous move towards anti-Semitism, in its modern form.
Iran is firmly committed to the elimination of Israel, and funds "terrorist" groups that are dedicated to this goal.
https://www.timesofisrael.com/israel-seeking-to-get-iranian-supreme-leader-kicked-off-twitter/