Homelessness and My Thought about How it Affects the Homeless People
I was working down the street and then I realized that there are currently more homeless people in my environment than in the past. I guess it is because of the pandemic or maybe I am wrong, is there any concrete reason for people being homeless, it could be natural disaster, health problem, lack of money, joblessness, and so on. A lot of people are now homeless courtesy to the covid-19, some people are unable to pay for their accommodation as a lot of people have been retrenched and so many people have spent their remaining savings on other necessities that they do not have a home over their head.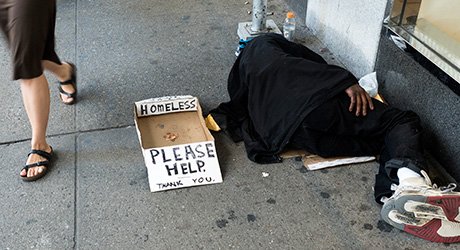 Source
I did a survey and I realized that a few children who are currently homeless became homeless because they lost a close person who was responsible for their upkeep. This people change their location from one place to another, sleeping anywhere they find available. Homelessness is now a global problem but Nigeria has currently over 24 million homeless people.
Drug addiction is one thing that causes of people being homeless. People being addicted to alcohol, drug and other substance abuse. Also, depression and anxiety is one thing also that causes people to become homeless.
I have thought about this homelessness issue and I see that the government hasn't really taken it into heart, else there should have been a solution to the homelessness problem being faced in several country. Government do not care about it and in so many cases, they use the money for personal purposes.